SteveSmith wrote:
Clay, you make a good point. If I drive the edge of the dish I could just use a standard motor. I might be able to build a skeleton frame to sit over the downdraft table when needed and not interfere with it's normal function ... hmmmmmmmmmm. I think I'll look at motors.
Steve, why buy a motor? I mount the dish on a lazy-susan bearing, then mount the bearing on plywood, then mount it on the drill press table. I use a roller blade wheel mounted on a shaft to turn it.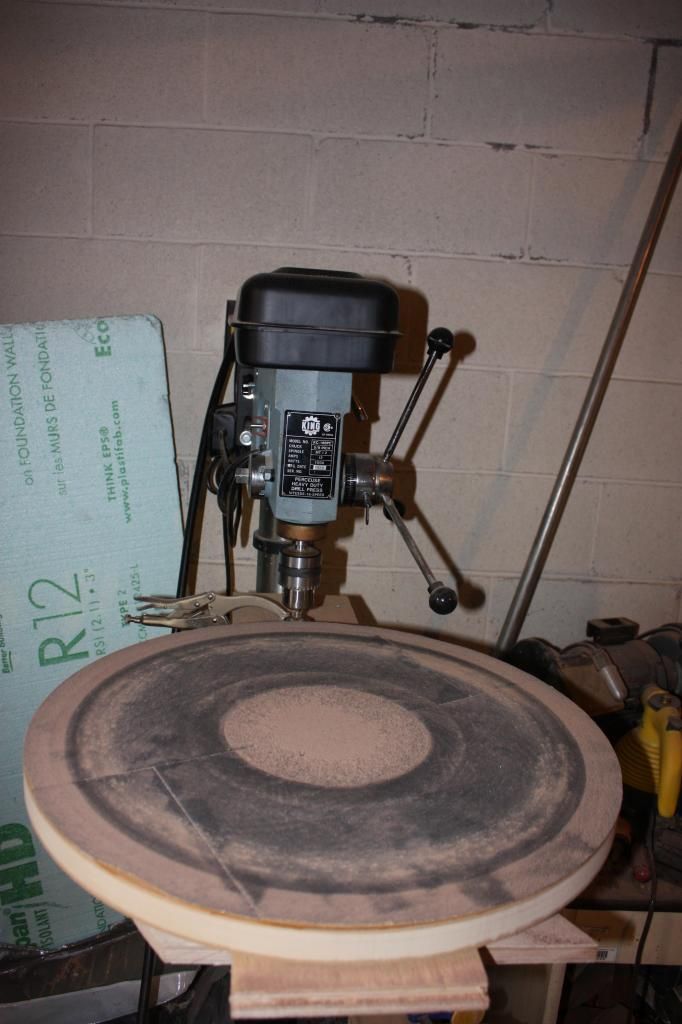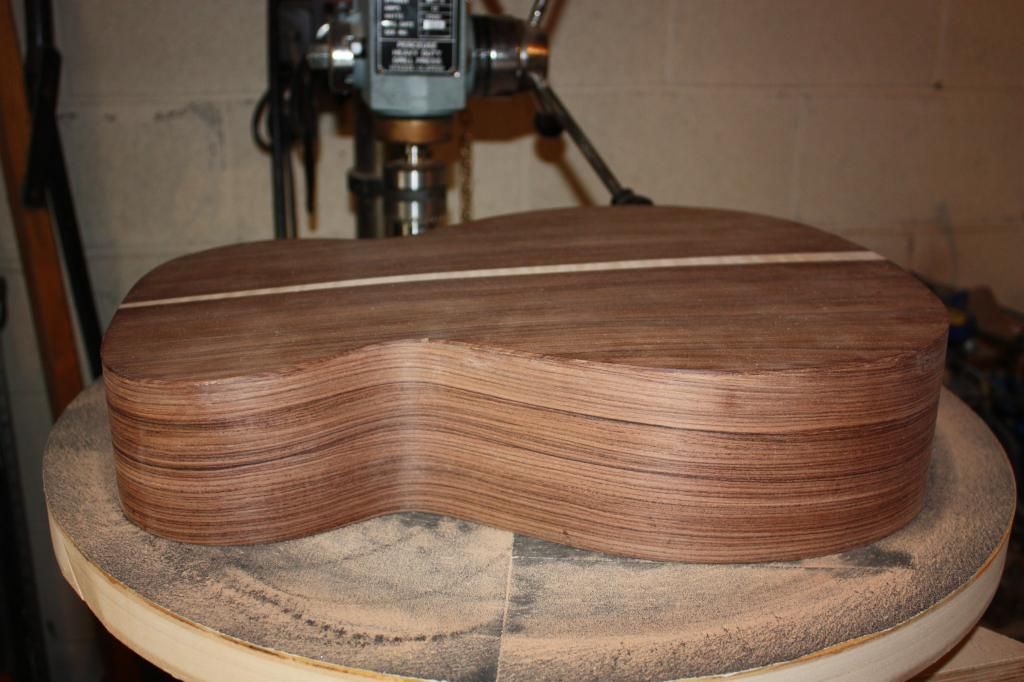 Works well and speed is adjustable.
Bob