Fretboard Extravaganza
I am offering up my services for custom milling, radiusing and slotting of guitar and bass fretboards. Click the following link to download the order form.
http://www.mediafire.com/?2xnzhiqog8v
I have a good selection of hand-picked domestic and exotic instrument-grade woods on hand; if I don't have it in stock, I can get just about anything on a day's notice (see list of wood options on the order form).
Fretboard blanks are available, precision milled to your exact width & thickness specs, with truncated end, nut slot or zero fret slot (your choice).
A variety of standard radii are available; 7-1/4", 9-1/2", 12", 16", 20" and 28". I can also do compound radii and custom radii upon request.
A whole bunch of slotting scales are also available; standard, baritone, short-scale and long-scale bass included.
Standard radii are cut using precision-ground radius router bits: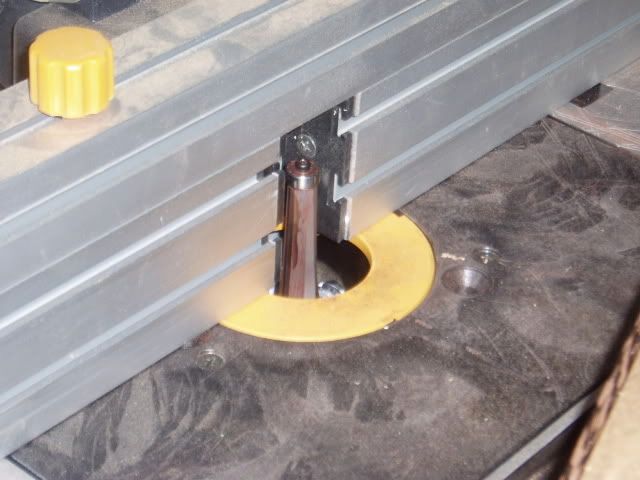 Slots are cut using precise templates and a radial arm saw: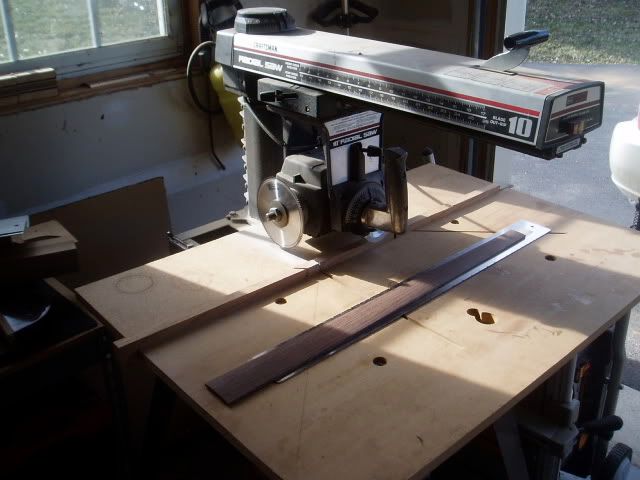 I've created an easy-to-use Excel spreadsheet order form here
:
http://www.mediafire.com/?2xnzhiqog8v
Select your quantity, wood type, scale length, number of frets, radius, type of nut slot, and TYPE IN your required width & thickness at the crown. If you want only a blank with no radius (flat) and no slots (fretless) I can do that too.

Fill in your shipping info and email the form back to me (email address is on the form). Payment can be made by PayPal, money order or good ol' cash. Shipping is usually $10-$15 depending on how many boards you order.
If you have trouble downloading the order form, just PM me with your email addy and I'll send it out to you.
A couple of options not yet on the order form:
inlaid dots
: add $20 (specify MOP, abalone or plastic)
cut the taper
: add $25 (specify total nut width, scale length and bridge string spacing)
wood binding
: add $35 single layer, $40 double-layer (includes taper; specify wood type...could be same as the fretboard, or a different wood)
multiscale fretboards
: add $100 (includes taper; specify total nut width, number of strings, inner & outer scales, bridge string spacing, and which fret is the perpendicular one).
I will take all orders now and start milling and shipping the boards at the conclusion of the swap meet, its way more efficient that way.
Thanks for looking!
Here are some examples from the past year (not for sale!):
cocobolo compound fretless bass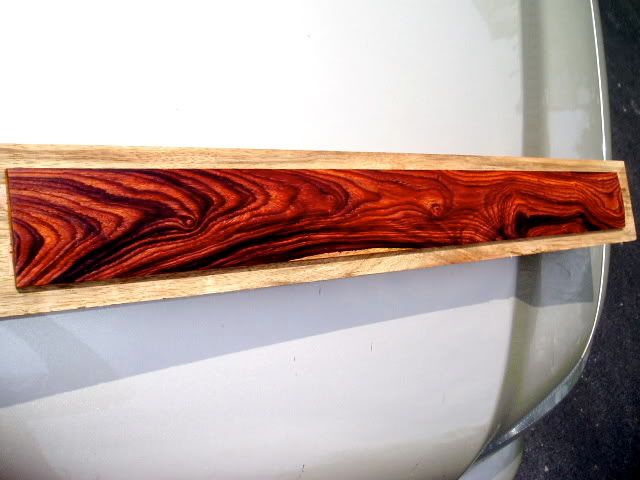 birdseye multiscale 8-string with binding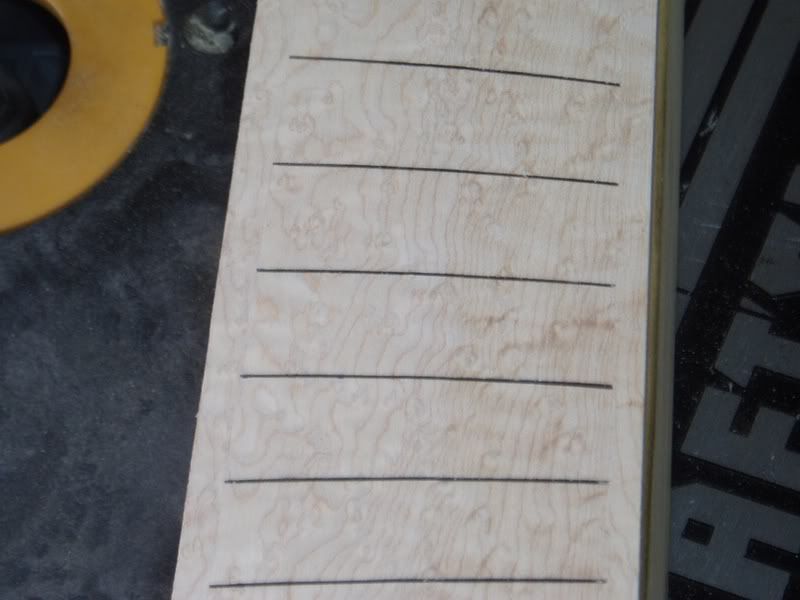 flame maple 8-string bass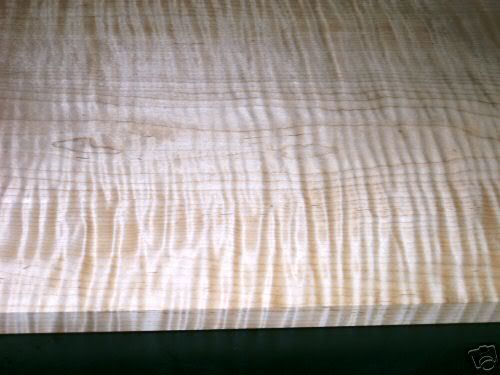 leopardwood, birdseye, and curly purpleheart 7-string and 8-string guitar