Well, I figured I'd better post some photos as a better introduction than just asking a question!!
This is my first guitar, walnut b/s, cedar top. I resawed the cedar from some old left over siding I found in my garage when we moved in. The house was built in the mid 1950's, so this stuff should be "seasoned". After being cut to length, the boards rang like a bell for at least 5-7 seconds, so I figured they were okay to use. I just hope I realize a little bit of their potential.
The shape is from a Grand Auditorium I think, I actually made the form a few years ago (been thinking about this for a while I guess). I am planning on using a 25.4 inch scale length neck.
The sides ended up thicker than normal, hope that doesn't matter too much. I just glued the top on this week and am pleased with the results.
I really am stressing on the neck fit though.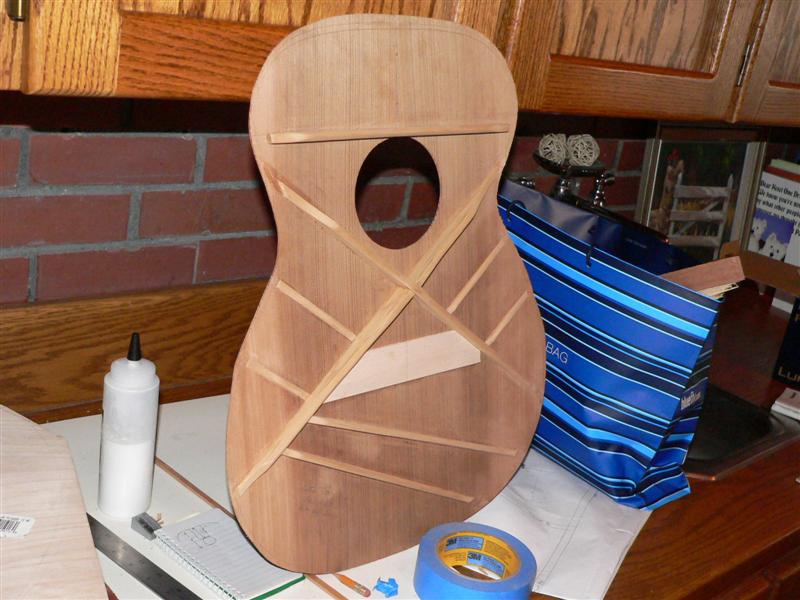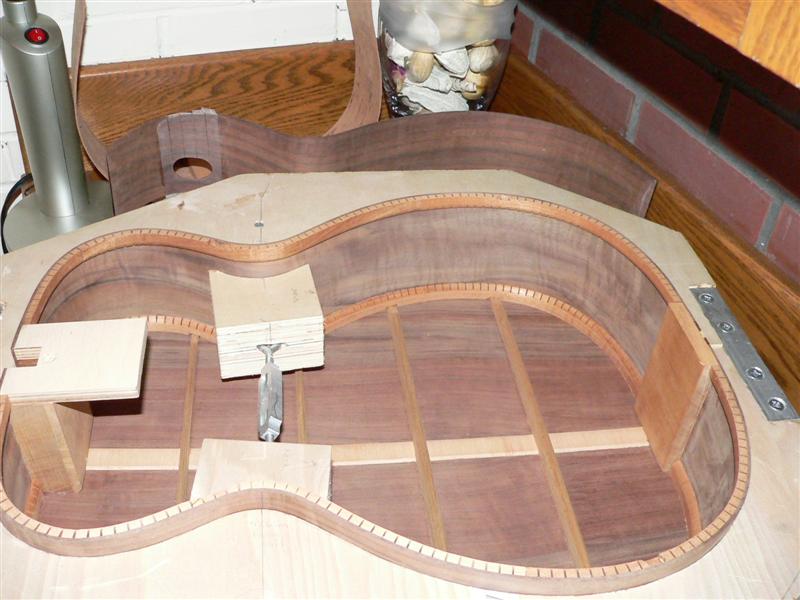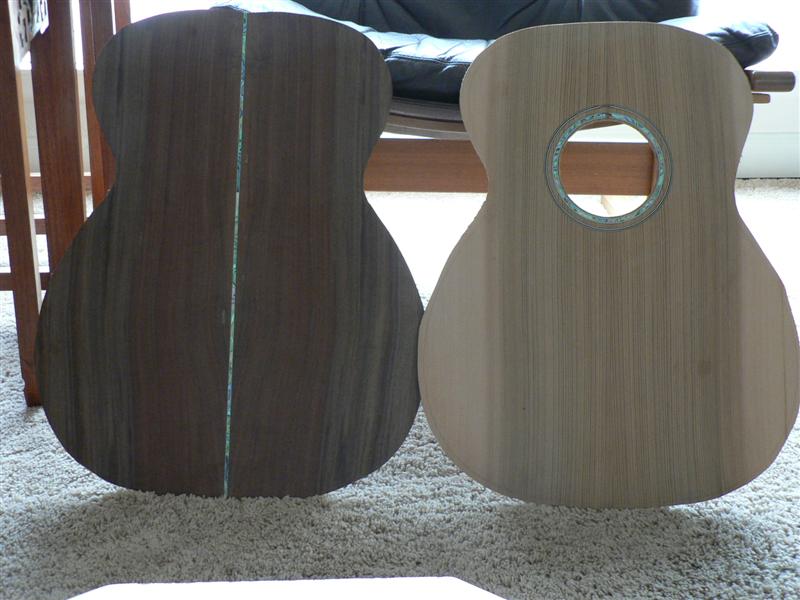 Thanks for looking, if the pictures don't come up, I'll try and figure out a solution.
Pete
Brock Poling
38778.9319560185