I had to to give this guitar a test drive before I lacquered it. I wasn't disappointed. As you can see, unlike the old, original tricones, my saddle is compensated. Had to make the well a little larger than the originals, but it makes for an instrument that actually plays in tune. And the cone locating tabs will be final shaped and painted black before I install the coverplate. In the future I'll be posting photos of the removable lattice work installation. Magnets are involved. But, first I have to break out the 55 gallon drum of Aqua Coat and start filling the crevasses.


[URL=http://s1198.photobucket.com/user/highdrawlicks/media/Newest%20Tricones/7fda9b28-693a-4ed9-9240-e2c09562d222_zpswjpcbqoz.jpg.html]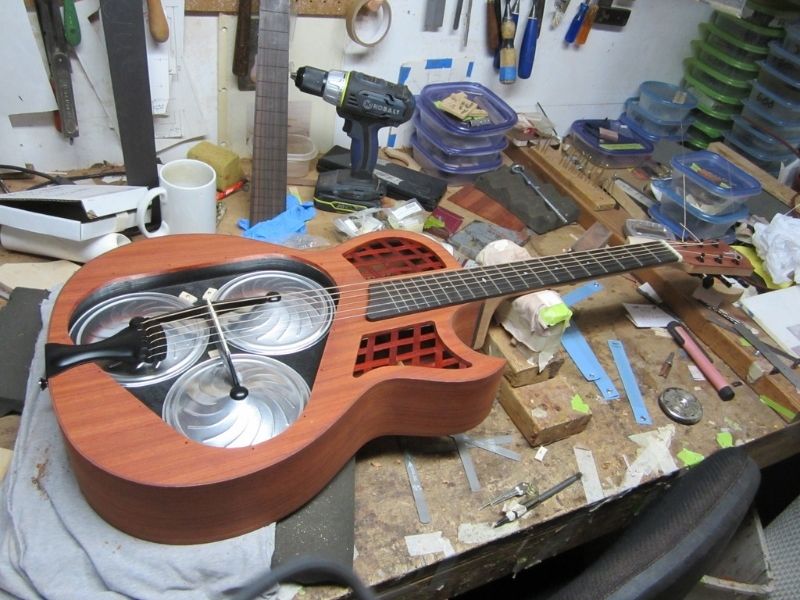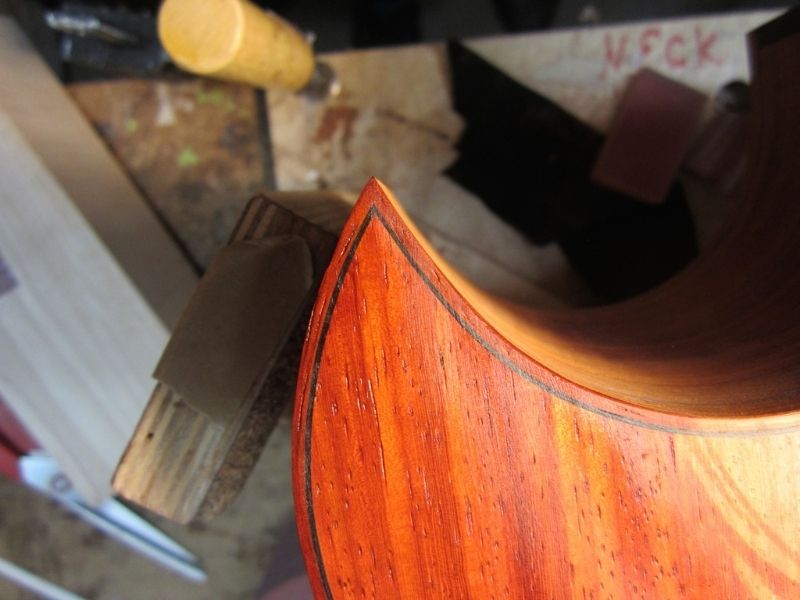 Don't we love those padauk pores!