Here's a look at what I've been doing lately.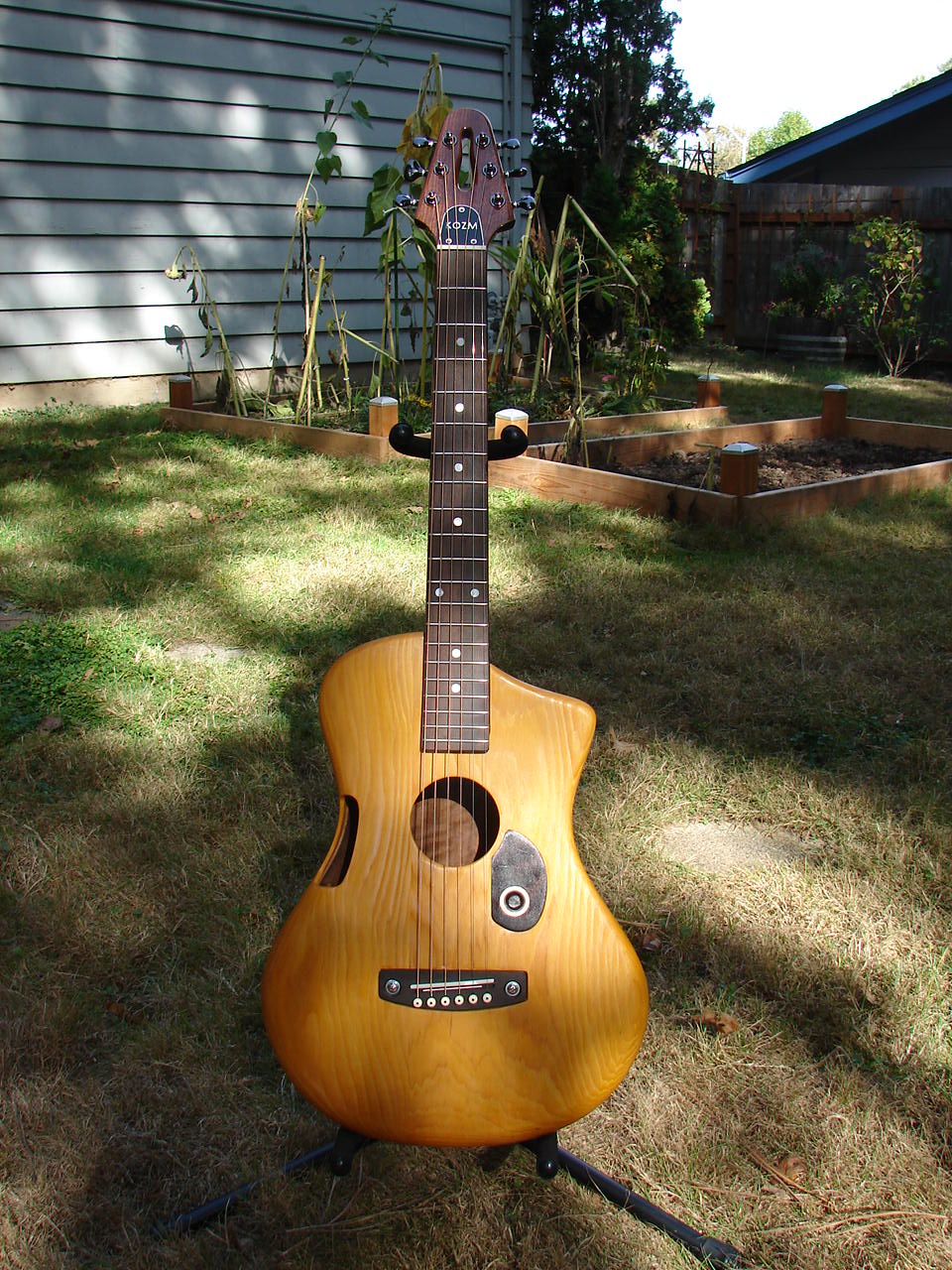 Basically, I've turned my attention from electric guitars to acoustics... at least for the time being.
I think the video (link below) does a pretty good job of visually describing the guitar, as well as giving you an idea of how it sounds.
I'll be happy to post more photos if there's something you want to get a better look at.

Comments, critiques and questions always welcome!
Jeff
KOZM Guitars
http://kozmguitars.com