Site Admin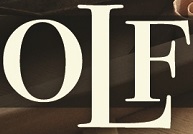 Joined: Mon Dec 27, 2004 5:02 am
Posts: 8522
Location: United States
First name: Lance
Last Name: Kragenbrink
City: Vandercook Lake
State: Michigan
Zip/Postal Code: 49203
Country: USA
Focus: Build
Status: Semi-pro
Please use this forum to post tutorials of your building tips and tricks.
Try to keep all replys in the form of questions and answers only.
In an effort to keep this section clean as possible we will periodically prune comments that are not relevant to the topic.

Please use proper safety equipment when demonstration a tip or technique.
If we deem a procedure unsafe, please understand that we retain the right to remove the video.

Thanks and enjoy!