I assure you, this was not easy at any stage given this is my first full build from scratch. Check out the full build on TB if you want to see all the setbacks and mistakes!
Time the "Full Dress" hardware test. I had to relieve the output jack and neck pup routes, a pretty tight fit in both cases. I won't know for sure if anything is grounding out on the jacks until I wire it up.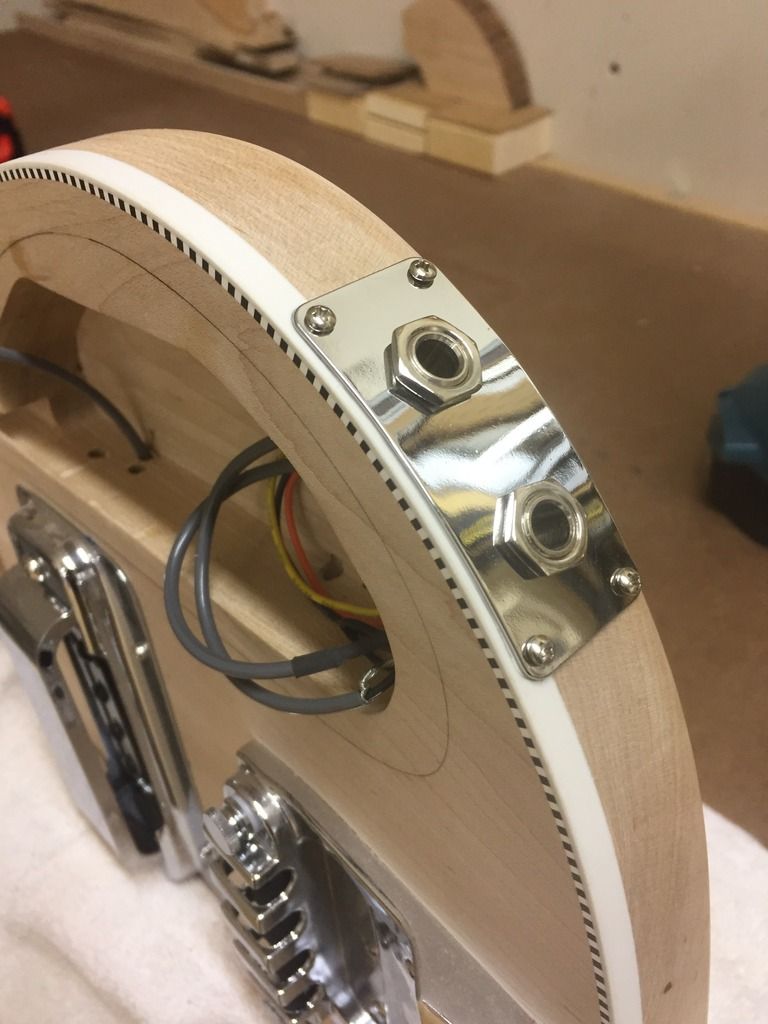 \
I decided to go with a pearloid TRC to match the pickguard, might as well embrace the bling!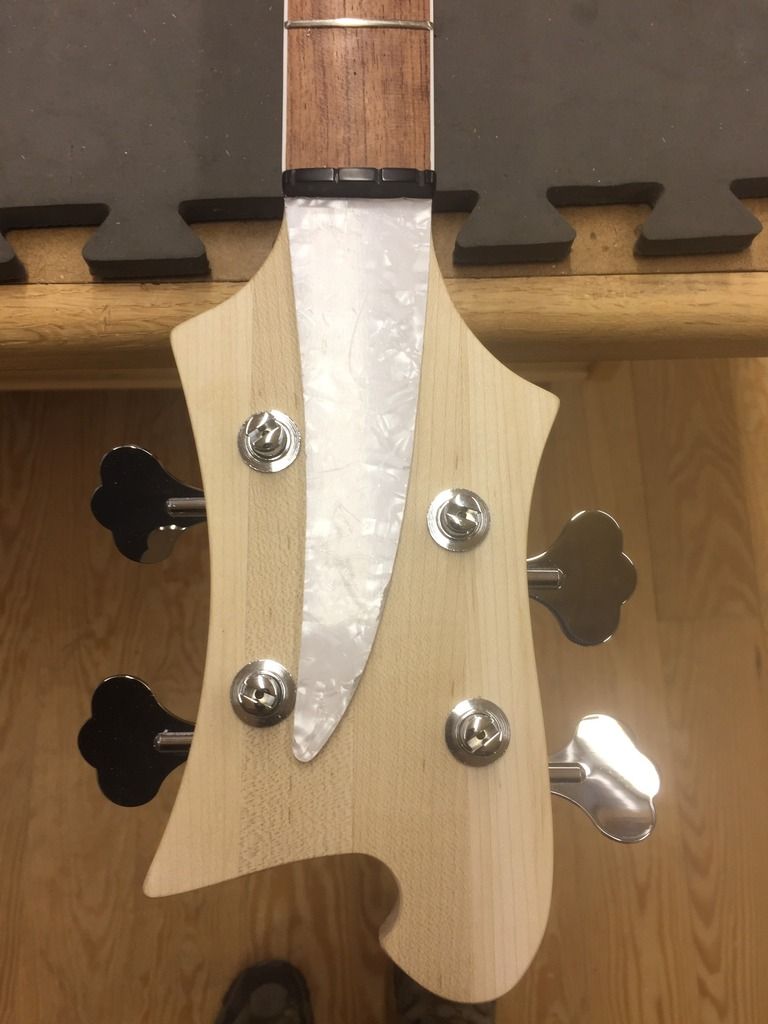 Ready for final sanding after nearly three years of weekend woodworking!