First update.
The Red Special (RS) Body is made up of 2x layers of 18-19mm blockboard (pinecore) these have solid Oak sections inserted to add strength which holds neck, tremolo, neck. The blockboard is hollowed out with a router or CNC, 16-17mm deep, so you don't go all the way through, the only totally through cut is the electronic chamber, some of this is under cut with the router/cnc.
The next layer(s) is mahohogany veneer, which covers the entire body.
Brian and his dad got their blockboard from an old Oak dinning table they had. Maybe 100 years old now. Oddly enough I could source blockboard from the UK, but could not source it locally here in Canada. So like others who insist on an authentic build, I will make my own blockboard from pine wood and oak veneer covering layers.
I cut up enough pine blockboard wood for 2 guitars which means 4 layers of blockboard.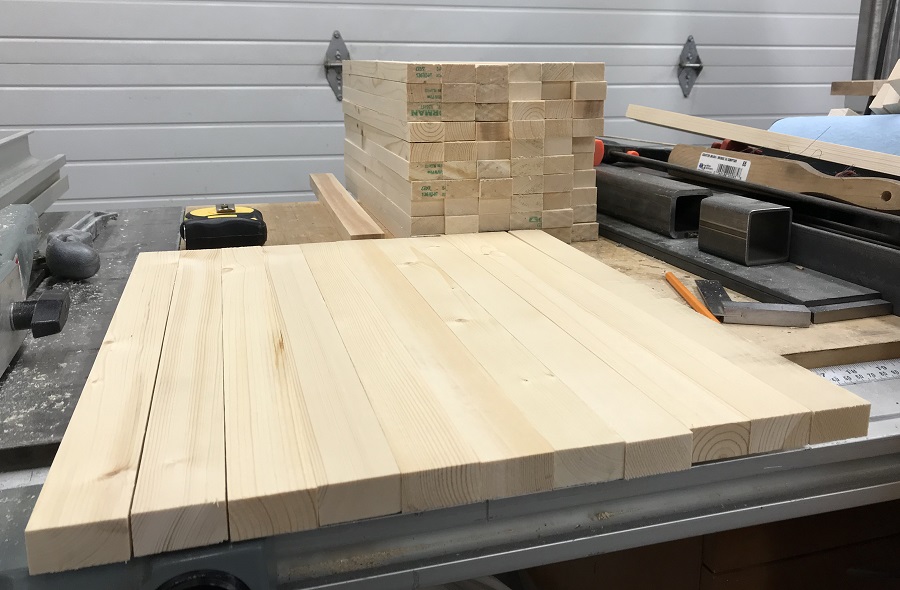 Once glued the blockboard pieces get a layer of oak veneer top and bottom that will never be seen later.
Later I even have to glue a 6 pence coin into the electronics cavity later that will never be seen.
Brian and his dad had never built a guitar and had no $ or cool tools like us. It's totally amazing what they did!!!
So... Just saying to do an authentic build requires I pretend I am in the UK in 1960 with no wood sources or modern tools at times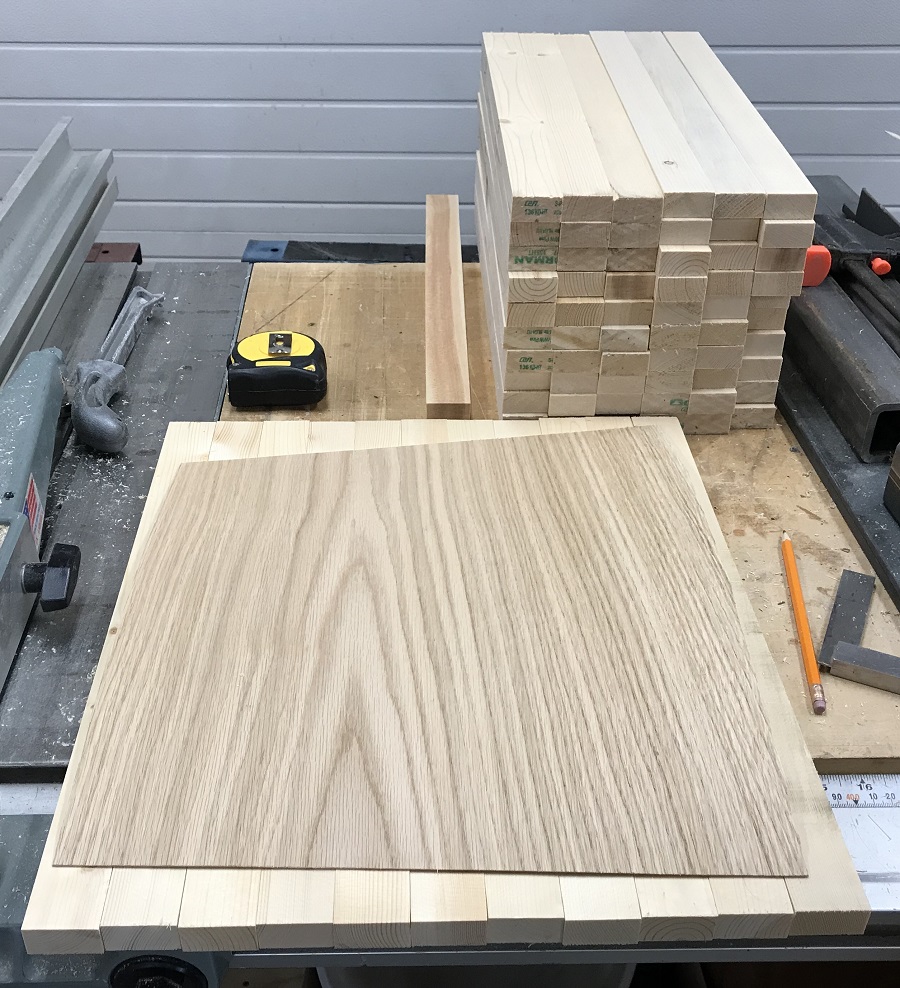 Glue up 8 half layers of pine wood (alternating the end grain to minimize warping).
My planner is 13" wide and my pre-CNC pineboard width must be 15.5" to I need to glue up the pine in half's requiring 8 glue-ups for 2 guitars.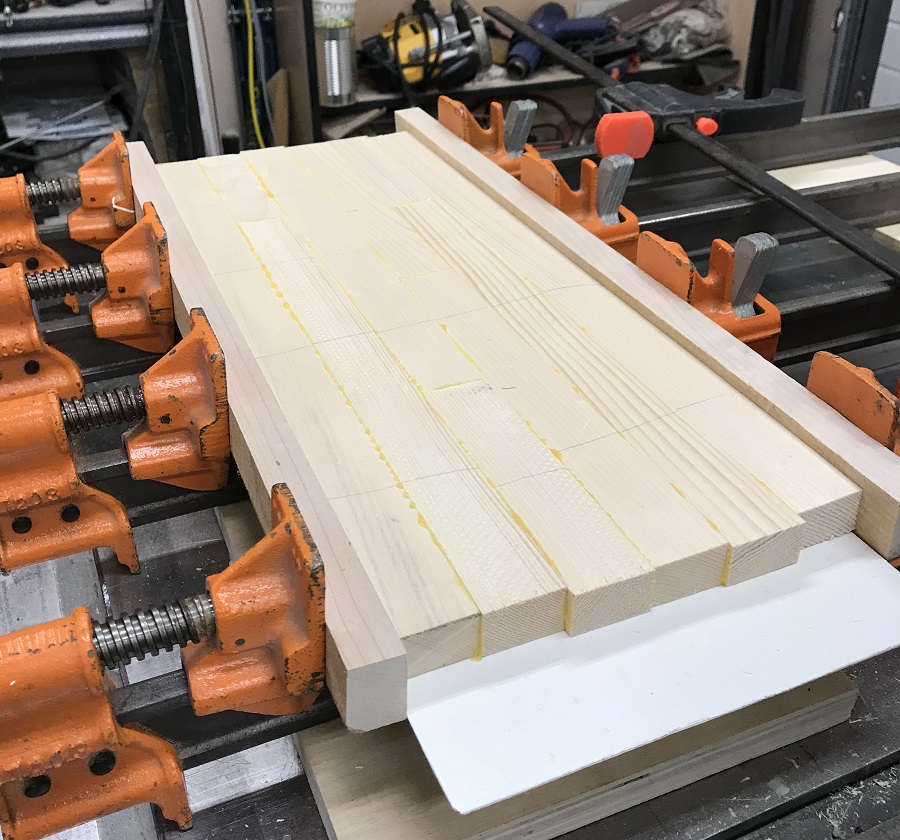 I cut out all large knots and made the pine pieces various lengths for authenticity.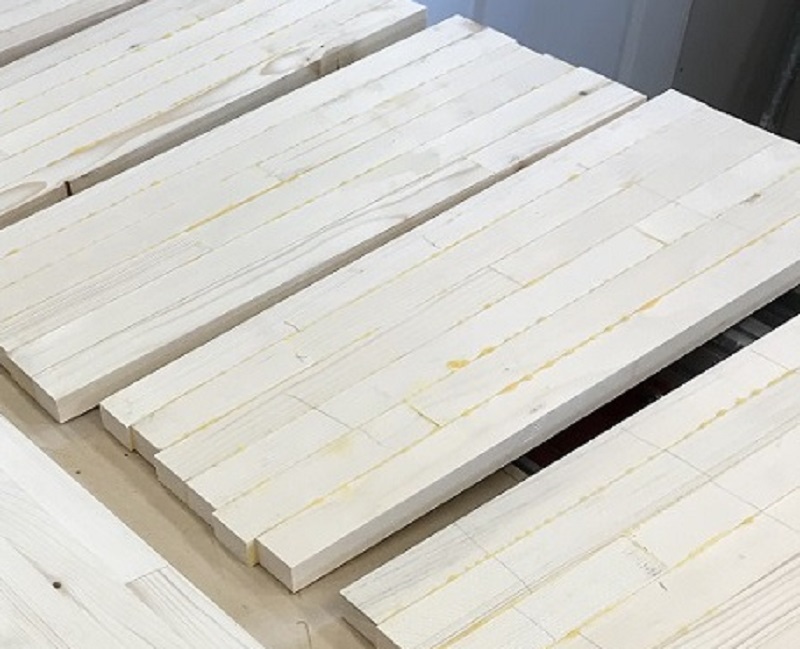 Gluing pine half's together after running through the planner. I use a dowel jig to ensure a level fit.
All joints are checked for 90 degree edge and run through an edge planner if needed.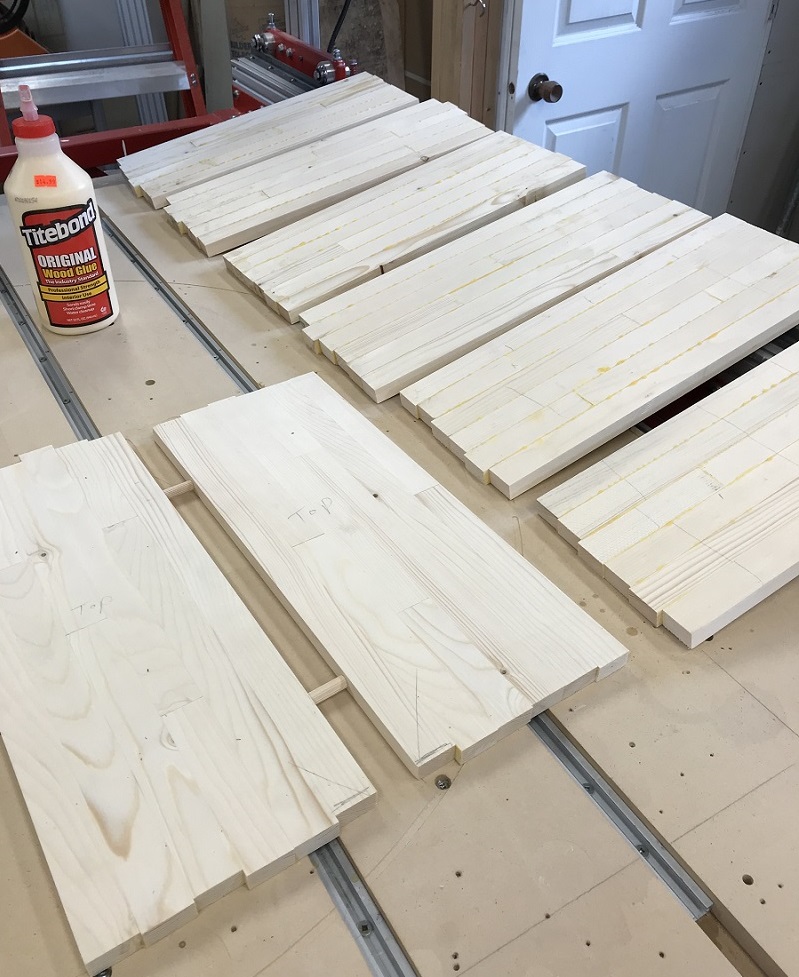 Next I will glue on the oak veneer to both sides of the the laminated pine that will never be seen

Some builders use 2 layers of solid mahogany for this guitar.
I'll have 8 layers (2 pine), (4 oak veneer), (2 mahogany veneer) to be authentic.
More updates in about a week. The blockboard making is the boring part. Thanks for watching