I'm more or less done with the inside of the top. I just have to scrape/sand it a little smoother, and then brace it. Oh, and cut the F-holes.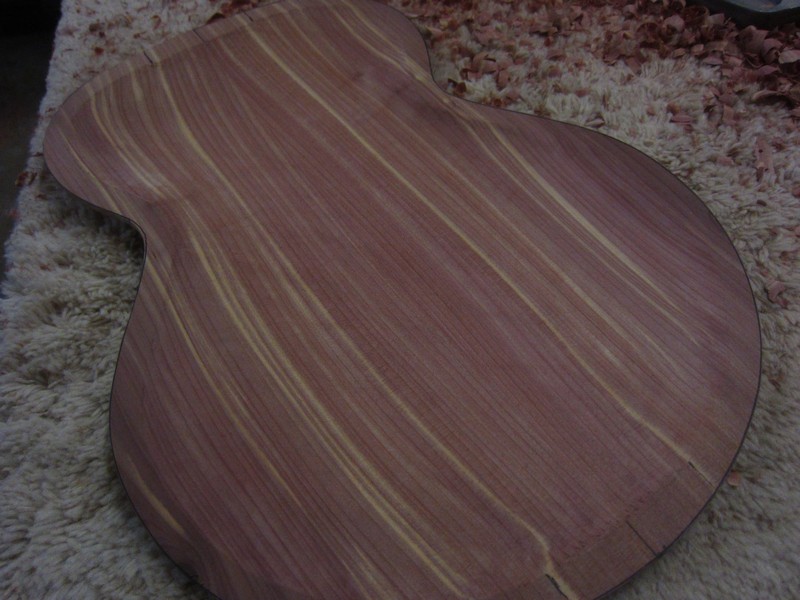 This morning, I worked on the damascus steel I'll be making the tailpiece out of. I might also use it for the tuner buttons.
I started with 13 layers. The thick ones are 1084, which because of it's manganese content etches dark, and the thin layers are 15N20, which has a high nickel content, which resists etching, and so will remain bright. More on that later.
Here's the billet arc welded together, and a handle welded on. The arc welding just holds the layers together while I'm forge welding. Forge welding makes all the layers into one piece.
In the forge:
Here's my power hammer: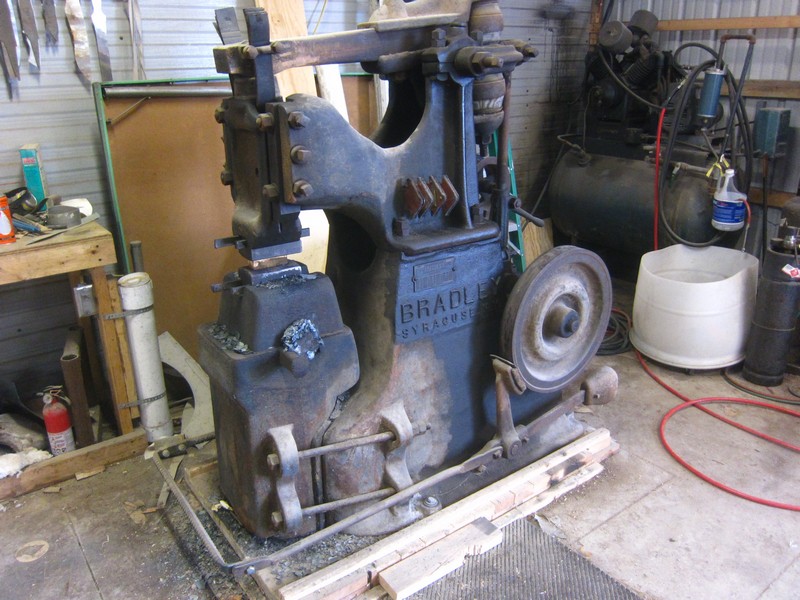 Here's the billet after the first weld: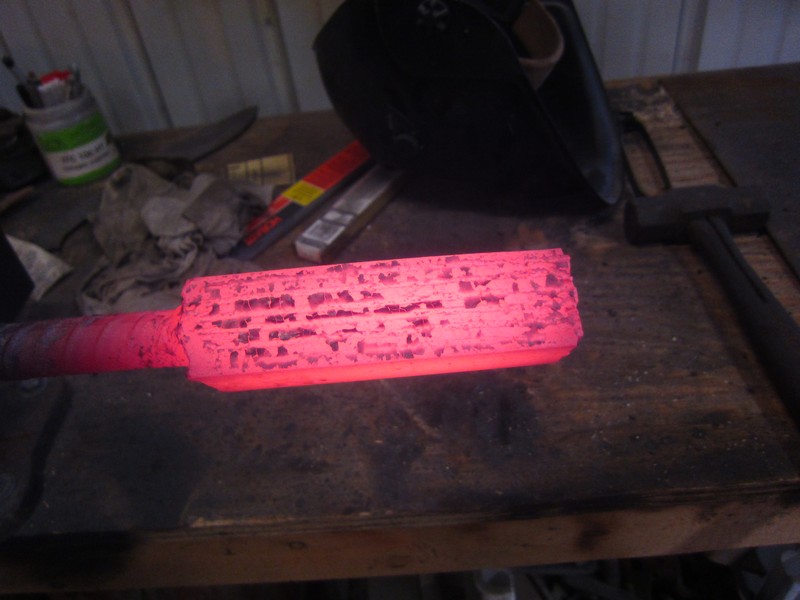 After drawing it out to about 16". It started out 4" long.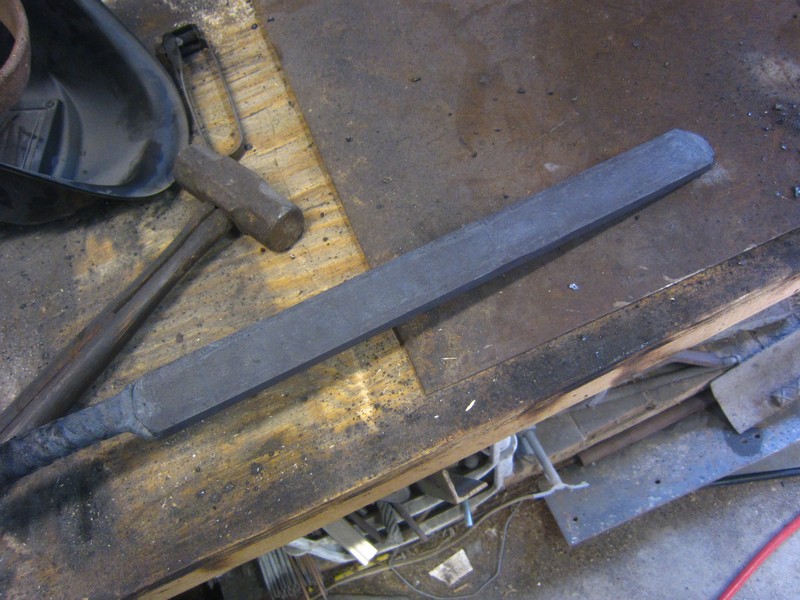 Then the surfaces are ground clean:
Next I'll be cutting it into four 4" sections, restacking them and welding. Then do it all one more time. At that point there will be about 200 layers, which should give a nice bold pattern.
_________________
Regards,
Phillip Patton
http://www.pattonblades.com
The bitterness of poor quality lingers long after the sweetness of low price has faded.
https://hoosierbladesmith.wordpress.com