Thanks Ed.
Ok so time for joining the plates! Fun right....no. I dont know about anyone else out there but jointing is my arch enemy. On my first guitar i sat with the plane and tried to shoot a straight edge for well over an hour. Probably close to two before I finally got something acceptable. Ive tried a flat plate and sandpaper, didnt like that either. So on guitar numero dos I developed my method for perfect seamless joints all the time every time. I thought Id share it. Anyone with a mill just laying around may wanna try it. Well here it is
I take the plates and put the faces of the boards together and tape the edges where they are flush. Next I put them on the trusty ole bridgeport mill. I line them up straight and put a stiff board across them as close to the edge as possible. You dont want the boards to flex so it needs to be close to the edge and stiff. I then clamp the edges of the stiff board to the table. Using a very sharp bit, you dont want anything old that will rip and tear rather than cut, I proceed to mill the edges straight from end to end.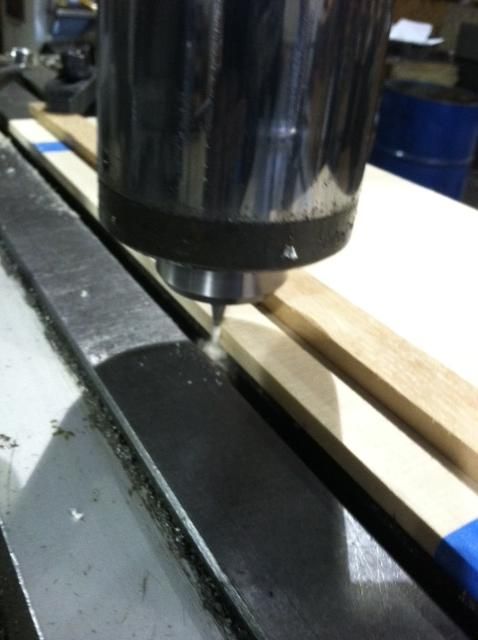 After that we are ready for glue up just as usual. Let her dry for a while and then the plates are ready to be taken out and sanded. You can see a little bit of newspaper stuck to the glue here.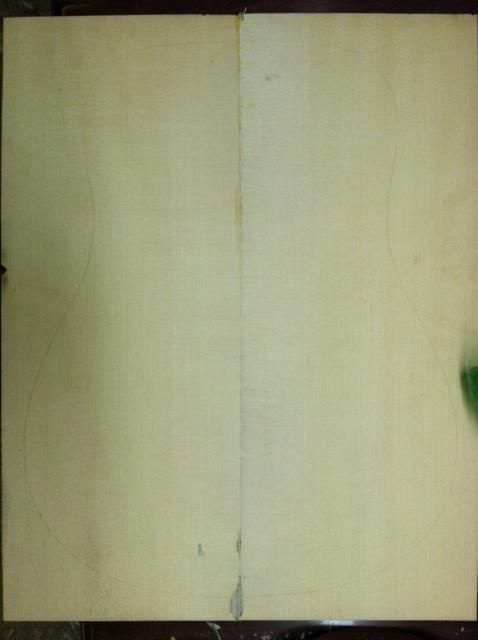 And run it throught the sander to smooth it all up. You can see this give you a virtually invisible joint.
Here is a close up so you can see that there really is no line at all.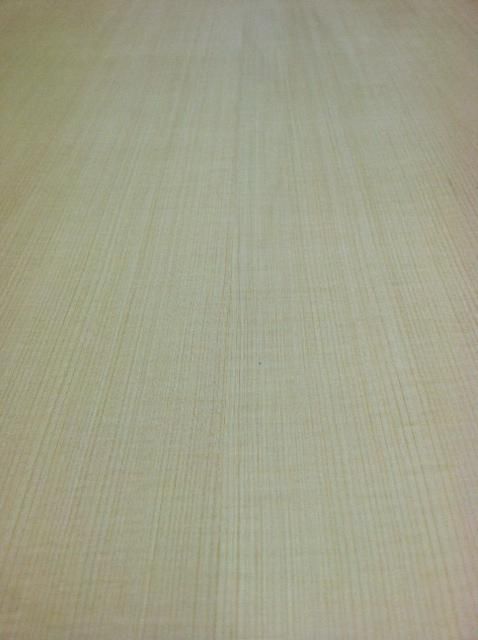 Ive thought about making a fixture with a metal bar that is machined dead straight attached to a plate. You could slide the halves between the bar and plate and then tighten screws on the end to secure the wood. Then you could just use a hand router with the bar as a guide to essentially do the same as what I have done here without having to buy a mill. Oh and if anyone does try this be sure to only climb cut with the bit. If you do a conventional cut it will tear the wood off the edge instead of cutting. Also if anyone makes a fixture like I described or has one already Id love to see pics of it. Im sure I cant be the only one to think of this.