I know this is a bit crazy, but please bear with me...
Also, for a bit of background - I'm 30, have been obsessed with playing, reading about and learning about guitars since I was 9, and have spent at least 10 years reading in luthier posts on the internet. I've been able to do a nice setup since I was a teenager, and have over the years learned more and slowly bought tools.
I have successfully refretted, made nuts/saddles, refinished/finished necks/bodies, reglued bridges, loose braces, repaired top, back and side cracks, leveled frets and probably several other things I'm not thinking of at the moment. I also build and repair amplifiers and studio equipment.
I bought this '39 Kalamazoo KG-14 this summer for $200. According to my inspection, it has the following wrong with it:
Shaved bridge
fingerboard extension completely free
fingerboard loose up to the 5th fret on the bass side and the 1st fret on the treble side
a few small back cracks
two small top cracks
large pickguard crack
Small crack on the side
Loose braces on back and top
bridgeplate very eaten up
With tension on strings, a straightedge from the fingerboard is .060 off of the guitar top
at the 7th fret on bass side, I get .021 of relief
Action at 6th fret is at .192
top of saddle at 6th fret is only at .31
The finish has been completely removed from the back of the neck with aggressive sandpaper, and the back and sides have been rubbed all over with aggressive sandpaper
the top has had several shades of red paint applied and removed and does not have any clear coat on it. It does not appear to have been sanded.
Now that I have the measurements at string tension, I am a bit worried that it seems like it needs a huge amount removed for a neckset - 0.11!
Outside of this, here's my plan:
remove first and 12th frets to add indexing pin, remove fingerboard.
Steam out neck joint, remove neck.
Refret and flatten fingerboard.
Heat and flatten neck - reglue neck to fingerboard.
Refinish neck.
Heat and remove bridge, carve new bridge from BRW.
build body mold, remove binding from top and remove the top
Decide whether to repair ladder braces or convert to X bracing while it's open
repair all top back and side cracks and glue loose braces
put the box back together
refinish body
reglue bridge
reset neck
Enjoy guitar for life because it's only worth about $800 max!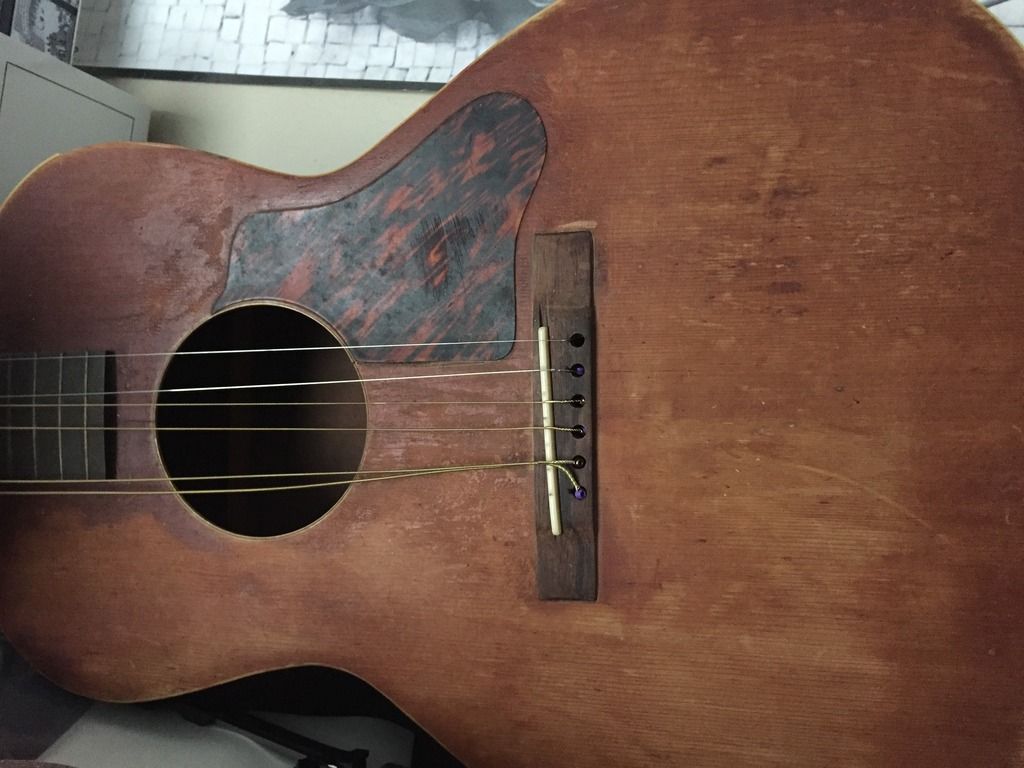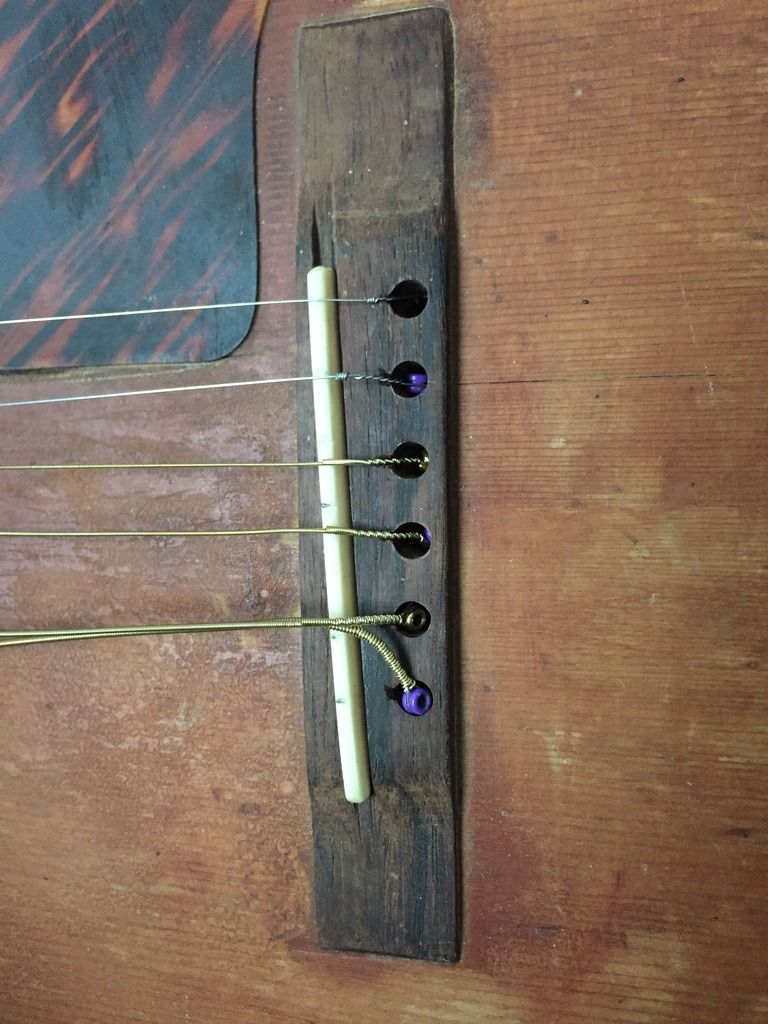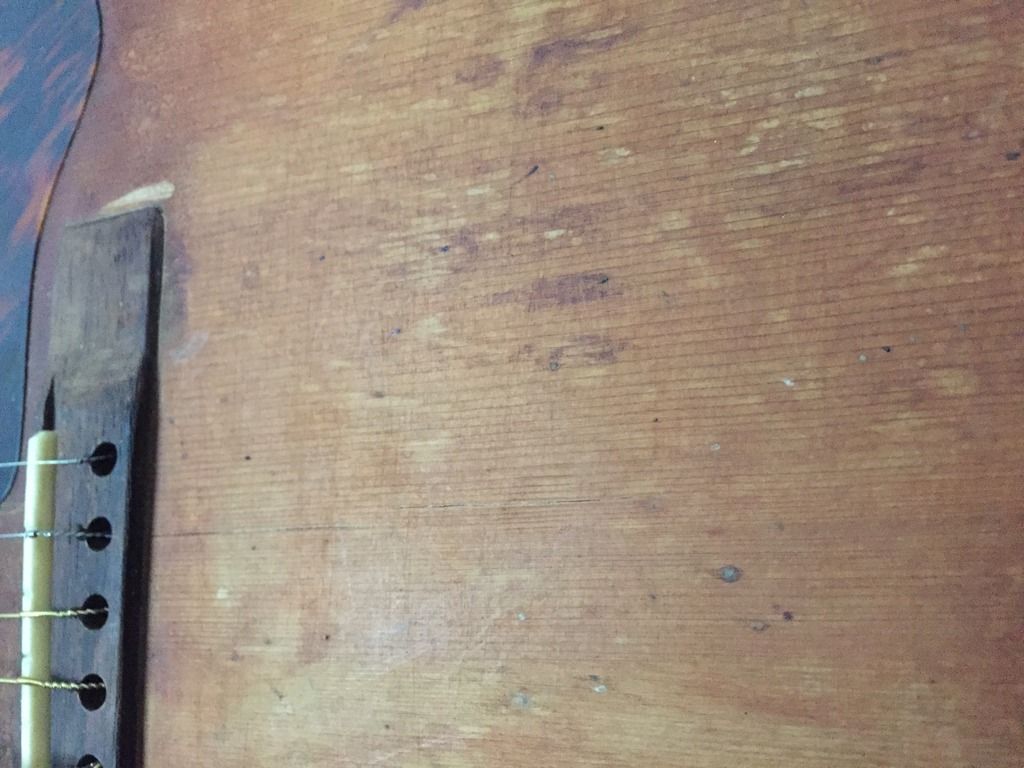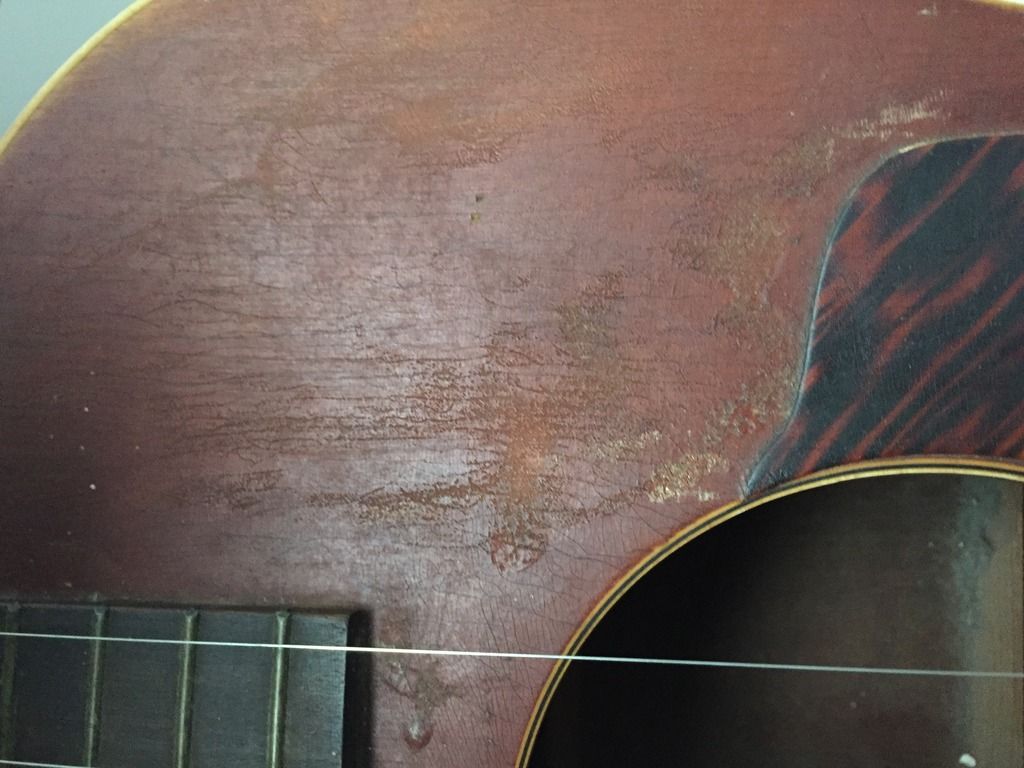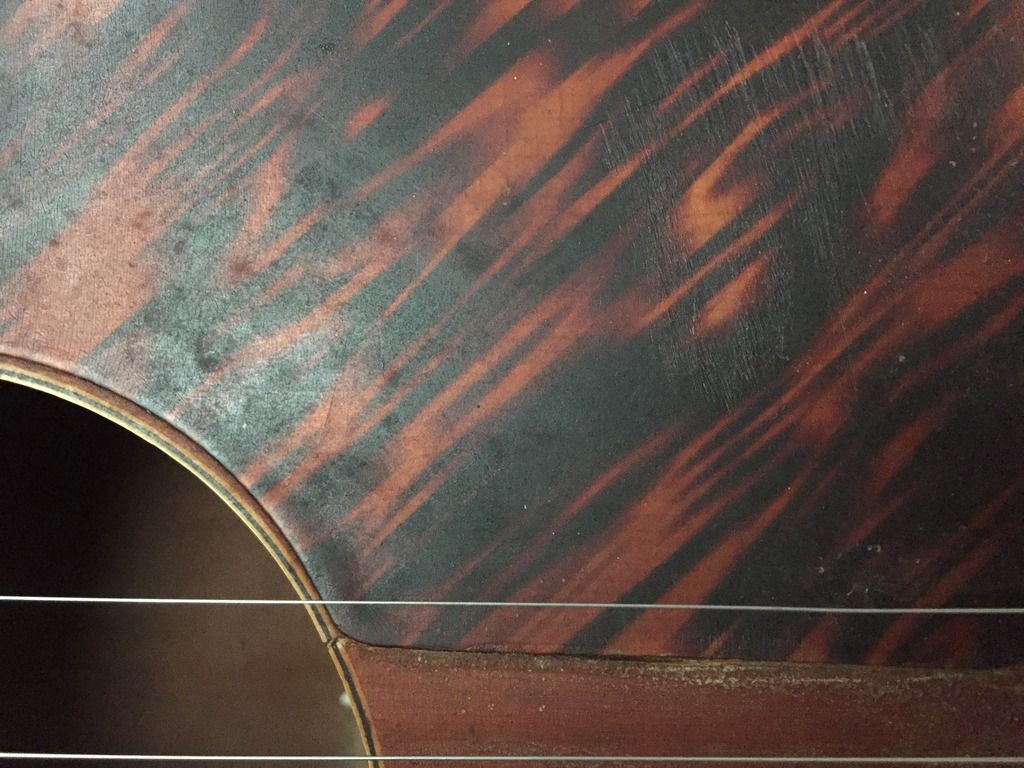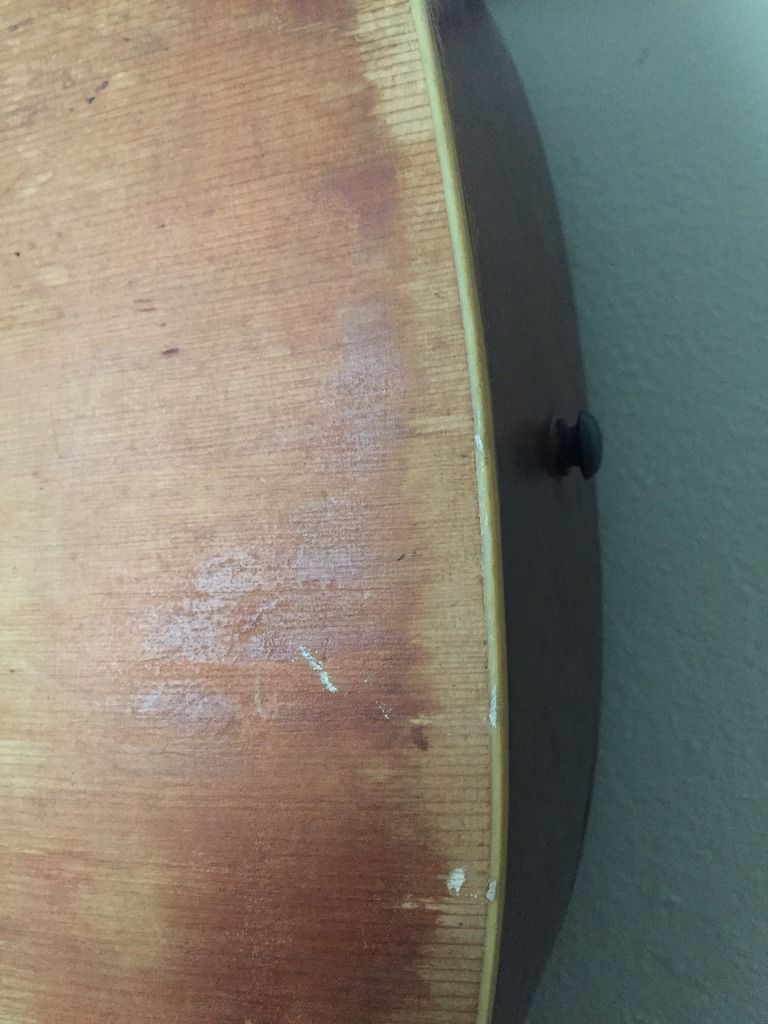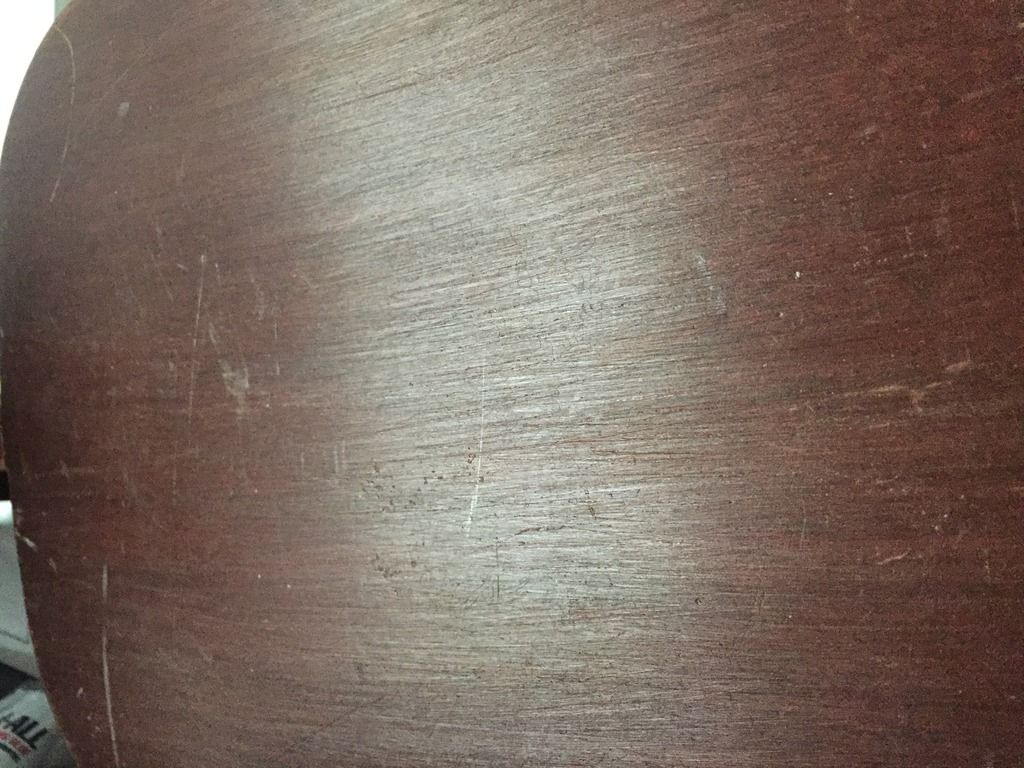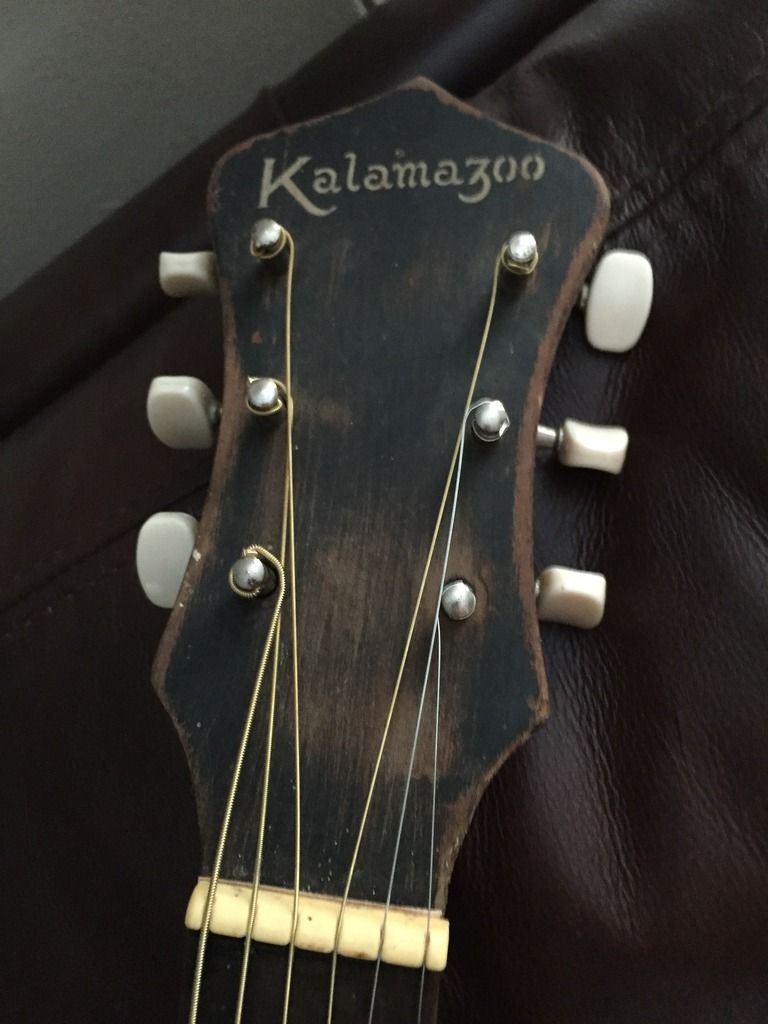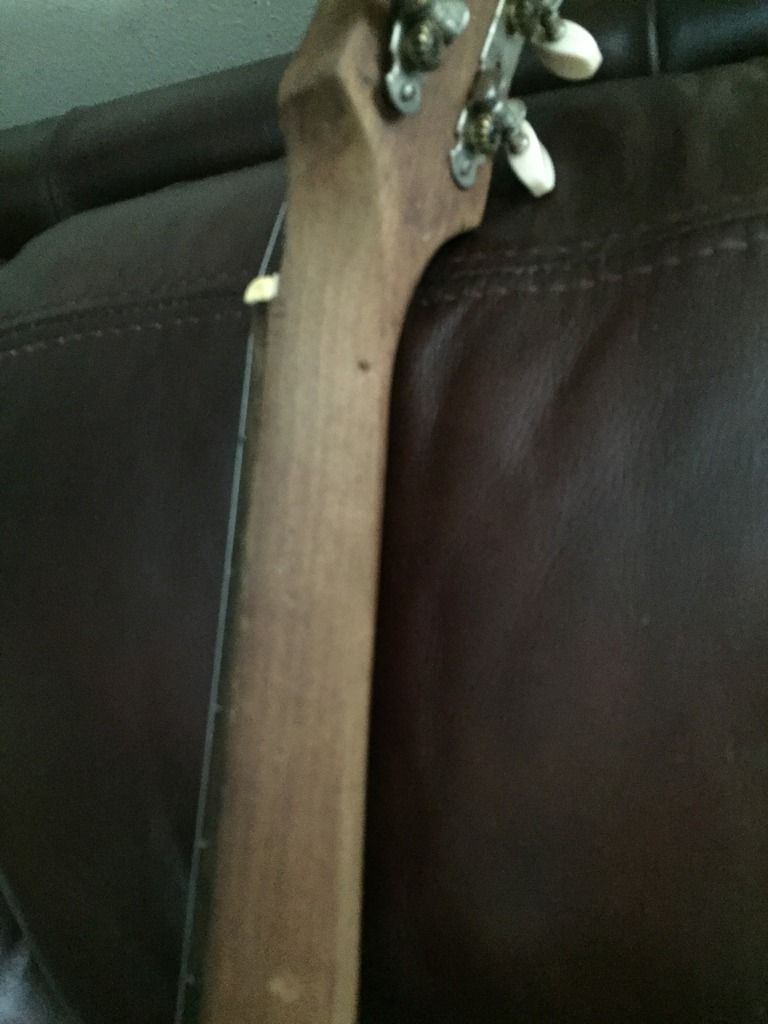 My concern is that I feel comfortable doing all of these repairs individually, but am a bit worried about how they effect each other. For instance, I think it is clear the high relief probably has to do with the loose fingerboard, which means I probably need less of a reset than I have measured.
How would you more experienced guys approach this? I don't care if this takes me 100 hours, I really want to learn this stuff, and I would love to have a guitar like this to play.