Hey Guys.
So my best friend and I in engineering college came up with 2 separate projects. He designed and built a class A tube amp from scratch, and i built a 3D Laserscanner and CNC router. As far as the school was concerned, we werent working together on projects, but, we did help each other out. I've got 15 years of playing under my belt, and god knows how many years of repair work on instruments and amps. He had probably about as many years working with wood and machining. So, my deal with him after building the CNC is, he got the first guitar. We started this a few years back, and be it now we both work together, things got busy. But we're hoping to get around to finishing her soon!
A guy at our work stopped us one day, said he had a black walnut tree sitting in his garage, cut off the saw mill, and dried for about 5 years. My buddy got it off him CHEAP!
Side note: I respect you guys that can do all this by hand. I cannot. When I ran this guitar was about 3 years ago and hardly knew what the heck i was doing with the CNC.
And so we begin!
Buddy shows up at my house with a streatch van full of black walnut. Lays everyone out and picks out his pieces
Decided to machine the neck first, as it proved to be the trickiest during our test cut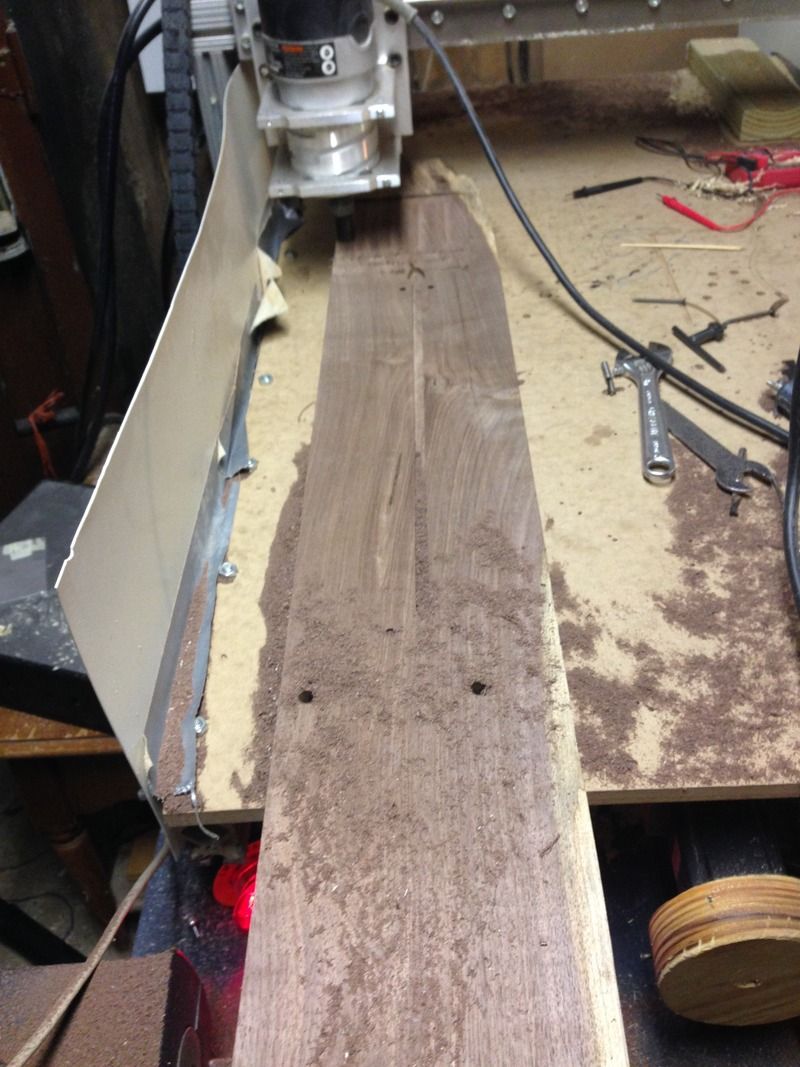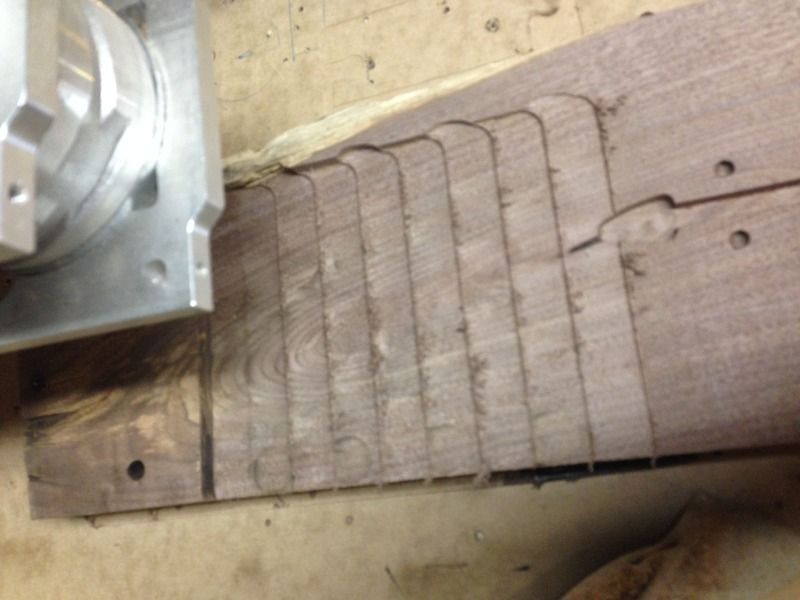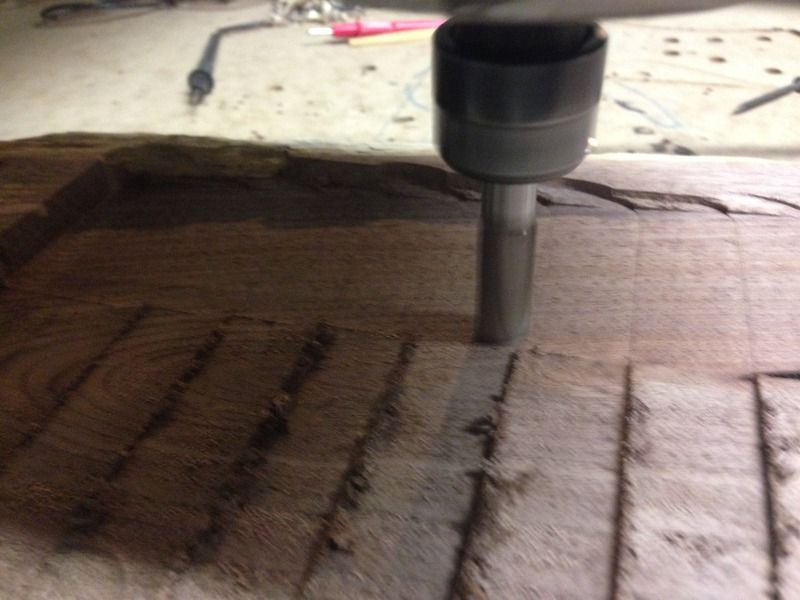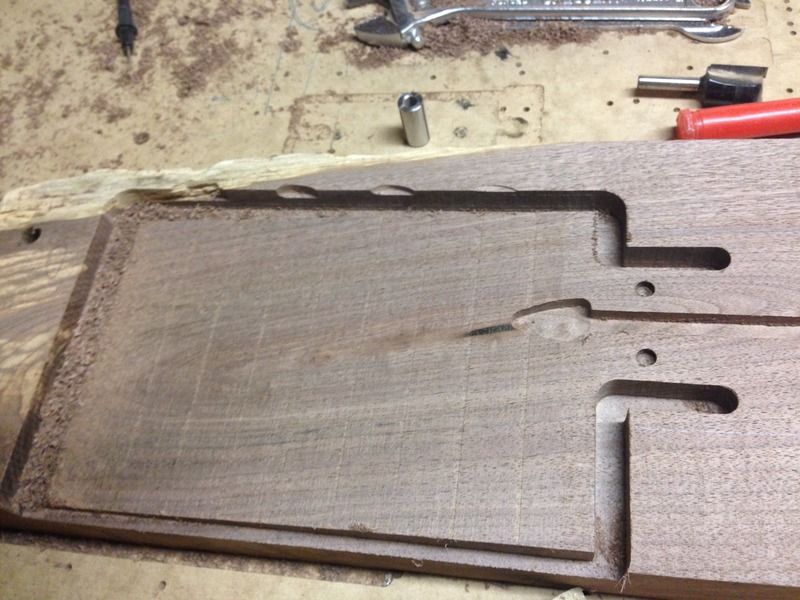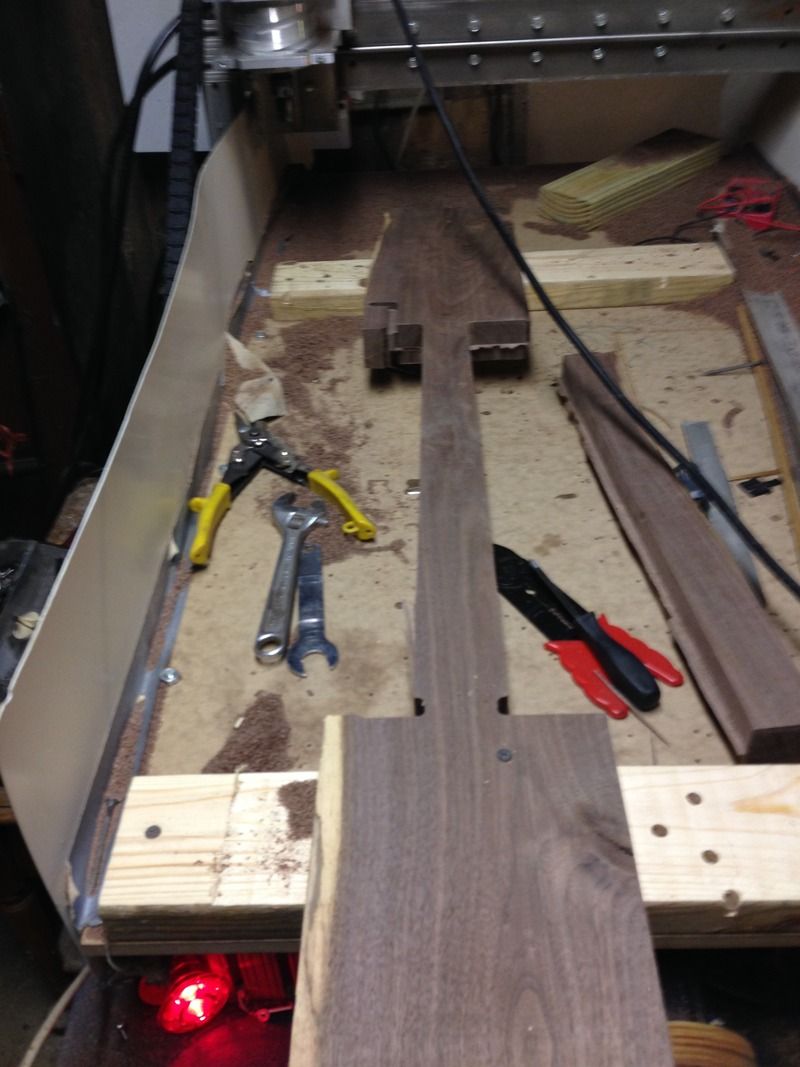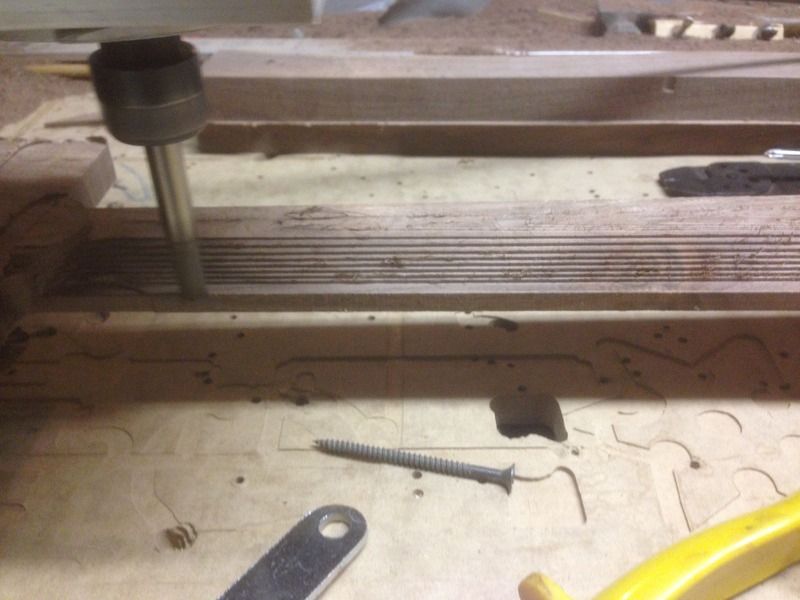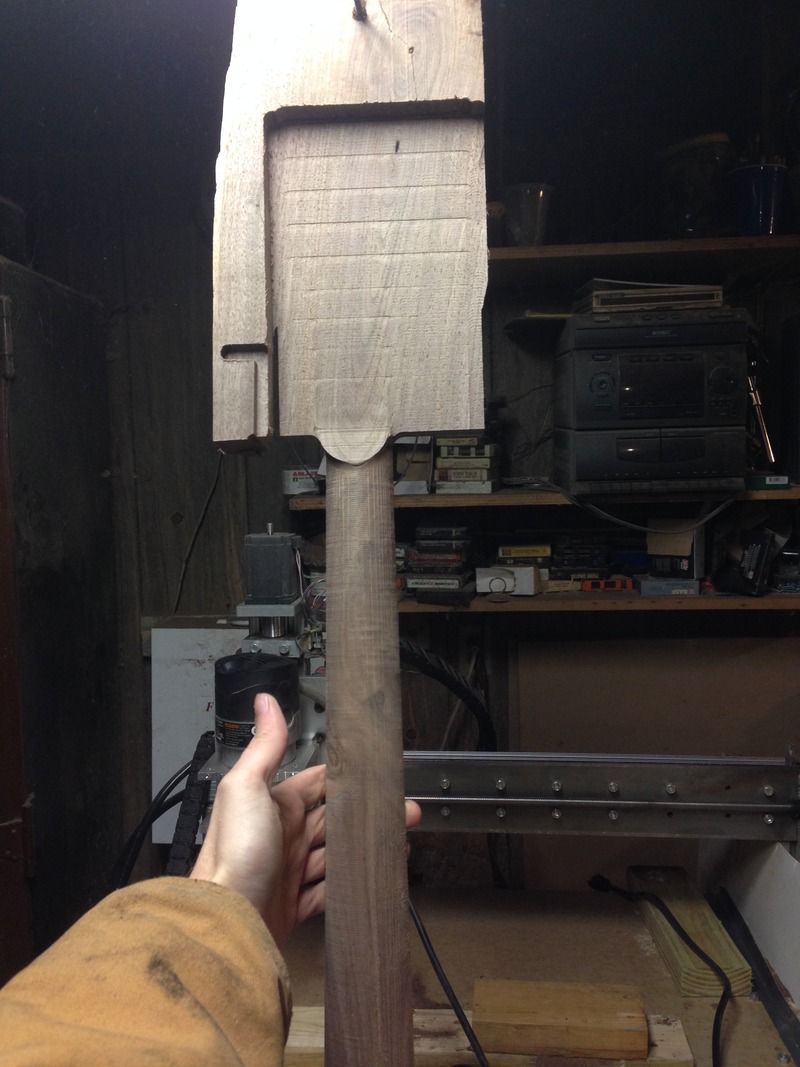 The fun part: Align the headstock flat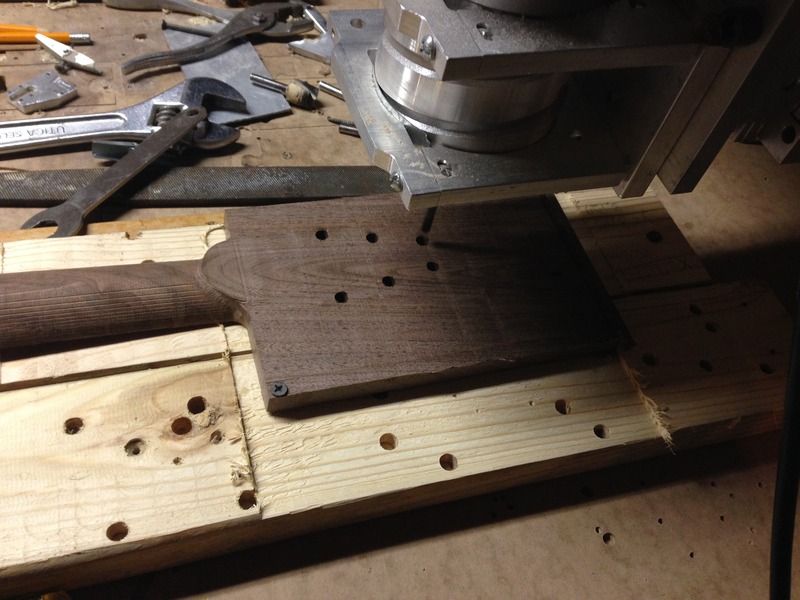 He INSISTED on the keyless tuners, simply for looks. Not sure how well these will turn out but i like em.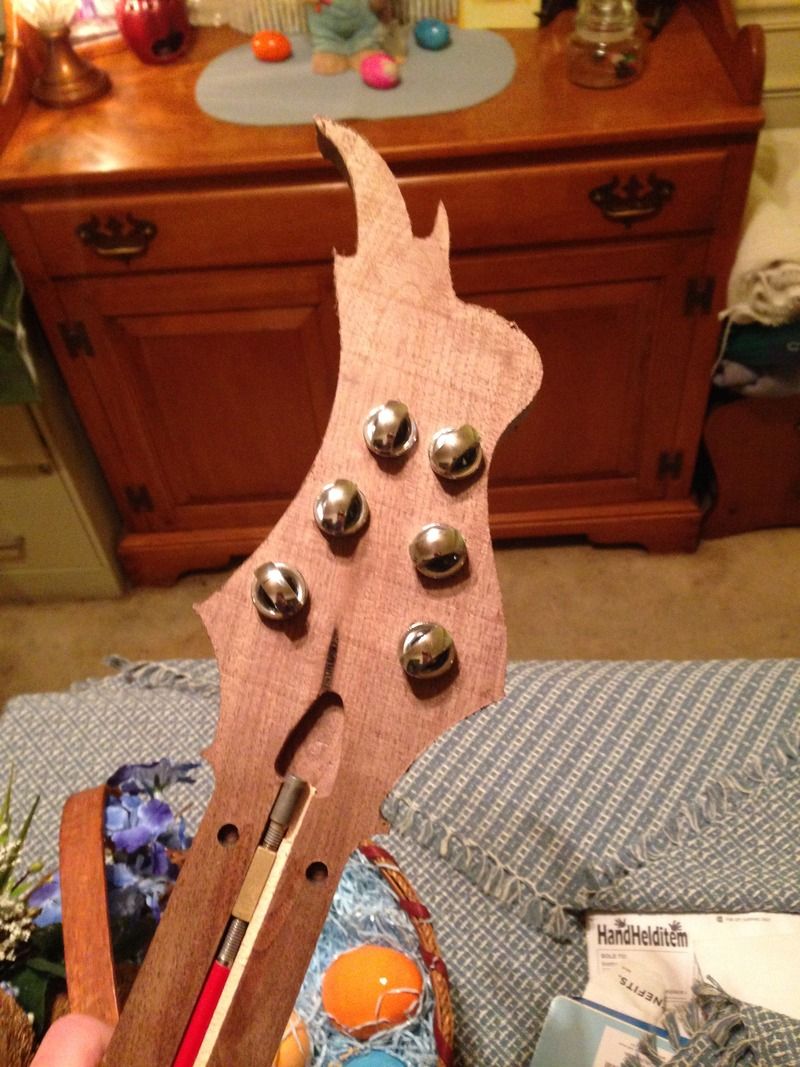 The flat next to the truss...lets just say operator error.
Now the body. 4 pieces in total. Thankfully, the glue line faded a few days after machining.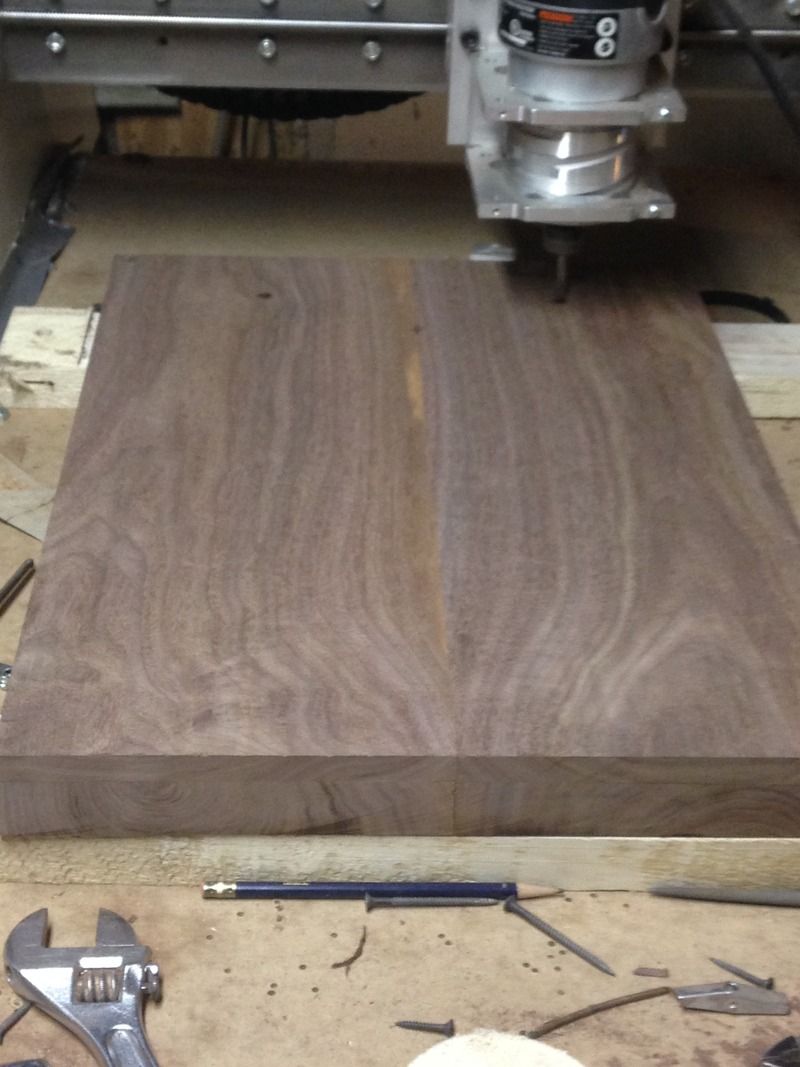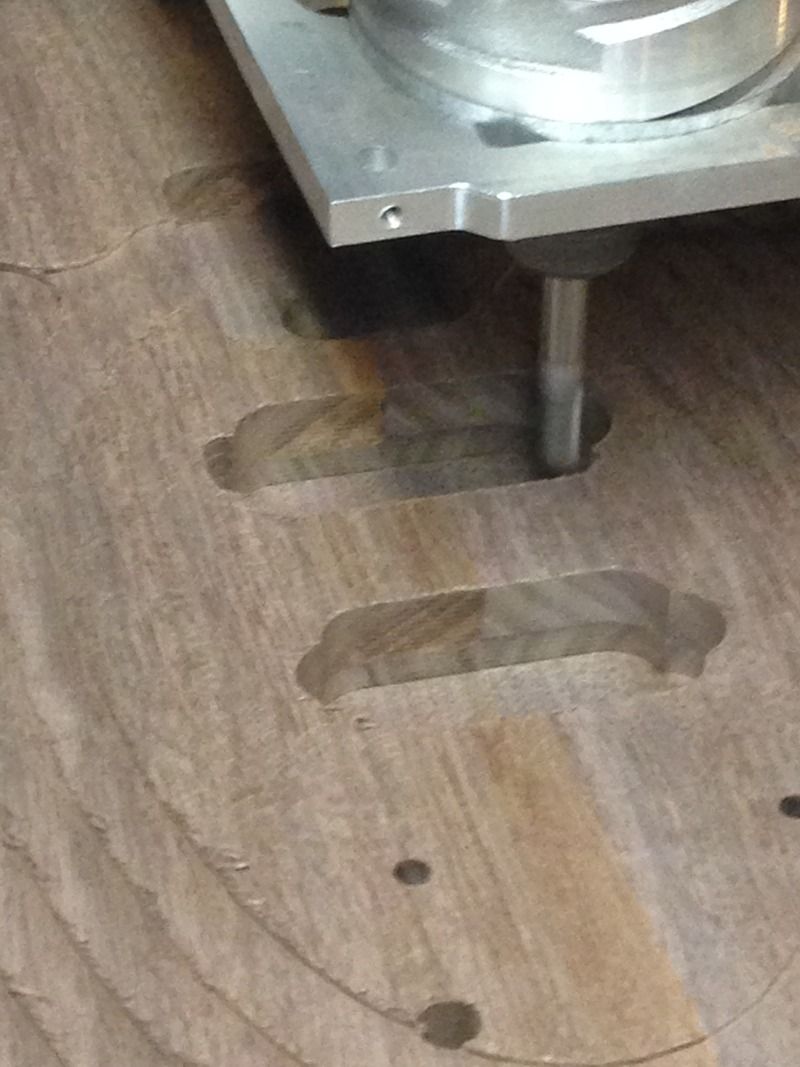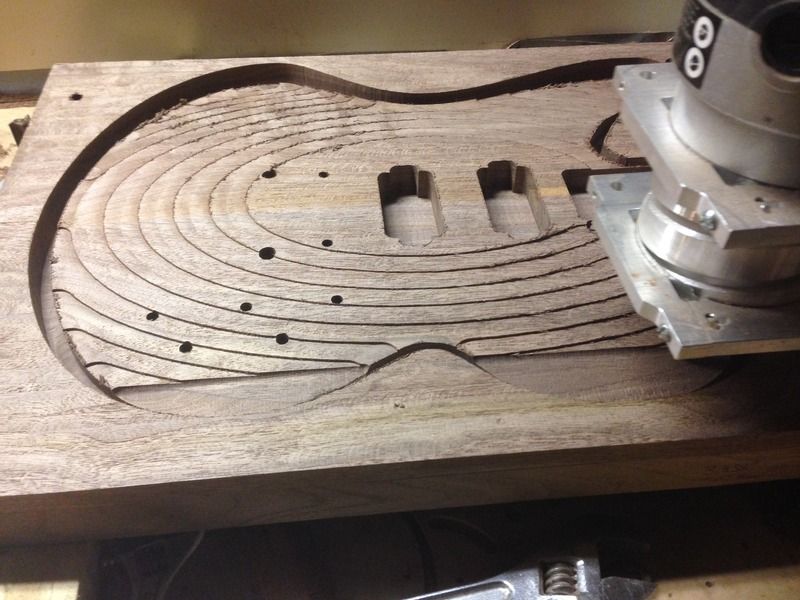 This right here was the longest part of the entire operation. Ball nose finishing.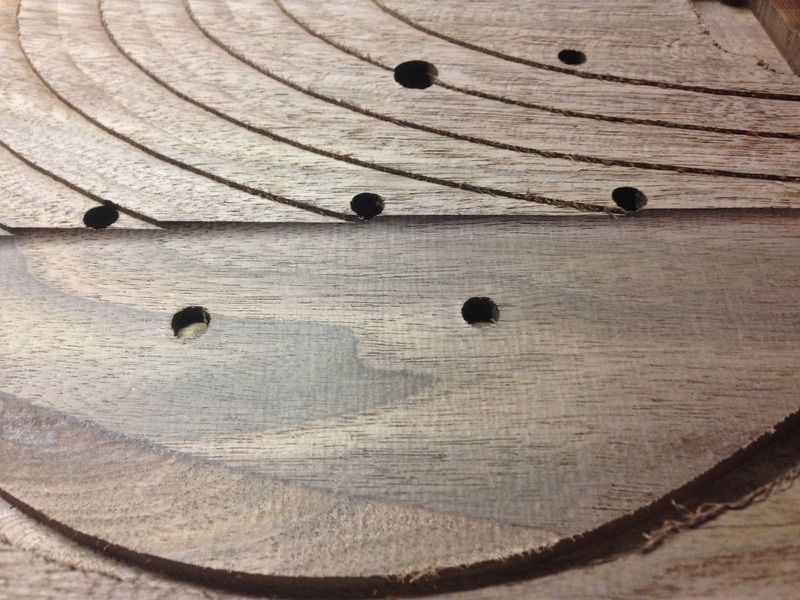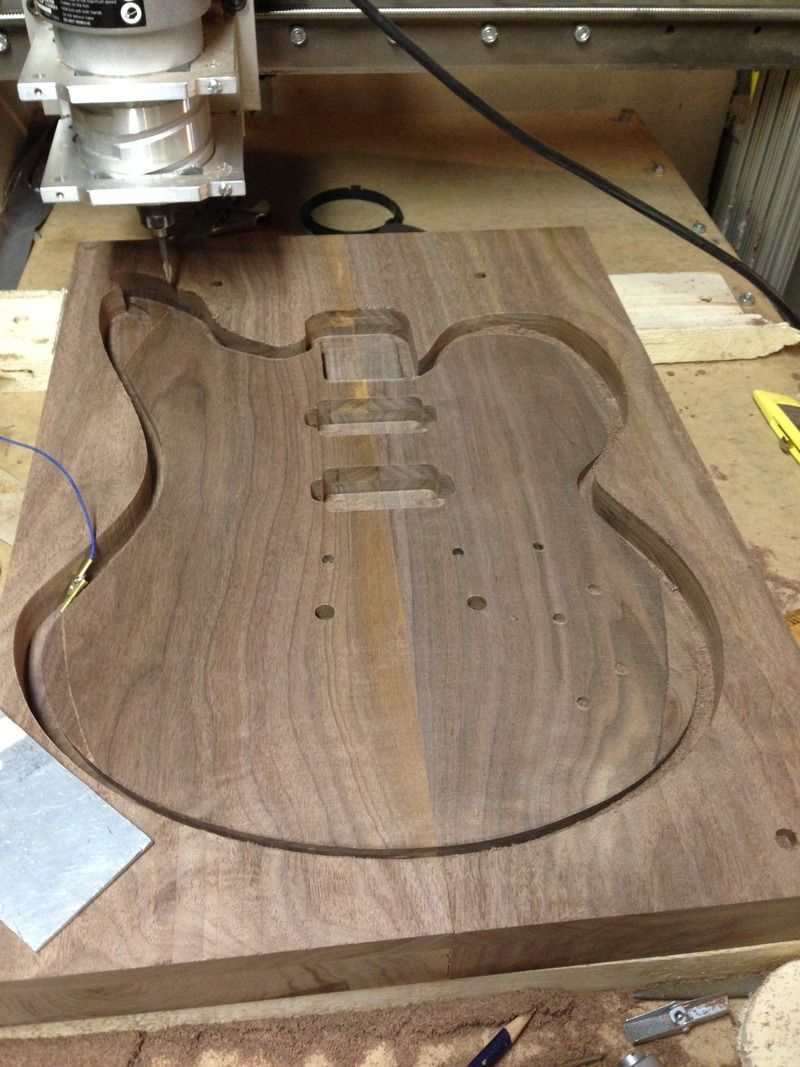 And the back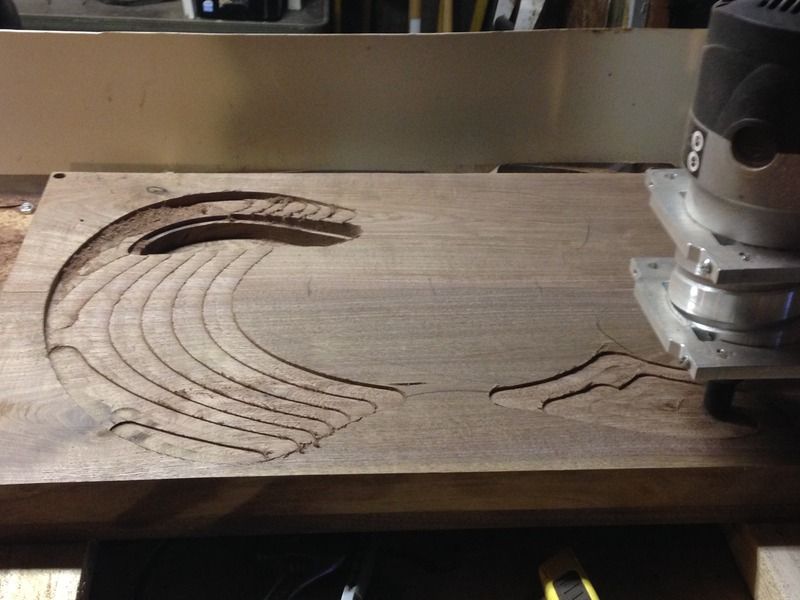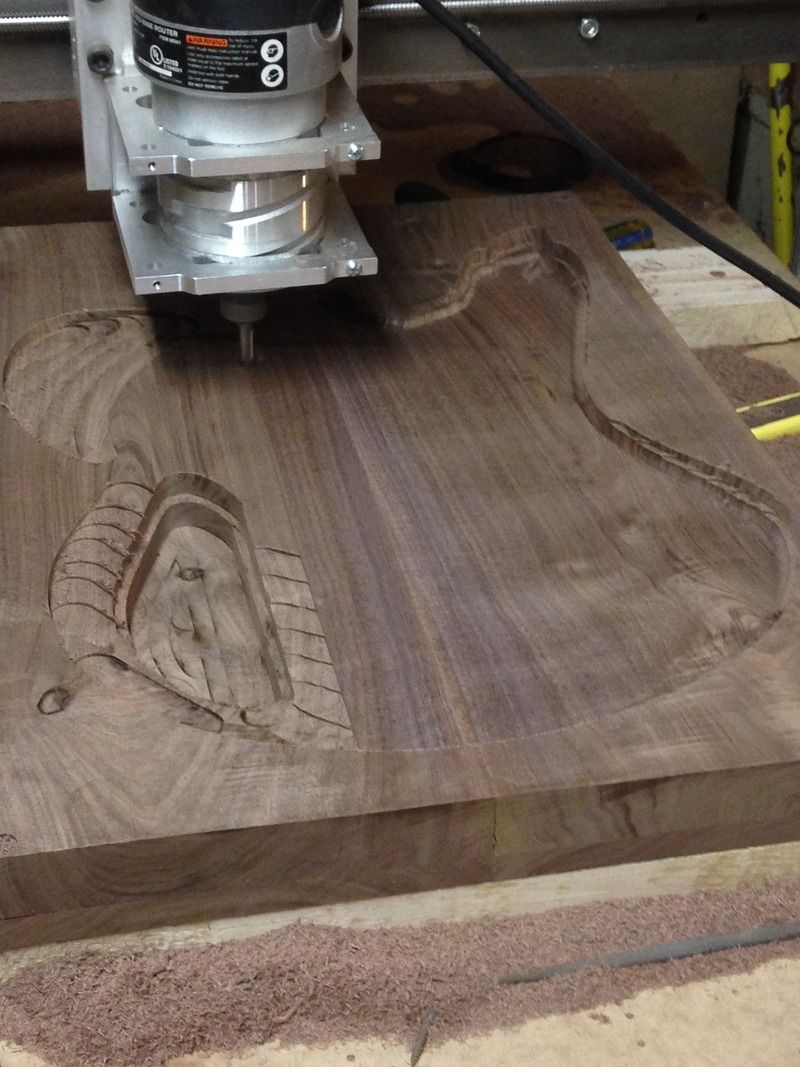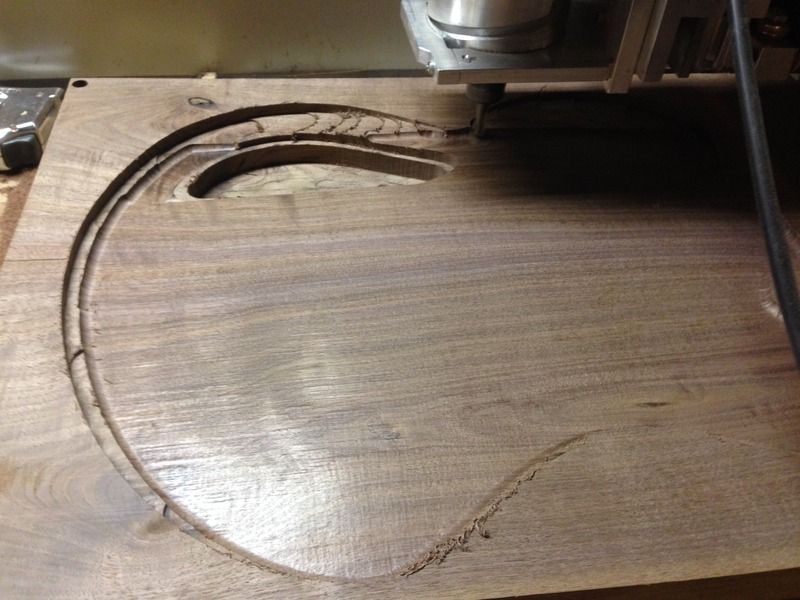 Yes, its actually shiny! right off the table.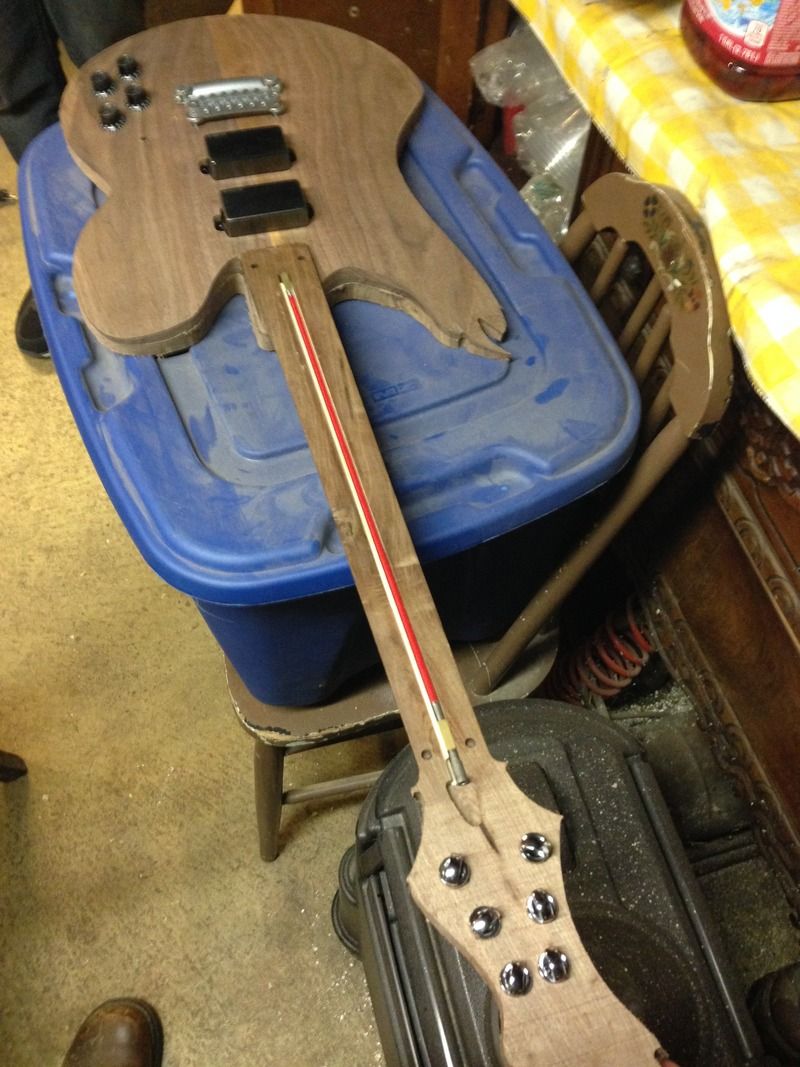 Neck and body fit like a glove. He bought some wood for the fretboard, but, I'm still waiting on his design for inlays. I cant wait to see her done, the feel of it already is amazing. The neck was actually 3D scanned from a cheap les paul copy i own. He loved the feel of it so much and wanted the same on his. Now my buddy is very skilled with wood, so i know when i'm done machining parts, he'll have her all sanded and done up beautiful.
Hopefully have some updates soon!