I saw Howlett's video a couple of years ago and this is my adaptation of his routing jig. The dowels are a press fit into the holes so they can be positioned to protrude from both sides of the jig. Disregard the filled in slot on the plywood. False start!
The Martin shaped peg head fits this way.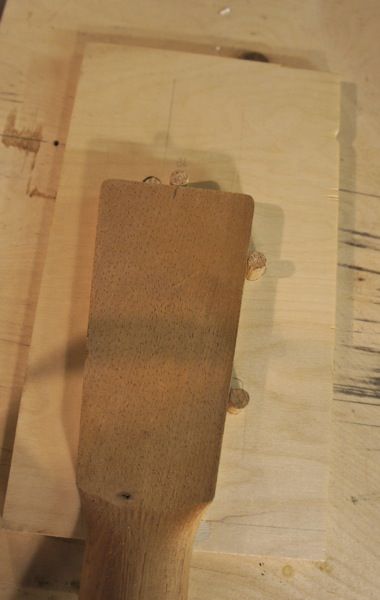 Grip the side dowels and the peg head in your vise. Rout the slot with a plunge router and a collar.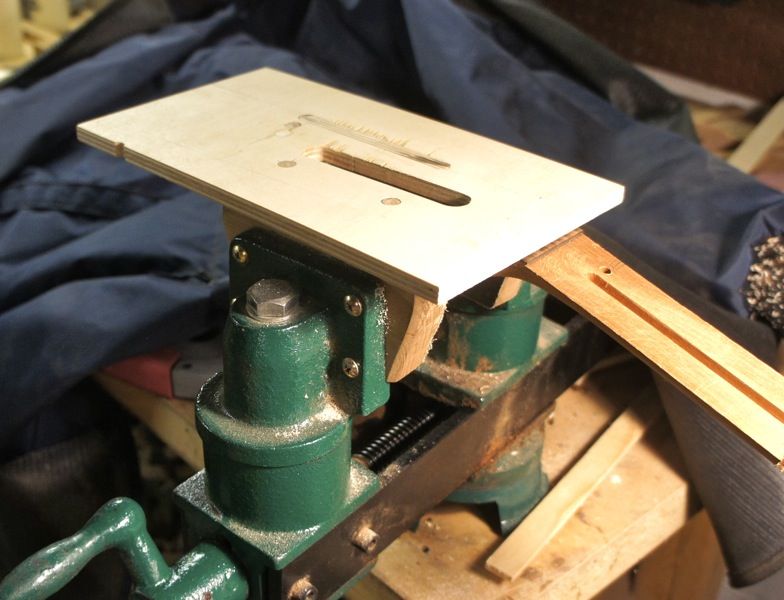 Tap the dowels through to the other side.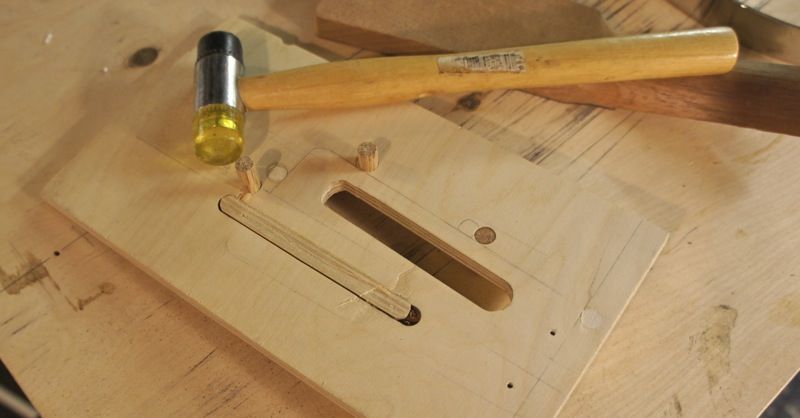 Again clamp the dowels and peg head into your vise. And rout the other slot.
Produces balanced slots.
Remember to drill the side holes for the tuner shafts BEFORE you cut the slots.