I was asked in another thread to explain how I did the binding around the sound hole below so as to have the same pattern as the main ring of the rosette.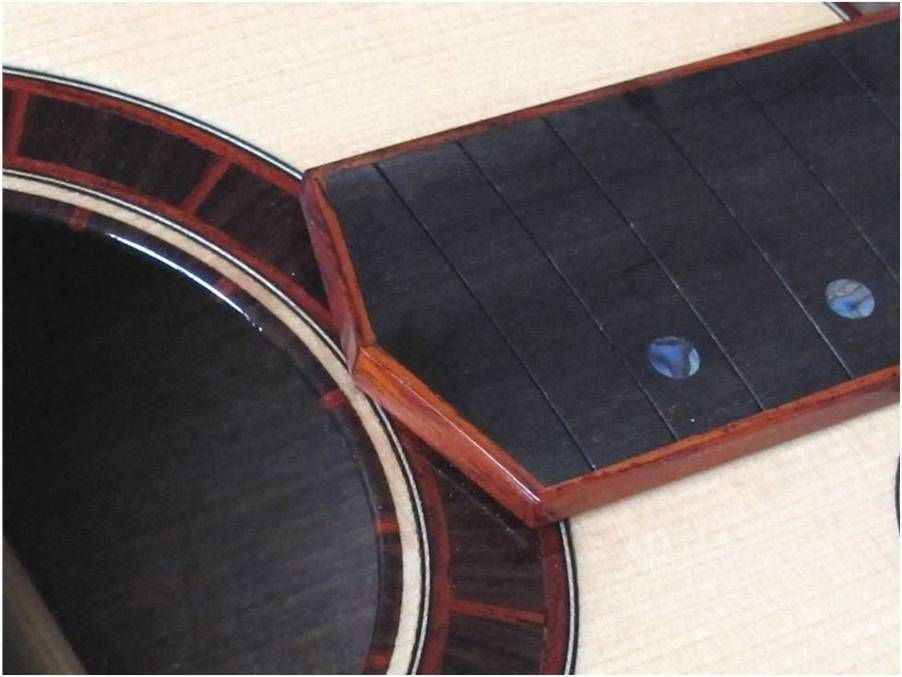 In the photo below, the rosewood tiles and cocobolo dividers are glued together on the template and ready for routing out the main ring of the rosette. You can see three circular lines on the lower tiles. The two outer ones represent the main ring. The innermost line is the diameter of the sound hole (4"). To make the ring that I used to bind the sound hole, I routed a ring 0.080" wide using the inner line as the inside edge of the ring. Unfortunately, I didn't take a picture of the ring after it was done. The square in the middle was the same thickness as the tiles and it was there to support the router base.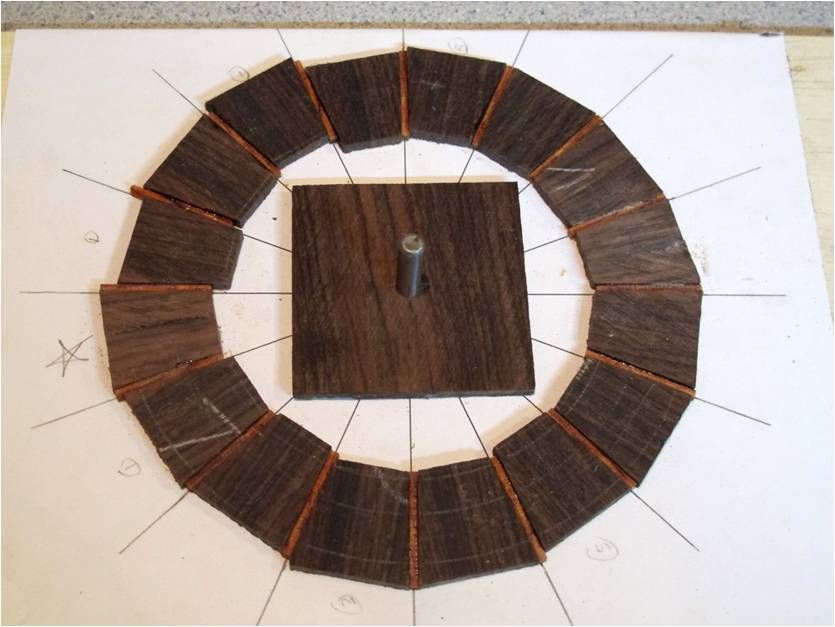 I then routed a channel in the joined top plates that was just barely wider than the binding ring and almost the full depth of the top. I inlaid the ring into the channel with the ring rotated relative to the main ring to align the dividers in the binding with the centers of the main ring tiles. Later, I routed out the sound hole leaving the binding.