Thanks Jim! I use a dremel in a homemade router base/circle cutter and cut the ends of each section with a knife and chisels.
So its been a while since I updated this. The back is on and end graft inlayed. I had a few delays trying to find a method of binding that would work for me. I tried all sorts of different types of tape and roping before finding out about fibre reinforced strapping tape - works amazingly well! So far I think its the best binding job I've done - not a single gap

On a bad note though, I have to re-do the fingerboard. I slotted it myself with a japanese pull saw and mitre box and I think the saw was too flexible or something because the slots aren't perfectly vertical and the frets are tipping slightly leaving gaps underneath. I can't think of any other reason for the gaps anyway - they're definitely deep enough.
I bought a pre-slotted board in the end in frustration and will be starting on that soon...
Oh and I've also roughed out the bridge.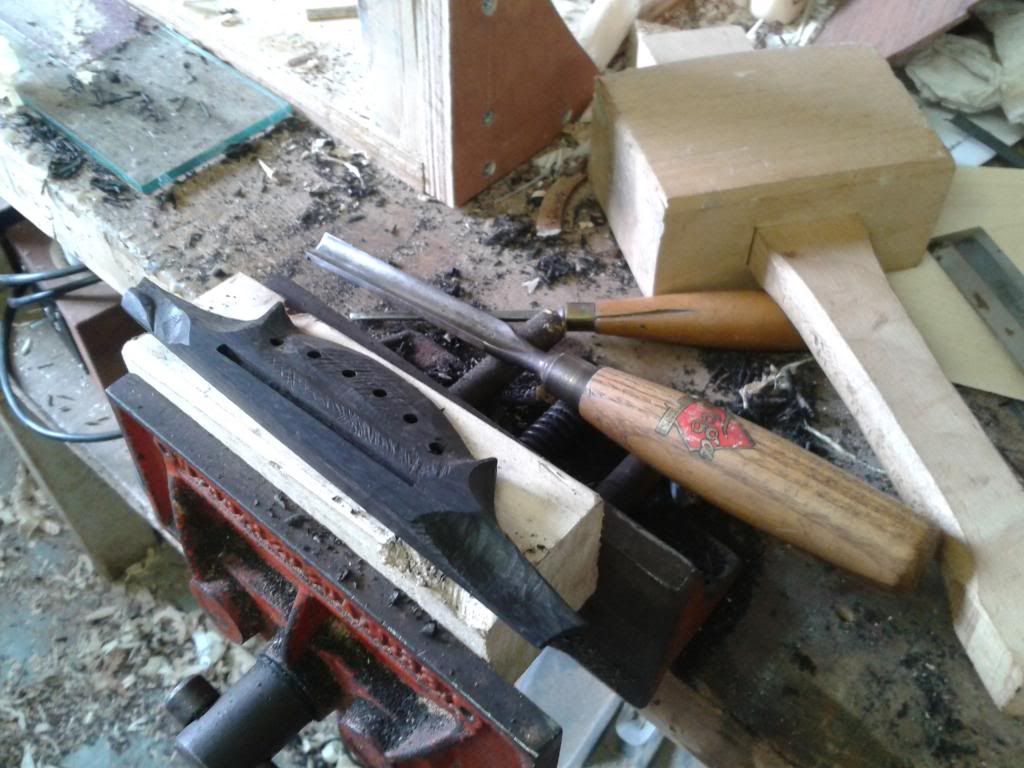 My simple binding router jig. It works pretty well...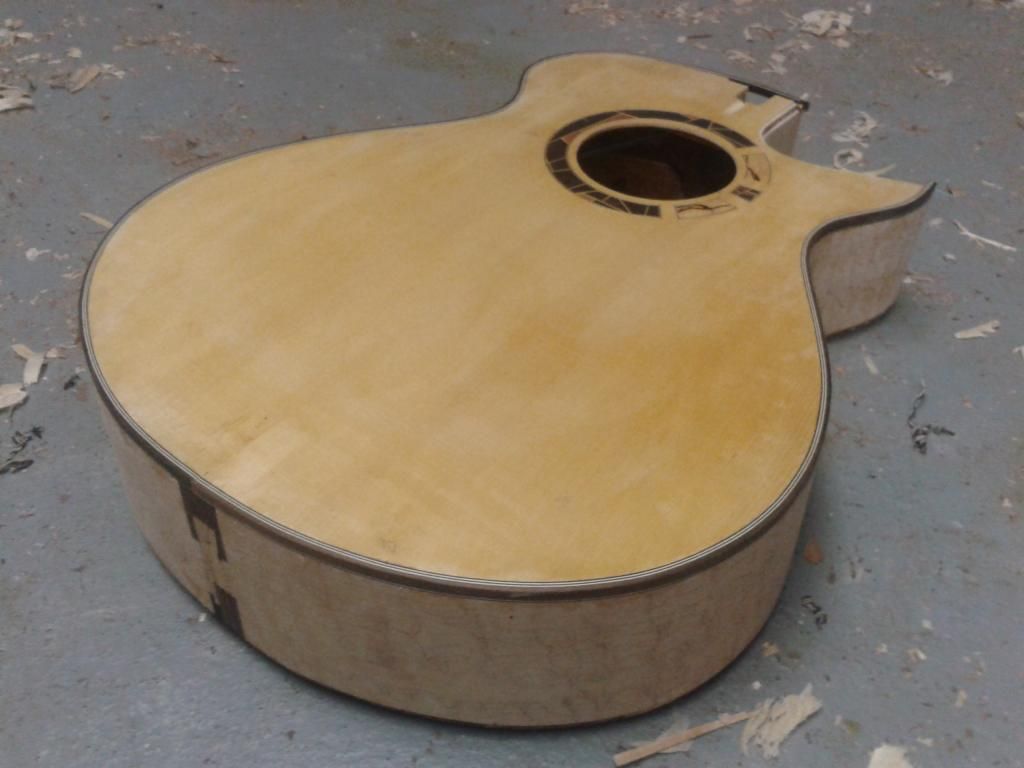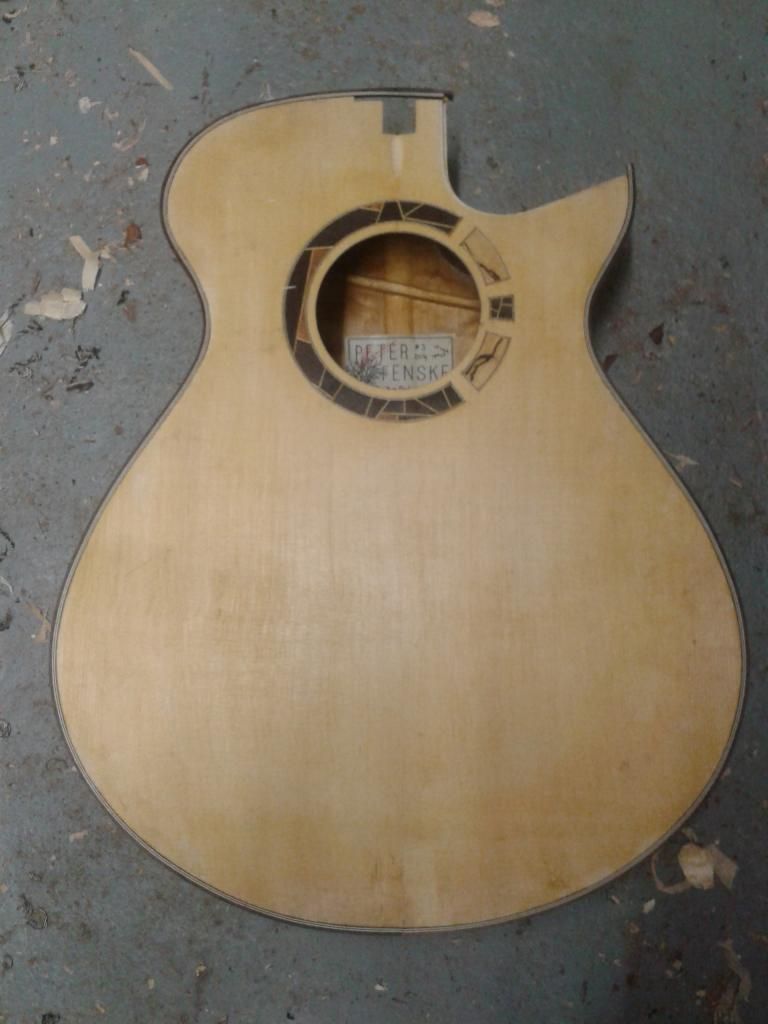 _________________
"I am always doing that which I cannot do, in order that I may learn how to do it."
Pablo Picasso
https://www.facebook.com/FenskeGuitars