I've been in a few of these "Challenges" before, and every time I've used the opportunity to not only use some inexpensive and / or unusual materials, but also to build a type of instrument that I've never done before. That way, it becomes even more of a challenge, as I'm out of my comfort zone and I will most likely screw some things up, but it also becomes more interesting, as I hopefully learn a few new things along the way. If I also end up with a nice instrument in the process, well all the better!
I make mostly steel string flat top acoustics and a few arch top mandolins, but I've also made a few electrics, baritones, basses, bouzoukis and various other mando family oddities and other one-offs. Some of these I have built on request, others just for the fun. I sometimes wonder how some of the instruments that I don't know much about work, but if nobody asks (or pays!) me to build it, most of them don't get built by me.
One instrument I have never been asked to build, is an archtop baritone guitar. I googled a bit, and I saw that a few exist, but they seem to be very uncommon. Perhaps for a good reason? Could be! I know I have never played one, but as I have sometimes wondered how one would sound, why not use this as an excuse to find out?
The main materials will be fairly traditional; spruce and maple.
This part of Europe is literally covered with spruce. I live in a spruce house, as do all my neighbours, my newspaper is made from it, I keep warm during winter by burning spruce firewood etc. And its all the same species of wood that is coveted for its acoustic properties as a soundboard material, Picea Abies, AKA Norway Spruce. I have access to some nice logs from time to time, and I cut some into "tonewood".
Here are some smaller log off-cuts my farmer neighbour gave to me a while ago, from his scrap pile.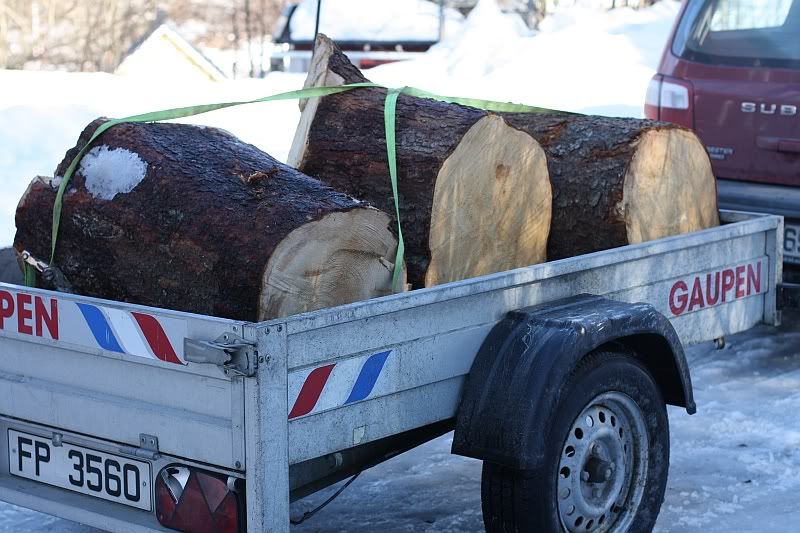 I don't remember if all these sets came from those logs, but I'm sure some did.
The maple is part of a pile of mostly mandolin wood that I got as a bargain on eBay years ago. Its red maple from the US, and some of it is nicely flamed, but most has various flaws, streaks and colour variations. This archtop set is among the best looking pieces. I don't remember exactly how much I paid for it all, but I'm going to claim $75 for the maple that will go into this instrument.
I haven't decided on the appointments and the other stuff yet, but I'm sure I can dig up something below the $ limit.
For the shape of the instrument, I'm going to use a jumbo mould that I already have. So here's the template, spruce top, and all the maple.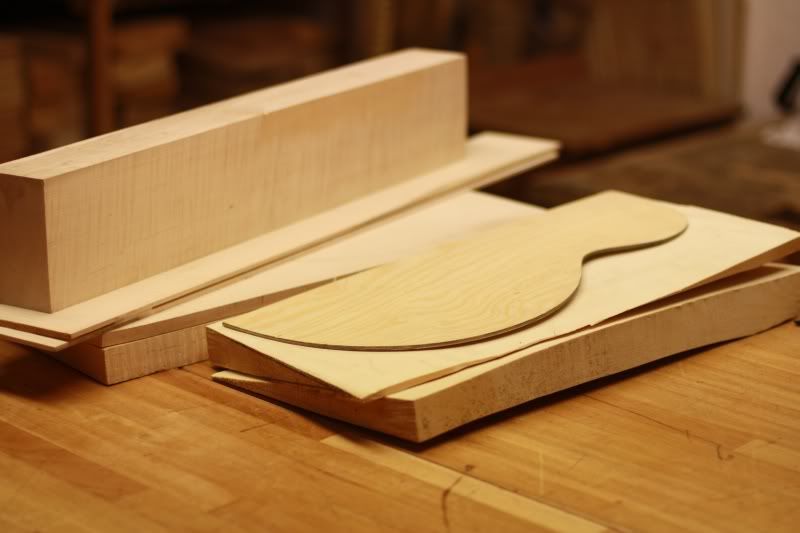 The top wasn't cut too straight...
Enough with the chit chat, here's what I got done today. Jointing the maple
Gluing up the plates, with hot hide glue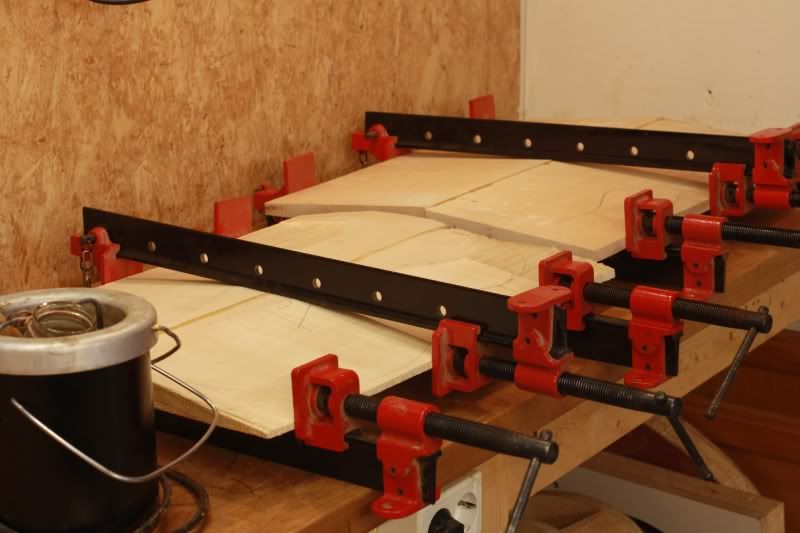 Flattening the back a little
As you can see, the sides have some colour. Thankfully, this can all be cut away and the side will still be wide enough.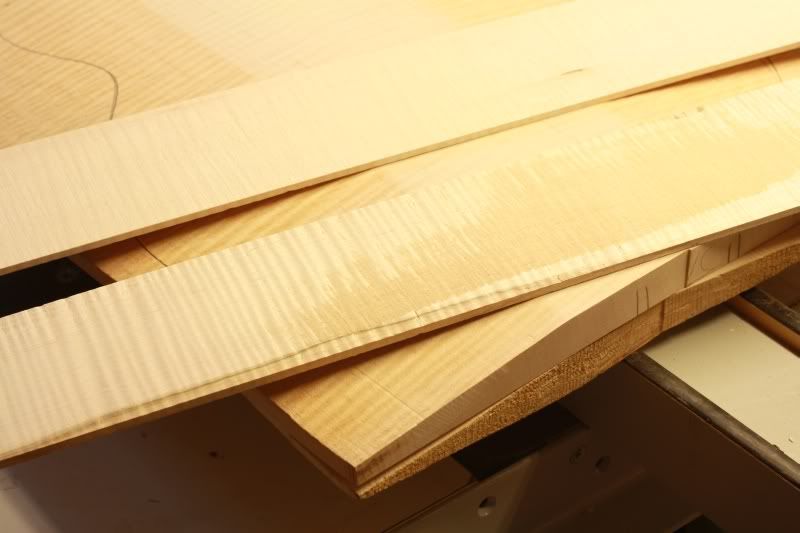 Thicknessing the sides
Testing the fit in the mould after bending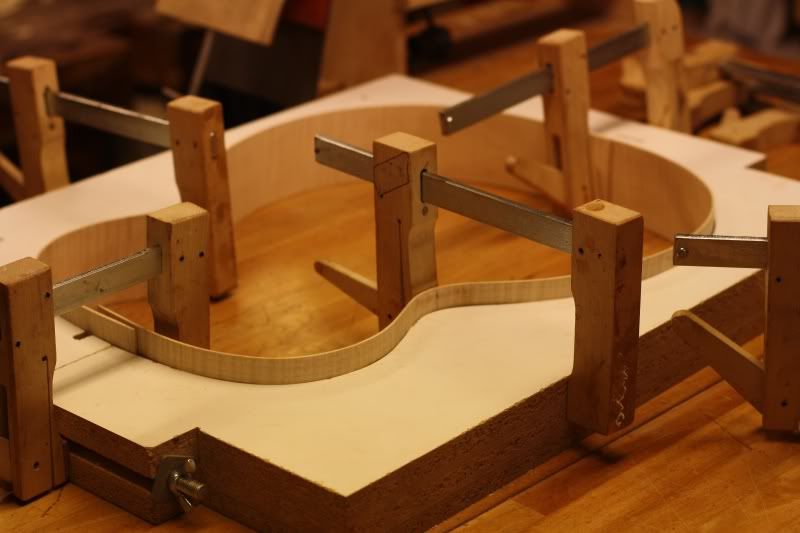 Gluing in end blocks