Welp, decided to try and start today and had a mishap. Trying to bend the sides and one of them got a nice split. Its about halfway through vertically. This is a first. The wood is pretty figured and it split right down one of the "curls".

So maybe i can fix it. But maybe not. This could result in a major change in plans. Ive got a sweet piece of Indo that I have put away for a special build sometime in the future. I may end up doing the back and sides out of this instead of maple. We will have to see how the attempt to repair goes. Anyone have any great ideas on how to salvage the side? I guess ill try some glue but I have a feeling that it wont bend very well afterwards.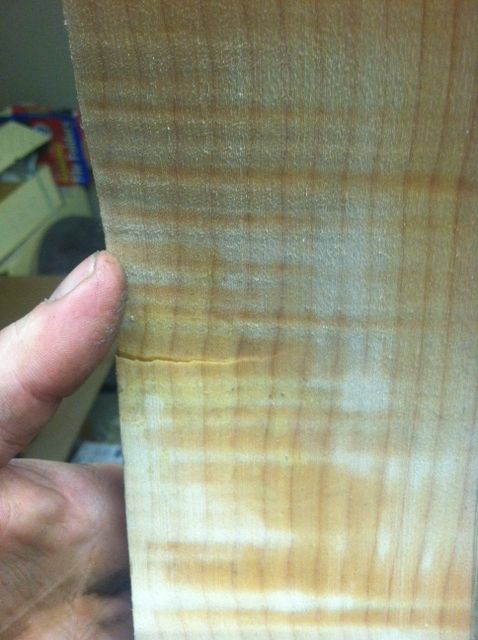 It took all I had to not break it in half and then destroy my hot pipe by smashing it on the floor over and over and over and over. I tend to have anger issues sometimes. Im working on it though. I just walked away. Hopefully its fixable.