I have a 5E3 type amp that I have designed and have been trying to finish for some while. I said I would finish it after I got my first real guitar (well it does have six strings) built. Not that I feel that a guitar has to have six strings. My first one only had three.

I was going to do a six string version but then I came across some Thinline Telecasters and I thought why not just rout out the whole center and make it acoustic. Took twice as long as I planned, pushed back my amp (See, still not done),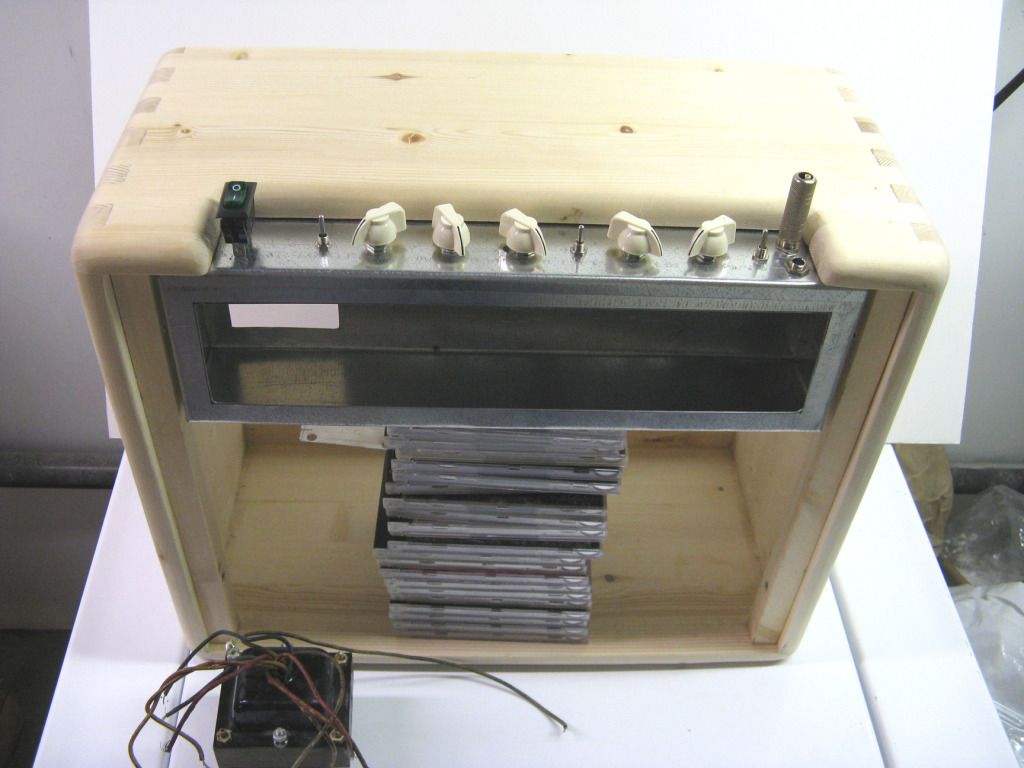 but the guitar turned out, well, better than a box guitar.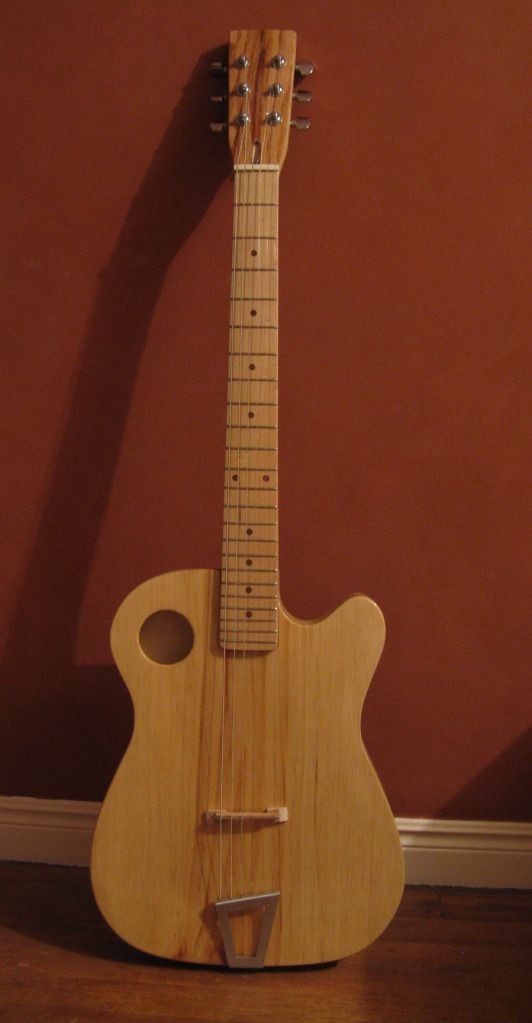 Made some mistakes, some things did not work out as well as they could have, but I am pleased enough with it that I would want to make a more traditional built guitar. It was only by building it that I came across forums like this and found out how a traditional acoustic is made. Today I followed a link to this site, saw the Newbie Challenge, and for some reason I want to get involved.
Now the question is, what do I want to make? Today I just received two cedar tops in the mail, the smaller is for a parlor, I was going to save the other till when my building skills improved. But I also bought some white oak that I want to attempt resawing (I never thought of it till now, I wonder what the moisture level in the oak is?), the catch is I want to modify my metal band saw to do it. Also, I probably should have a drum sander, right? Two projects in their own right that I want to get done just so I can build another guitar. I already feel myself sliding down a slippery slope.
Looking at some of the other Newbies here, boy some of you are serious. Maybe I should just do a fun build. Along with the oak I bought today I also bout a slab of cedar to cook a salmon on. Bet it would look pretty done book matched. Just big enough for a guitar the size of the one I made above. I wonder what it would sound like in cedar and with a deeper box?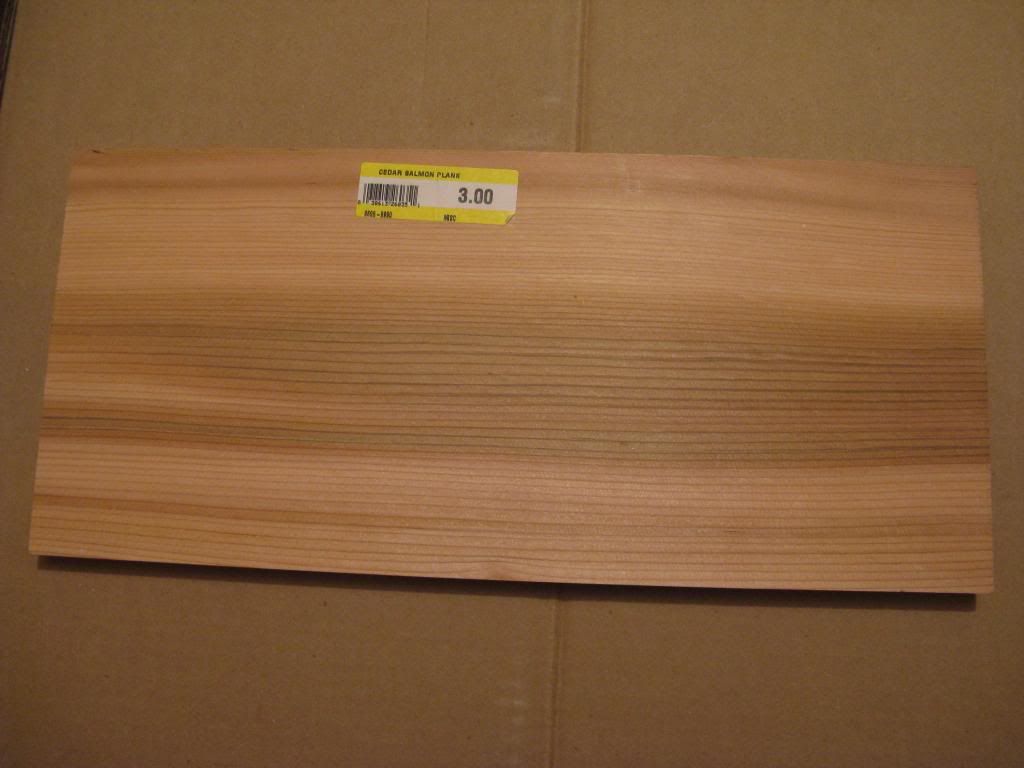 And maybe use that wood from that pallet for a neck. Don't know what it is but it seems hard enough.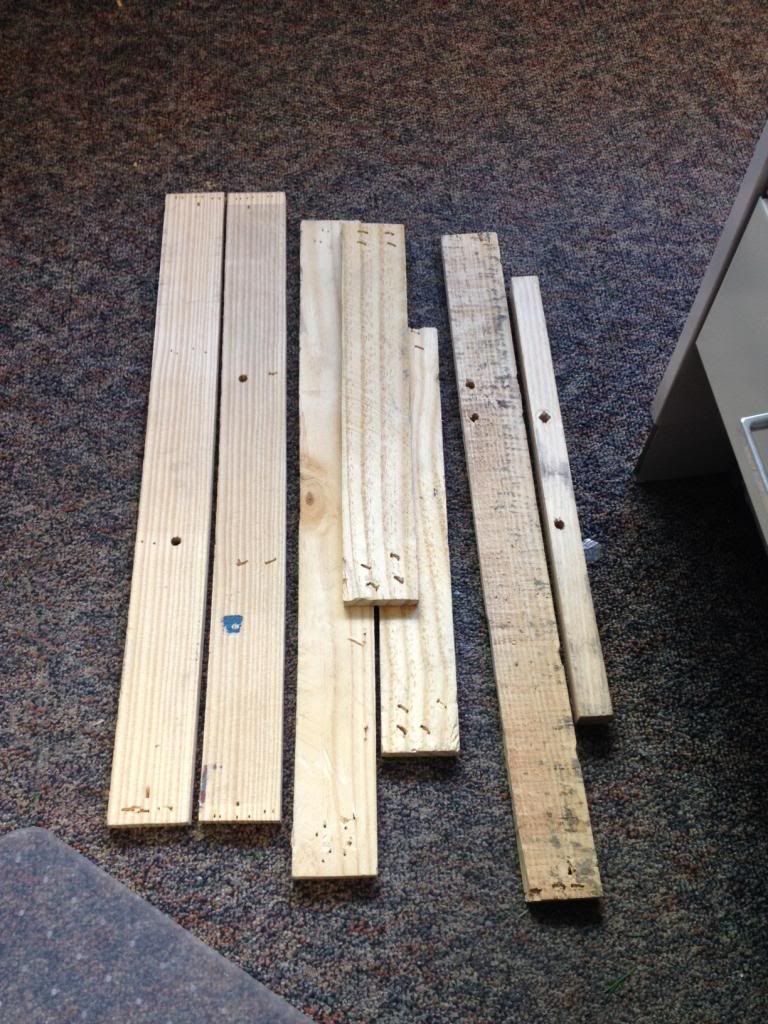 But given the humble origins of those two, what wood do I use for a body? I am going to have to give this some thought. Maybe tomorrow I will think, 'What the heck was I thinking?', and do something sensible. Either way, If you would have me, I think I can get a guitar done by fall.