I will be building a tenor uke at this time... no plans or forms but I hope to find one online that I can reasonably duplicate... I can't order from Stewmac or LMI at this point so I will need to work with what I have...
Here is what I plan to use:
Top: Reclaimed (as in found on the sidewalk) wood, what appears to be Western Red Cedar, at least it smells like it...
Back/Side: Padauk from my last uke challenge
Neck: Mahogany
Fingerboard: Probably ebony
Trims: Curly maple, and bwb purflings
I really need to buy more mahogany, I do not have a low cost, reliable source for this. I hate wasting guitar neck blanks to make a uke neck, but not much I can do...
So far all I am doing is prep the plates: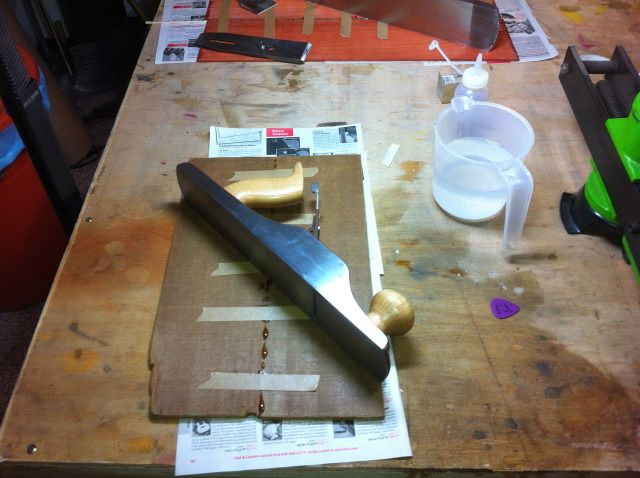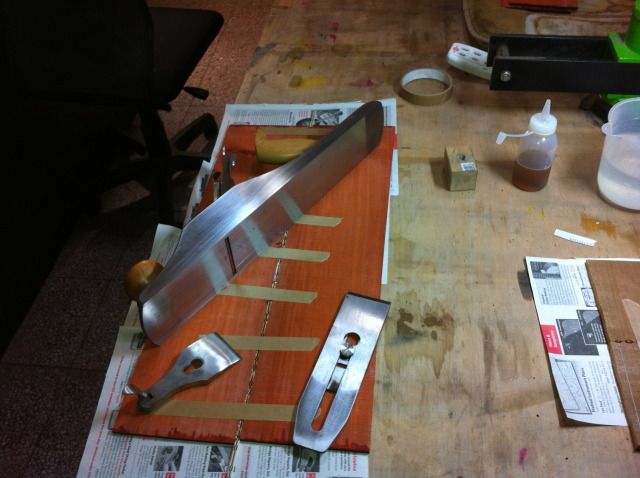 _________________
Cat-gut strings are made from kitten guts, stretched out to near breaking point and then hardened with grue saliva. As a result these give a feeling of Pain and anguish whenever played, and often end up playing themselves backwards as part of satanic rituals.
Typhoon Guitars
http://www.typhoon-guitars.com