Wow. Seeing the adventurous builds others are doing for their first or second build has me humbled.
I'm sticking with an OM kit build for my first few. My first one was finished last month and turned out great. I learned a ton from it and shipped it off to my neice and her husband (he plays) who are the proud (and exhausted) new parents of twin boys.
I bought ~ 4 guitars worth of Martin factory 2nd grade parts from a guy here on this forum. It gives me a lot to work with for a minimal $$$ investment.
I started this second build last month before I realized this challenge existed so I'm jumping in a little late and some of the early steps aren't documented but I'll catch up here/now.
It's a mahogany/spruce 14 fret OM build. I might be disqualified already

because the fretboard is already inlayed with markers, fretted, and bound. That's the way it came. I'm not sure why they chose to not use it. It looks fine to me.
The top was already joined with the rosette inlayed as well.
I thicknessed and joined the back. The sides were already bent.
I glued in the neck block, heal block, and kerfing.
Then I braced the top and scalloped it.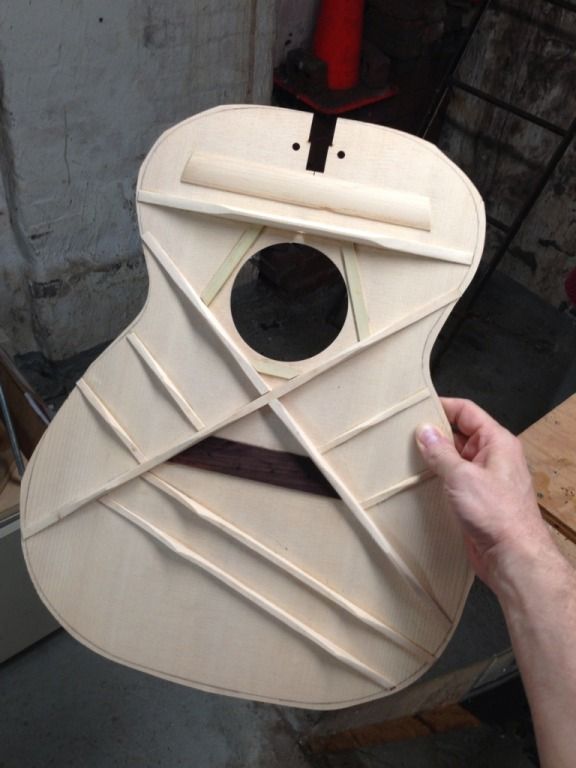 And braced the back.
I glued in the backstrip.
I finished trimming the braces and notched the rim for the brace ends. Then I glued on the top.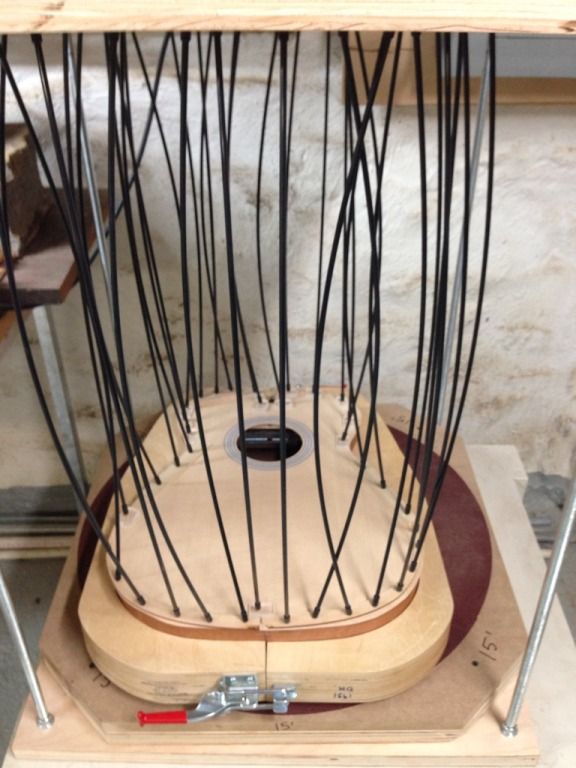 The top tap tone is an A sharp. I'm not sure what that will mean or how I would carve the braces or top to change that but there's plenty of time to learn that.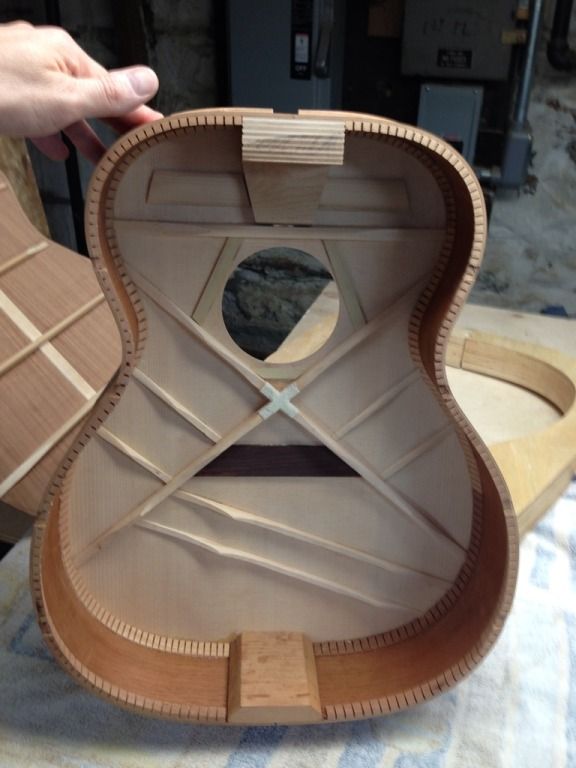 The back was ready to go on.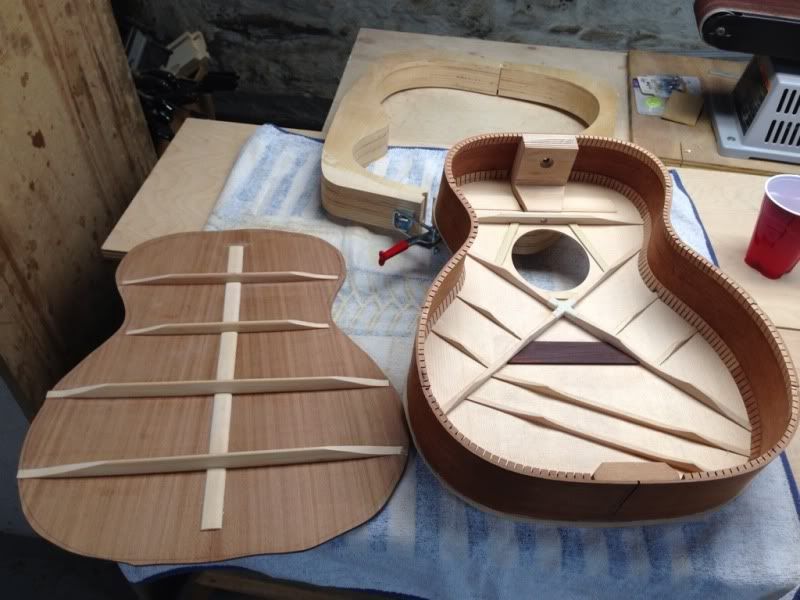 So, it's back to the go-bar deck.
So far, so good. I trimmed the top and back edges flush and got to work on fitting the neck.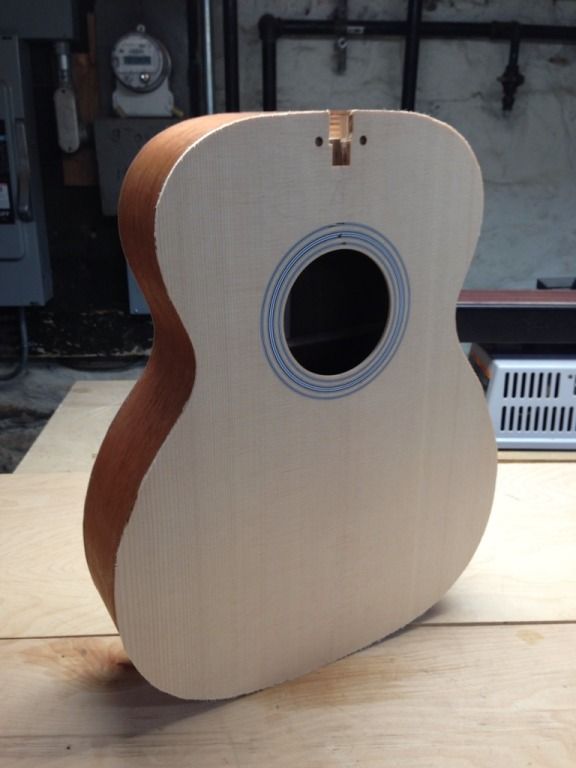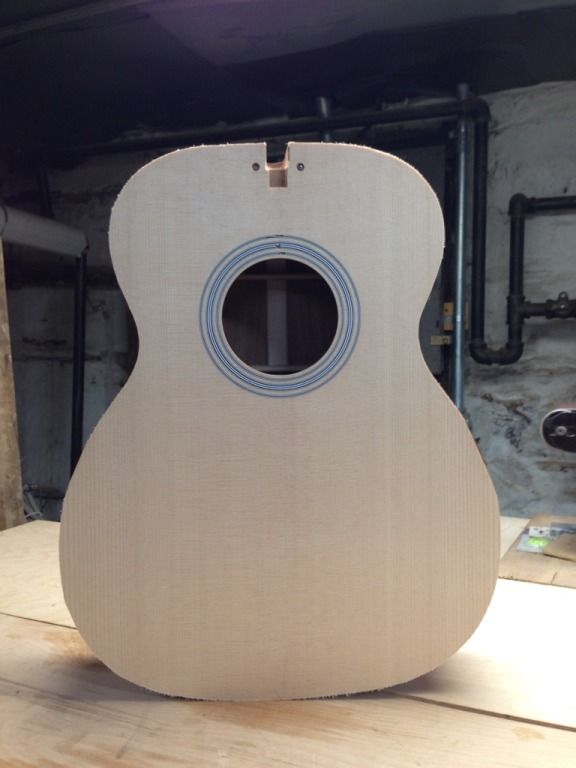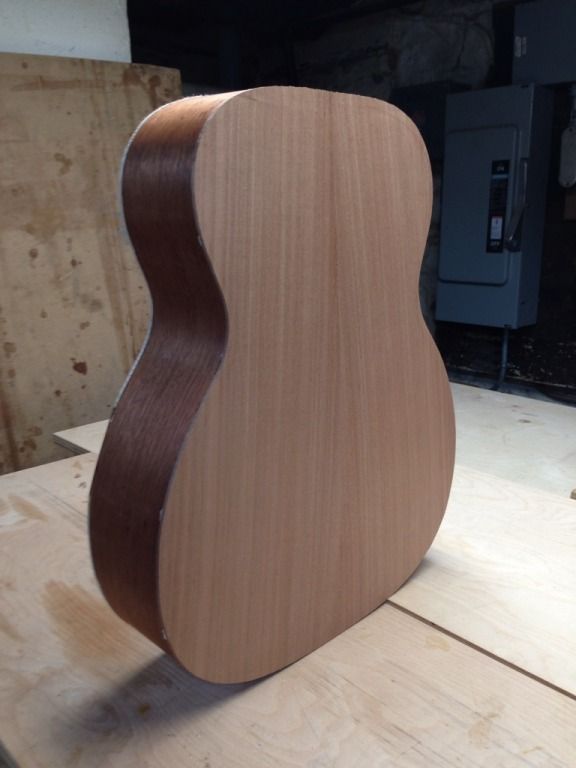 I flossed the neck. Just a bit at a time and kept checking and rechecking my progress.
After lots of adjustments the center finder was dead on.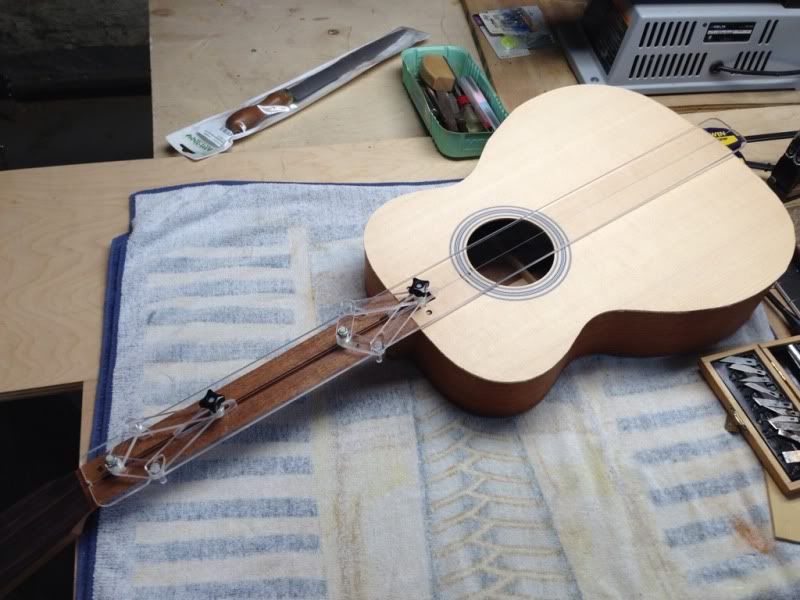 I radiused the bottom of the bridge to the top of the guitar but won't be gluing the bridge down for a while.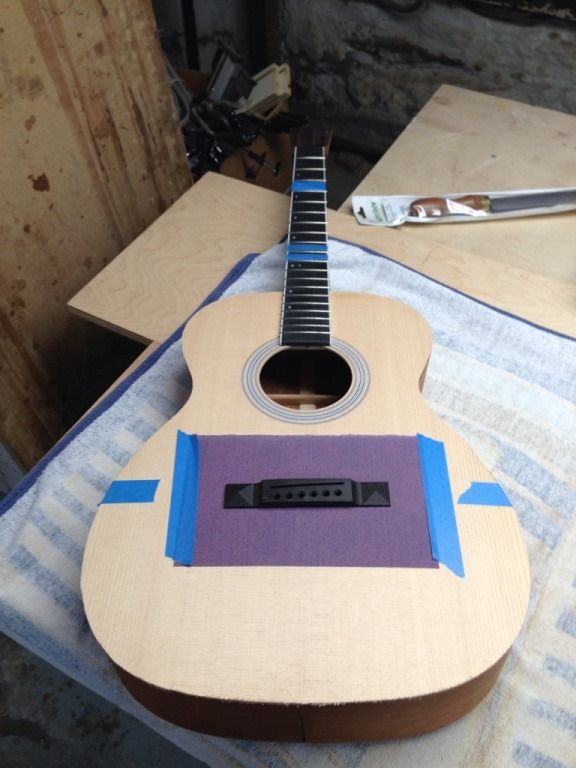 And checking the straight edge to the bridge height it looks like I"m all set there too.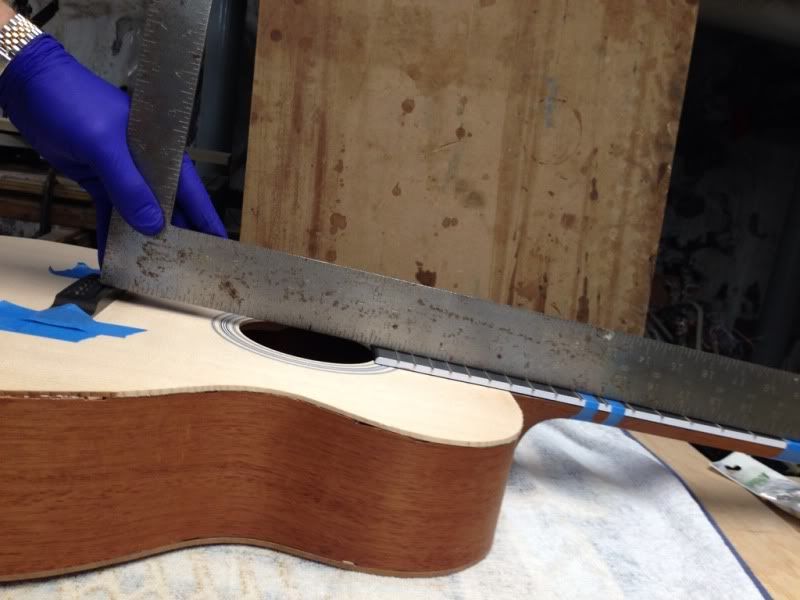 And that catches me up to today. I'm putting together the Stew Mac True Channel binding jig. I used a dremel tool with an attachment for build#1 and trimming the top/back edges flush today. The binding cutting on #1 was a weak point so I'm looking forward to using this new jig.
I'm planning on white binding with b/w purfling, a white end wedge. I did a french polish with #1 and had a good experience with it. I was frustrated by the filler I used last time (a paste) and will try Z-poxy this time. I want to paint a black stinger on the back of the neck heal and headstock like some GIbsons. I've always liked the look and I need to hide a pitch pocket on the back of the headstock. I'm going to try to spray a sunburst on the top. I'll finish it off with a french polish topcoat (can shellac go over lacquer?)
Thanks for looking and PLEASE give me advice/feedback.
From a basement in Brooklyn...
Linus