First question is about the x-braces. Do they look right? They seem to taper rather quickly and thin out. If one wished to scallop these braces it doesn't look like it would be possible on these stock martin braces.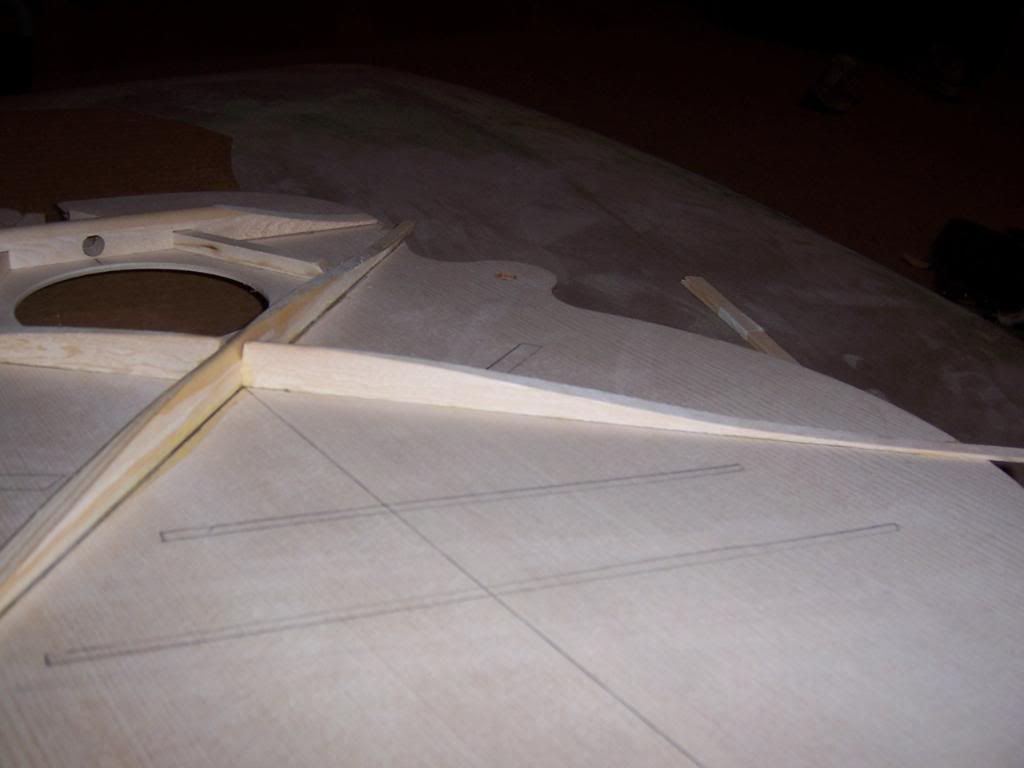 Second question is about the bridge plate. there was no markings on the soundboard to indicate its position. Is it already pre-sized and pre-cut to be perfectly placed when moved flush against the x-braces?
Third, this picture shows the sketched area where the tone bars are supposed to be glued. Does this look ok?
I can see some erased marks that were a little lower than the picture above and in this picture I placed the tone bars on those erased marks in this photo: