A player I know asked me to build him a 12 string guitar. He really likes the Gore medium body Steel String I built. He likes the size, shape and the sound. This lead me to start a 12 string falcate braced guitar. The 12 string presents a number of issues including how to modify the braces to support the increased string load and a 12 pin bridge would not work with the falcate bracing pattern I use.
After asking for some suggestions on the Australian/New Zealand Luthiers Forum (the home of many Gore followers) a member (woodsy23) modified an existing Finite Element (FE) model he had changing it for a 12 strings load, modeling both both light and medium strings (EJ38s and EJ39s). He determined I would need to increase the height of the falcate braces from 7 mm to 10 mm for the EJ38s and 11 mm for the EJ39s. I ended up with 10.5 mm as I want to limit the monopole frequency of the top to keep it in the typical SS range.
Also from the anzlf I found a tutorial for making a 6 pin 12 string bridge by Craig Lawrence. Way cool!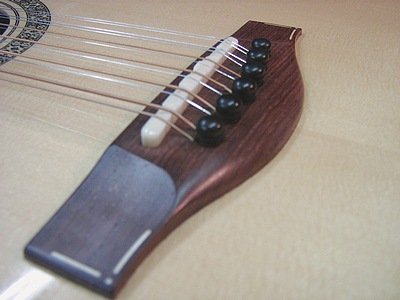 The client picked a Zircote set I had and I chose ebony bindings with koa purflings. The top is engleman spuce.
I just completed the construction and need to go back and start cleaning it up for prep.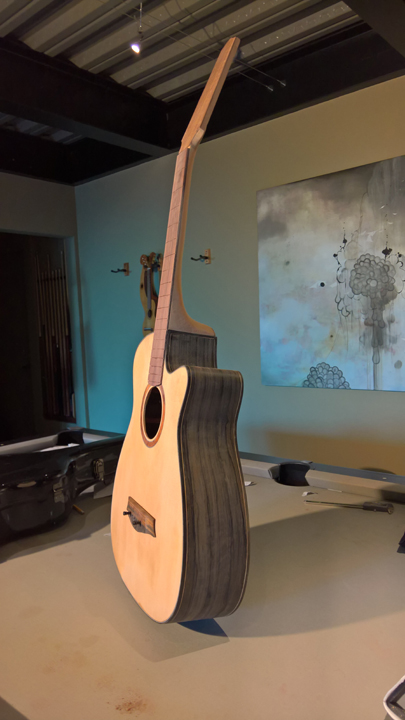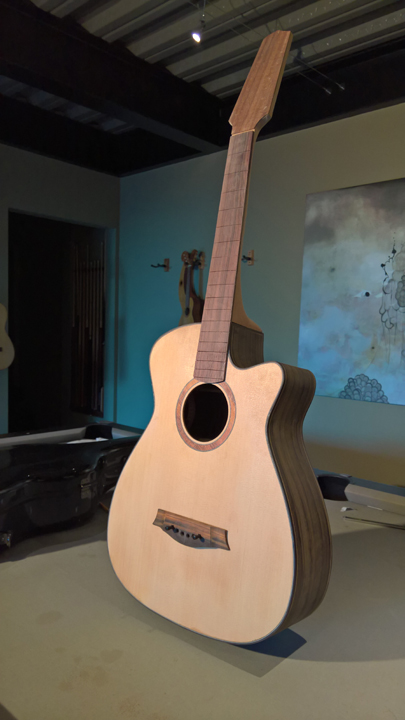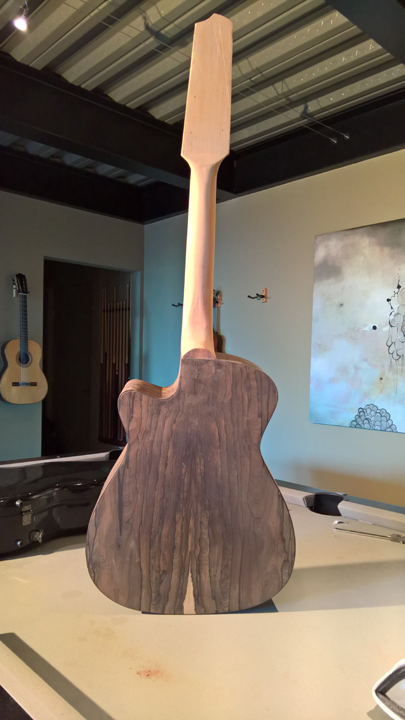 Falcate braced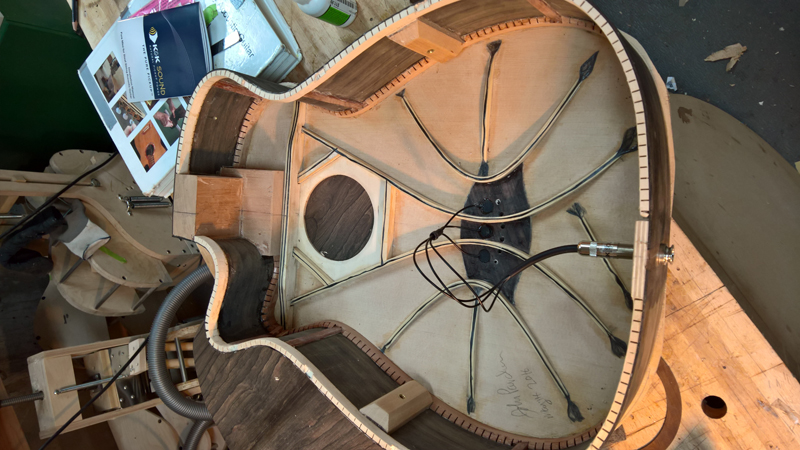 The back was dense, so I build it to be a non active back using 4 latter braces.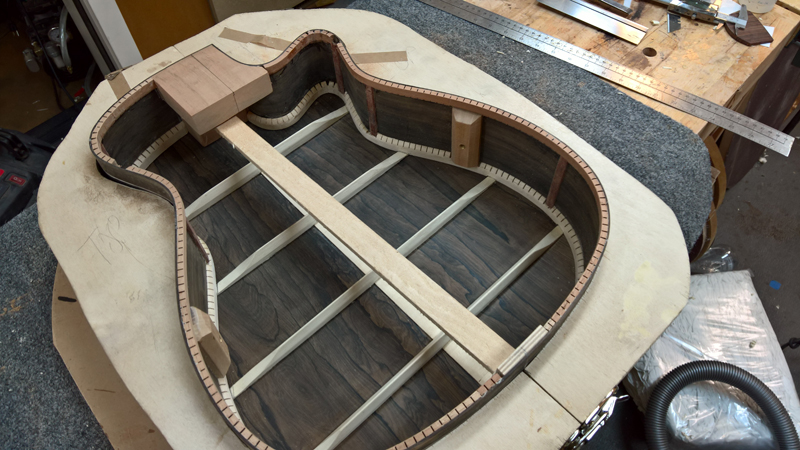 My attempt to start the 2 string per pin bridge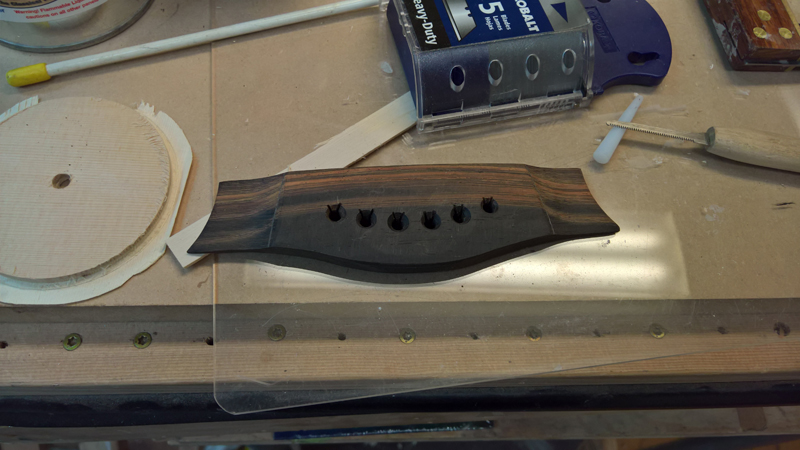 Was not sure what to do for a head stock so I made one sort of dove bar style. I offset the treble and bass sides 5 mm now I will struggle to a symmetrical transition to the head stock. I have it laid out for Gotoh enclosed M6-style tuners. Even with the mini's the head stock is long