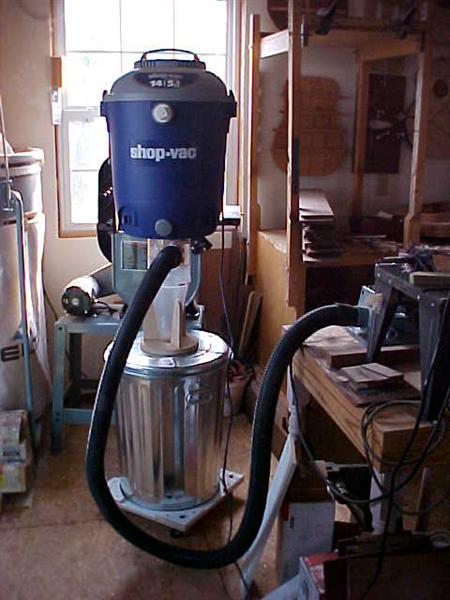 This is it, and boy does it work, but there is a secret that you have to know or it won't. Tim published his a week or two ago. His was horizontal on a cart, this one is vertical to save space I don't have. So, have a look at this thing. I'm convinced of it's value and will soon add a large full size cyclone to my shop, or die. Speaking of dying, I don't want to, so that's why all the fuss. Loose the Dust, Breathe like a Man!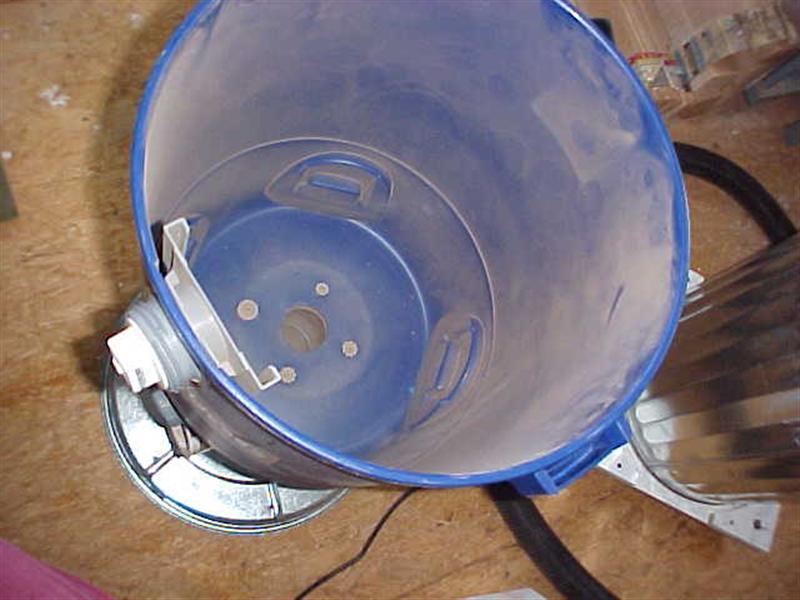 This is the ShopVac bucket. Notice no debri, just a wee bit of fine dust. I mentioned a secret, you must have a gasketed seal on the Trash Can lid. I tested mine and was quite disappointed. Lots of debri filled this bucket. Enter the WalMart foam seal from the door and window seal section, bingo, it works now.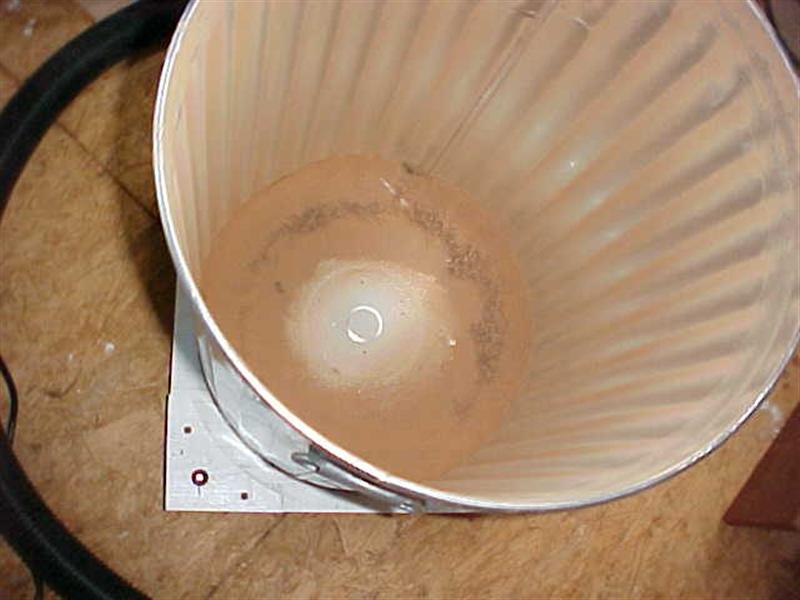 Here is a shot of the dust / dirt in the trash can. This setup is a winner. I made a call to my cyclone maker and he said it might work set up as I described as he looked at my emailed drawing. I just needed a more compact unit.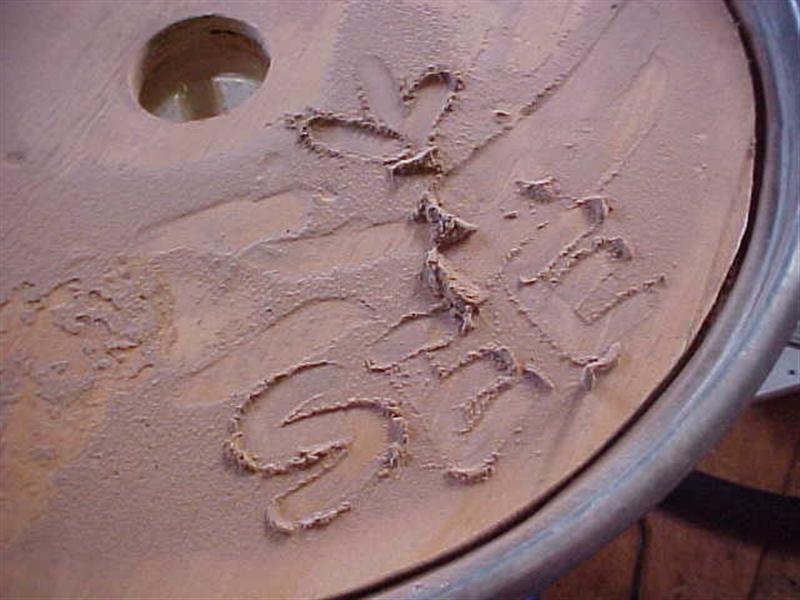 This is the lid of the trash can. See, that fine dust particles just cling together as they enter the can and stick to the lid or fall into the bottom of the can along it's perimeter. I'm a believer. Looking across the shop too after vacuuming or collecting at the bench top sander, it's clear as a bell. I'm still wearing my mask though when resawing or sanding. Thanks for looking!