Here is what's been accomplished so far.
1. Wood has been bought. The curl in the walnut is pretty outrageous. I think the set was $60. (color is more chocolate than red)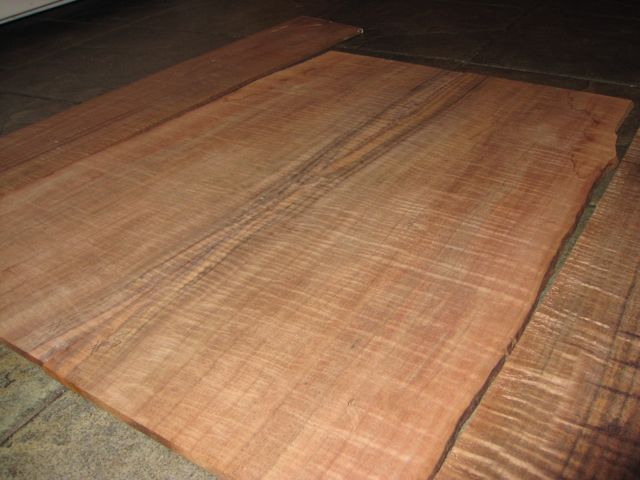 2. Made the mold by pattern routing and gluing up ply.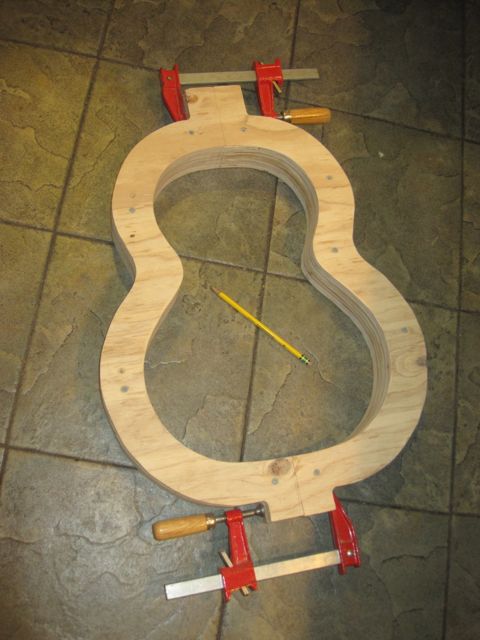 3. Tore out a redwood stair tread from my basement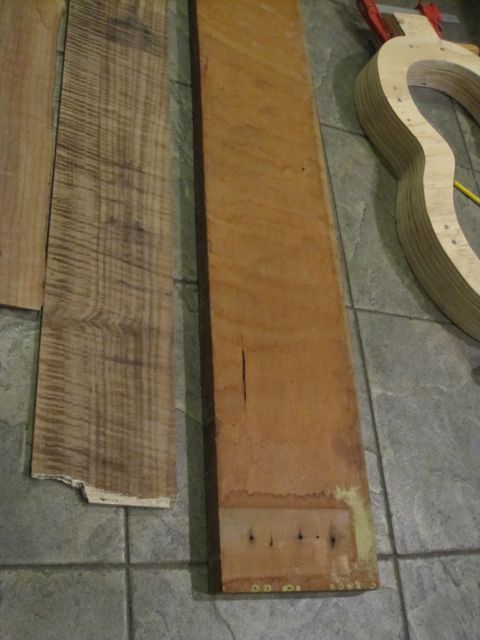 4. Grain is looking pretty tight and quartered on the top. (color is not this yellow)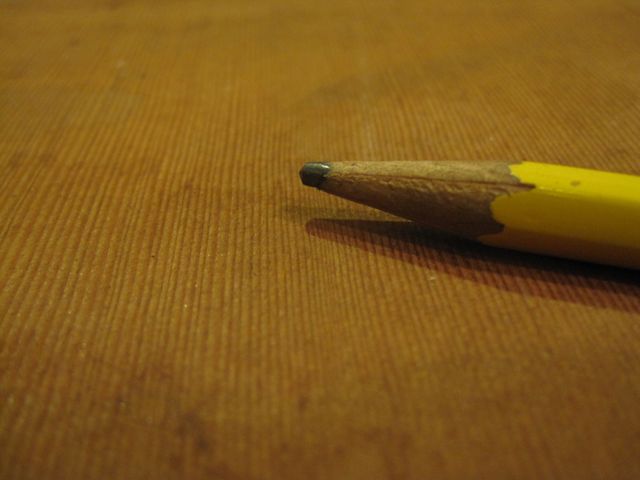 5. Thicknessed the laminations for the neck on my shop built drum sander (Pat's plans - made this summer). Glue up and cut the headstock angle on the table saw sled. The center walnut strip was the only solid wood in a massive particle board desk. Maple from Home Depot.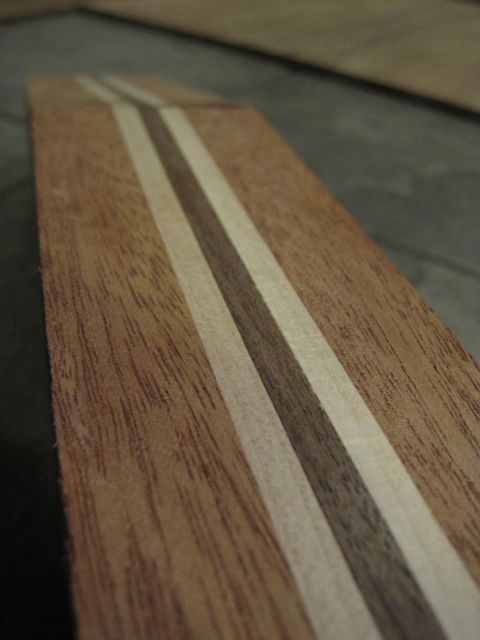 6. At the moment I'm storing all the wood inside. In norther california winter the indoor humidity at my house ranges from 30-50%. When it's low 40's. I cut and glue as much as possible. Right now, I'm stuck.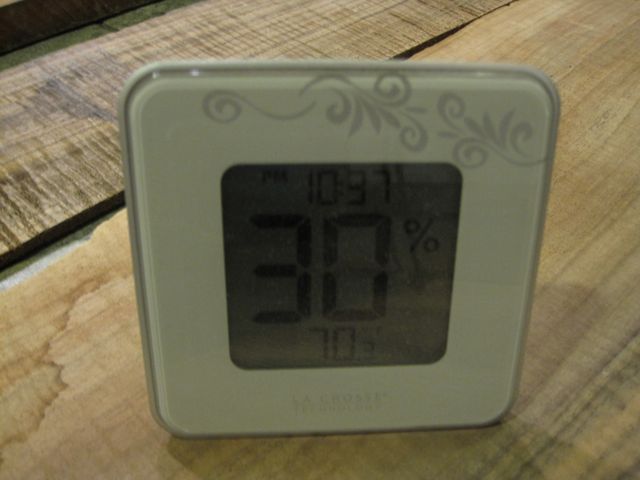 Next:
• Resaw the top. The stair tread is 1". Perhaps can get 4 out of it. Ordering a new 1/2" timberwolf blade.
• Join the top and back.
• Order binding/purf/bracewood/kerfed lining and uh.. stuff