Here's a shot of my end wedge jig and the resulting wedge. I made it in about 30 minutes out of scrap. It was really just meant to be a one time jig, but I've used it now on my last 4 guitars. It's not adjustable, but I think I can make it adjustable pretty easily. I set it up to work with my dremel and a 1/4" bit. You'll see I've marked it that way to remind myself.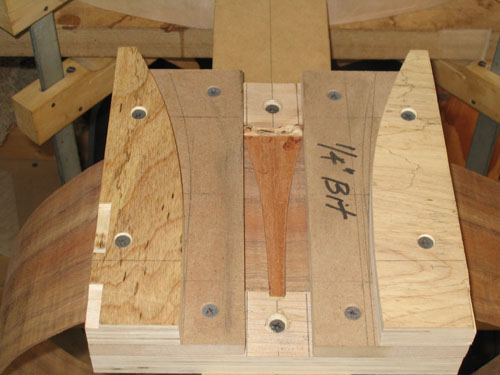 The resulting wedge: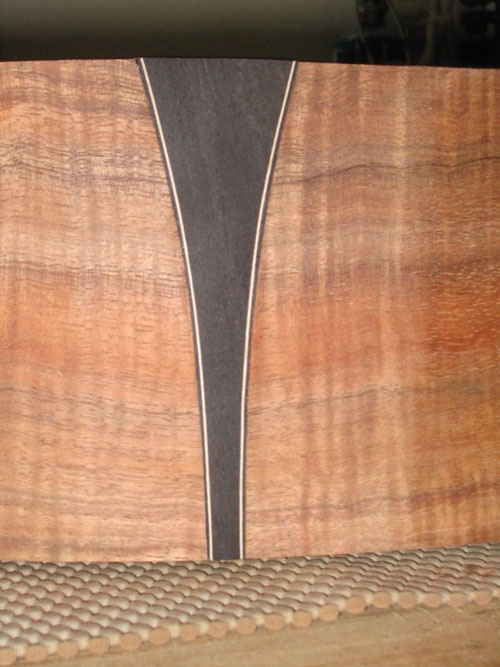 Now a purfling question. I'm thinking of using rope purfling with a single black border on the outside. Binding will be ebony with maple side purfling. I know LMI sells rope binding, any other sources? Here's a shot of the guitar it's going on. Any other suggestions?