I haven't updated this thread in awhile, and I see the deadline is fast approaching, so I thought I'd give an update. I'm hoping to make the deadline, fingers crossed. I had a bunch more pictures of the progress I've meant to upload, but i got a new phone, and the pictures were lost in the switch. I may have them on facebook, I'll take a look to upload later. My plan has changed a little bit as the guitar has come along, I was originally going to use a tune-o-matic, but I've opted to go hardtail instead, and I also planned to do an carved top originally, but I stayed with a flat top, as I wanted binding, and I can't afford a smaller router right now to cut the channel on an carved top. anyhow, on to the pictures!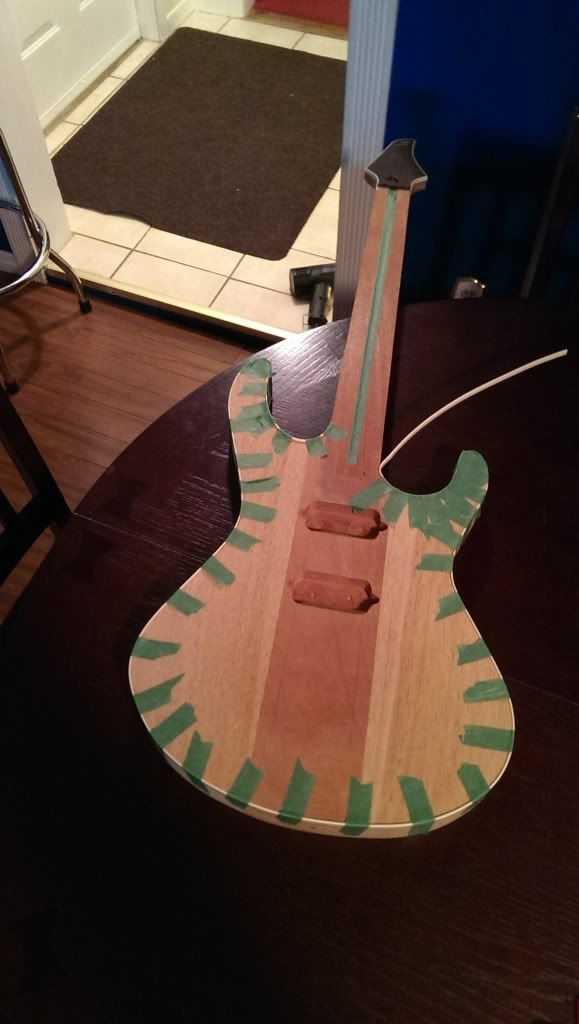 Pre-bending my binding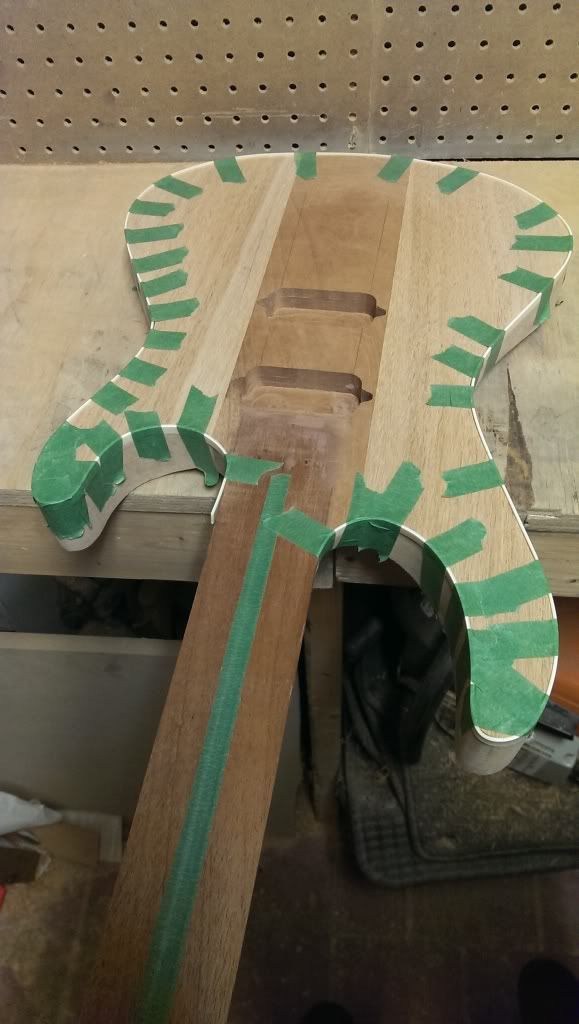 The V will be my third build and is actually for a customer! i was really excited to have someone approach me to build a guitar for them. The neck through V is HUGE though, and I don't think i would take on another one while I am in this shop, it's only a 10'x10' baby barn, and it's pretty crowded with tools. it's hard to maneuver the v around the shop without bumping anything, and my bench is not wide enough to support the body enough for me to comfortable carve the neck. Live and learn, right?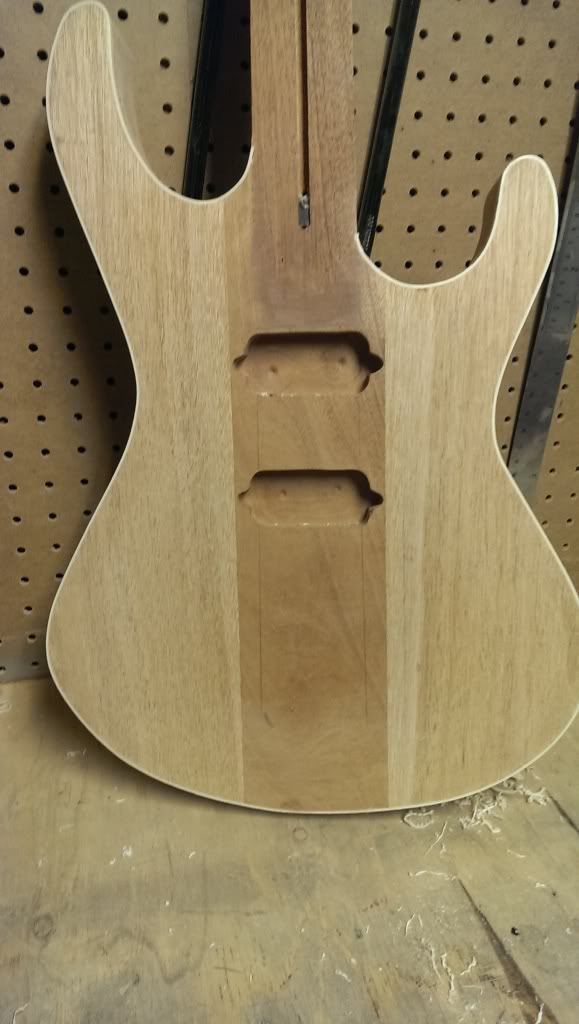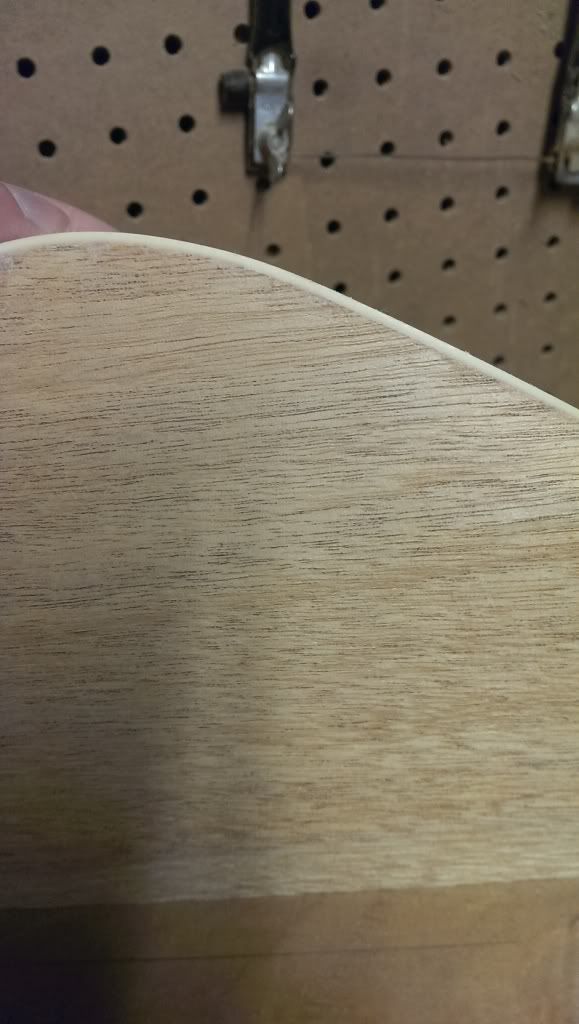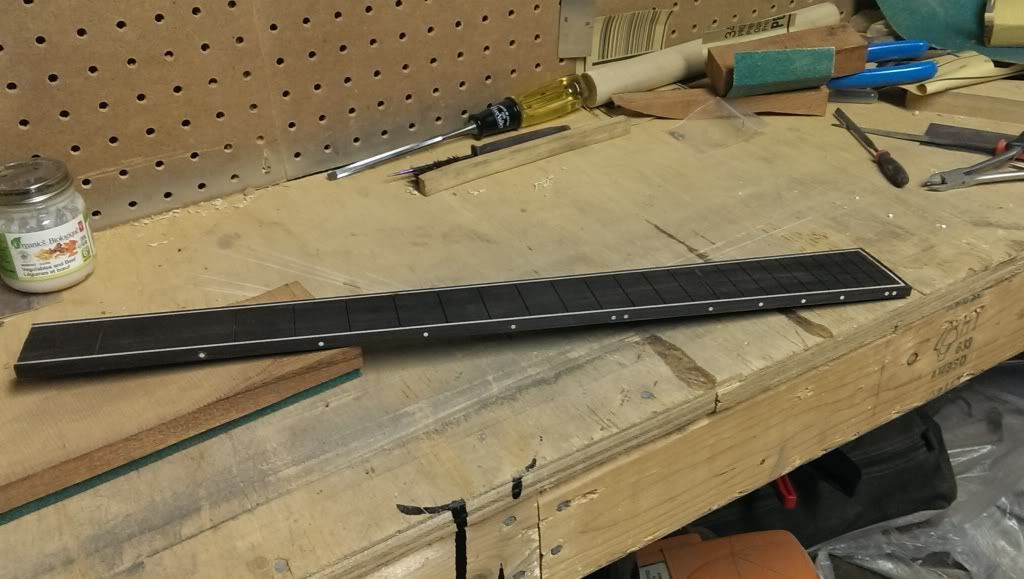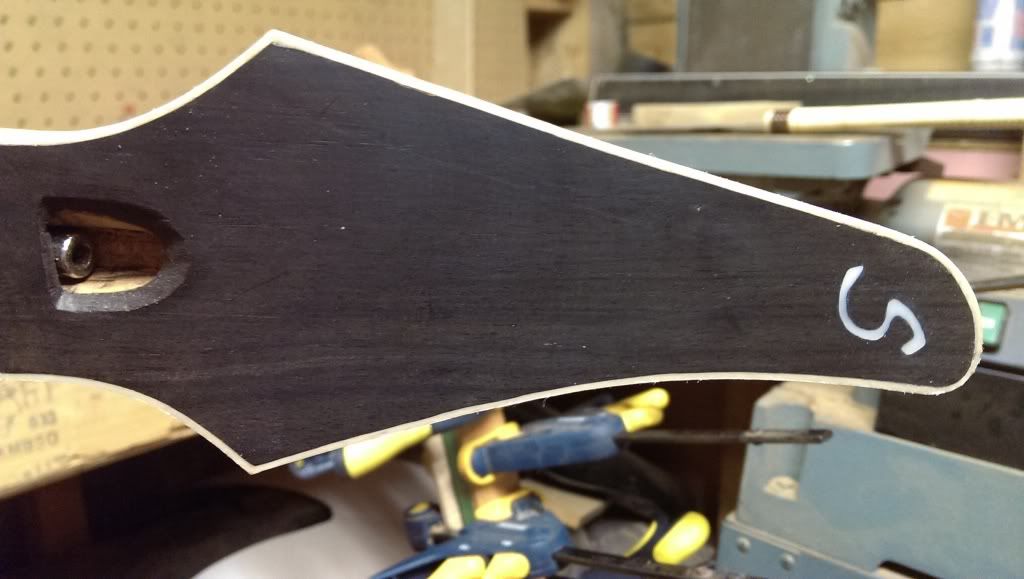 the S is for Sweeney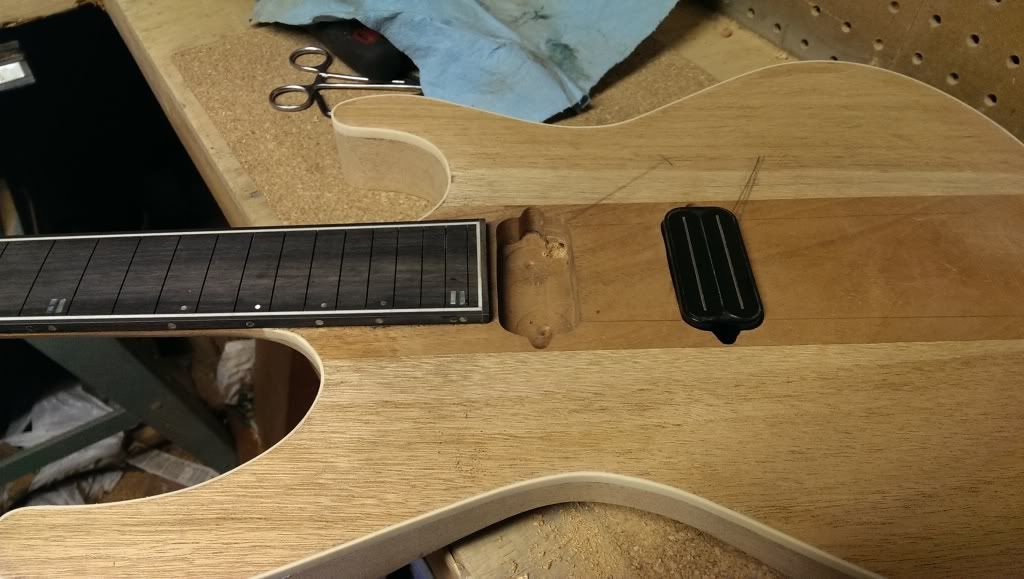 I made a template for the Bill Lawrence pickups, as the size is a bit off from the usual sized humbucker, and I've made them direct mounted instead of having to try and find rings that actually fit these. I think the direct mount looks nice on this kind of guitar anyway.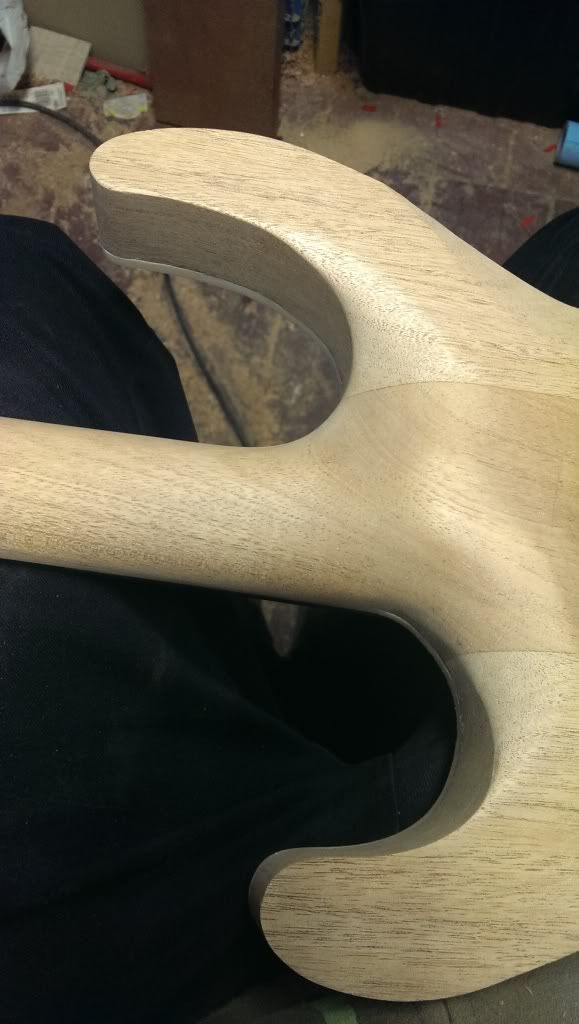 Nice close up of the heel, it feels soo nice! I left the neck a little thick and wide, as it's a baritone scale, I figure the extra room for thicker strings, and the extra strength in the one piece neck will be needed. In retrospect, I wish I had made a laminate neck, but it looks nice and clean this way, and the wood seems incredibly strong on it's own anyway.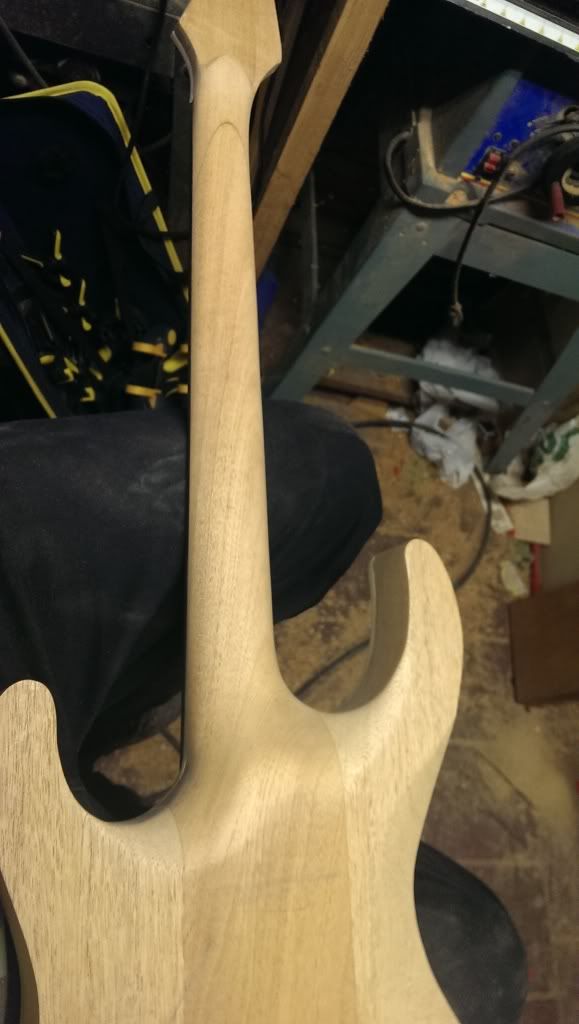 Hope you all like it, I'm extremely excited about it.