Pmaj7,
Aspen Guitars were imported from Japan in the mid to late 1970s. They were Martin clones. These are probably a distinct brand from the Aspen Landola/Aspen Luthier guitars.
Though the body is the shape of a dreadnought, they are actually jumbo guitars. An Aspen won't fit in a standard dreadnought case.
They had several models ranging from the AD-18 up to an AD-35. As you write, the lower end Aspens had solid tops and laminated sides.
The AD-35 was their top of the line guitar. It featured solid Sitka spruce top and solid Brazilian rosewood sides and back. Like the Martin D-35, the AD-35 has a 3-piece back. It also has an ebony fingerboard and bridge. Here's a couple of pics of my brother's Aspen guitars from the late 1970s.
The one on the left is an 1976 AD-18 and a 1978 AD-35 on the right.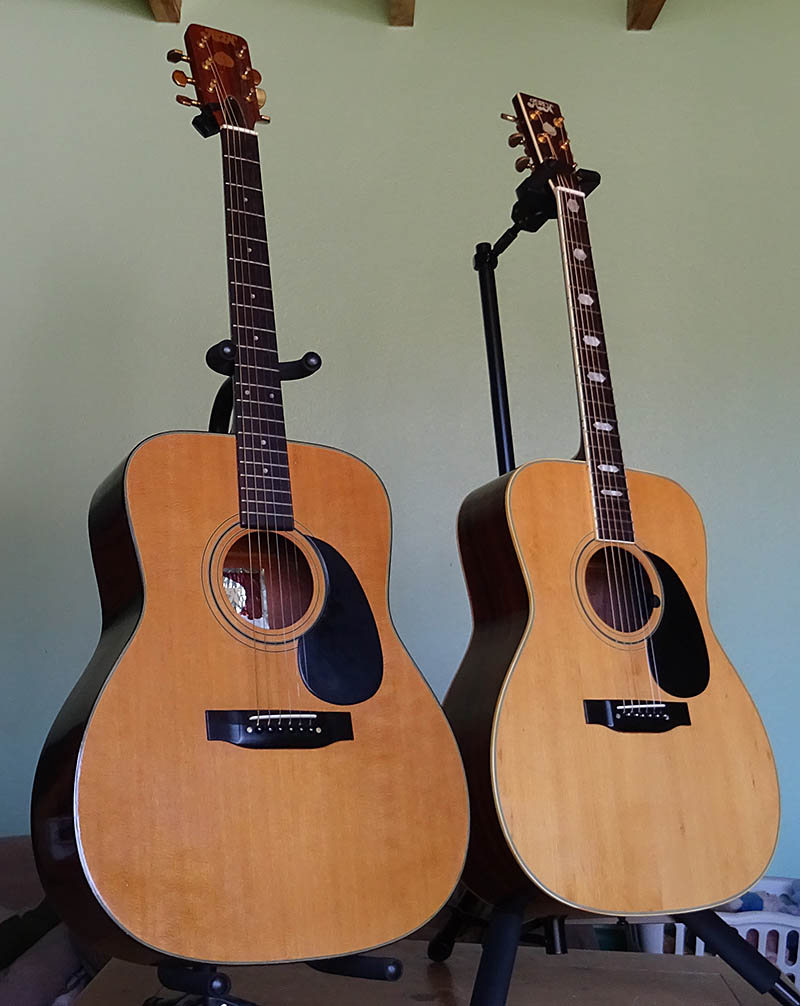 AD-18 head stock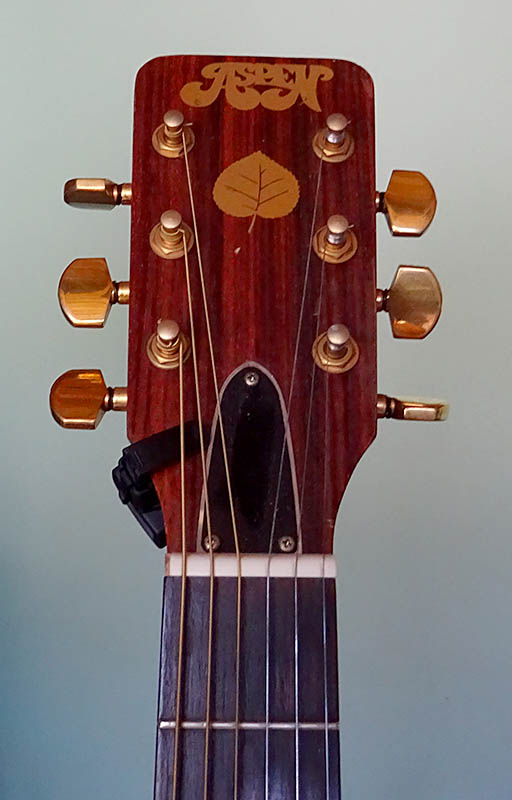 AD-35 head stock