Chris Pile wrote:
I don't usually handle electronics... my partner in crime does that. We have an Ovation that only the wound strings work when plugged in. Has anyone here experienced this? Is this repairable? It's a classical about 30 years old....
Sounds like the pick-up/saddle is the old wide one? (OCP-1K)
Here's what they look like on the inside. They're actually pretty simple. The individual piezos have wires soldered across top and bottom. These rest on two bone rails and all of this is held in place with white silicone.
This construction renders these pick-ups pretty much un-serviceable, but there's not too much to go wrong.
The only way these get damaged is if someone has peeled the saddle off the pick-up and tried to remove the silicone, which is what happened in the last pic below.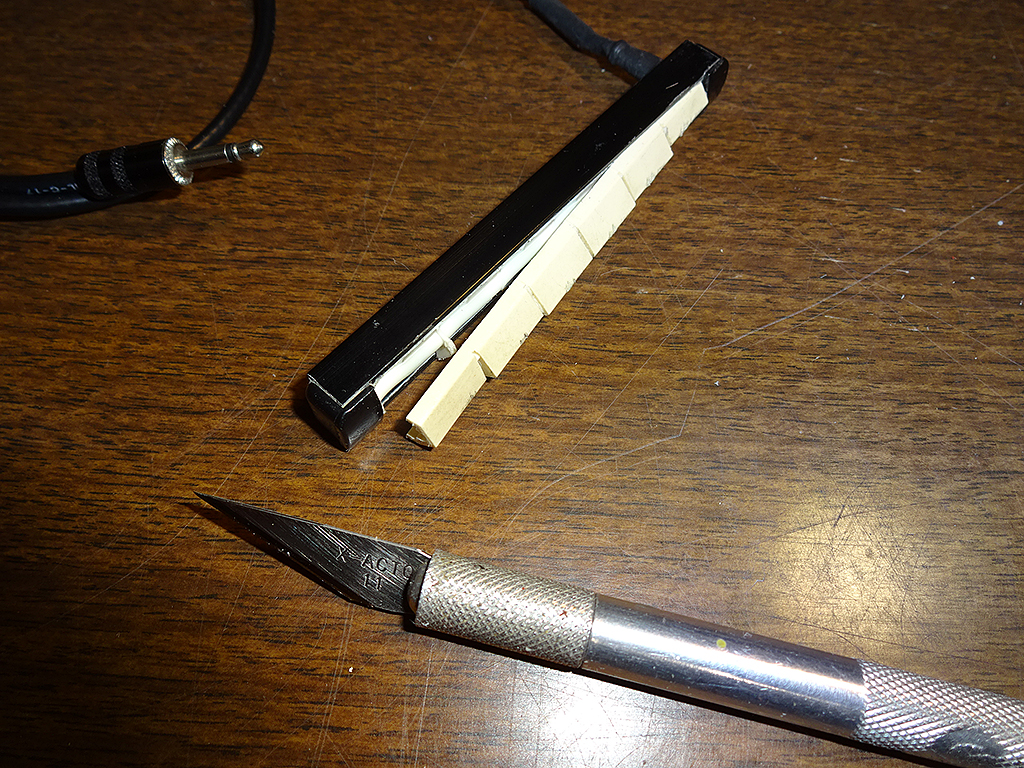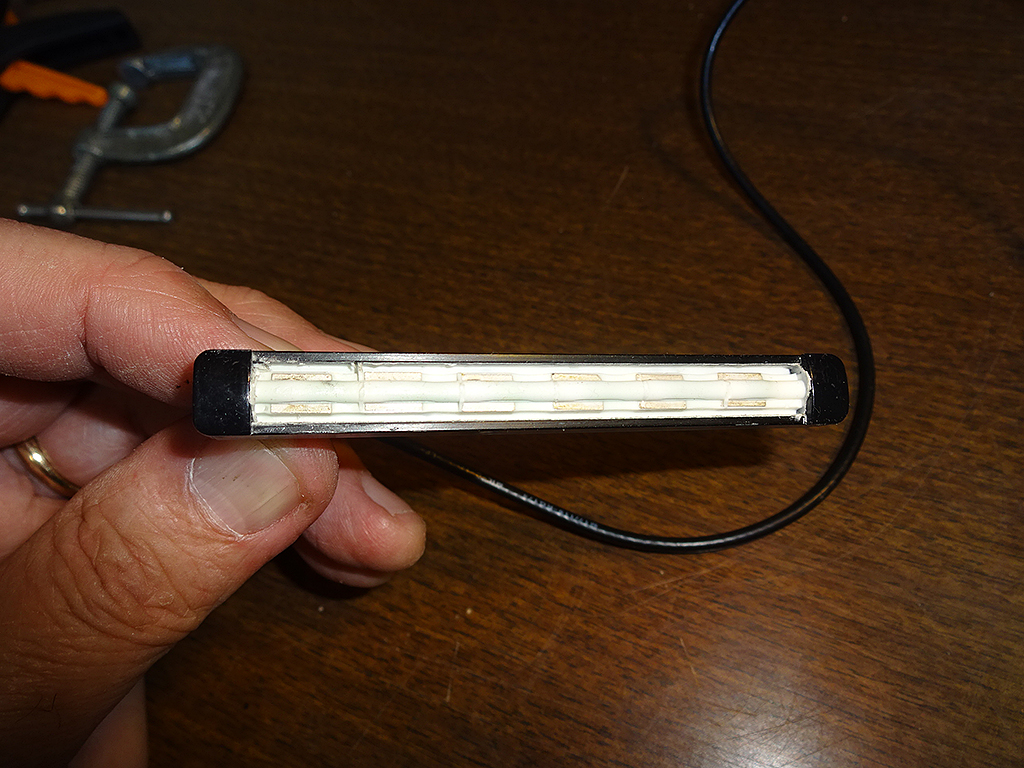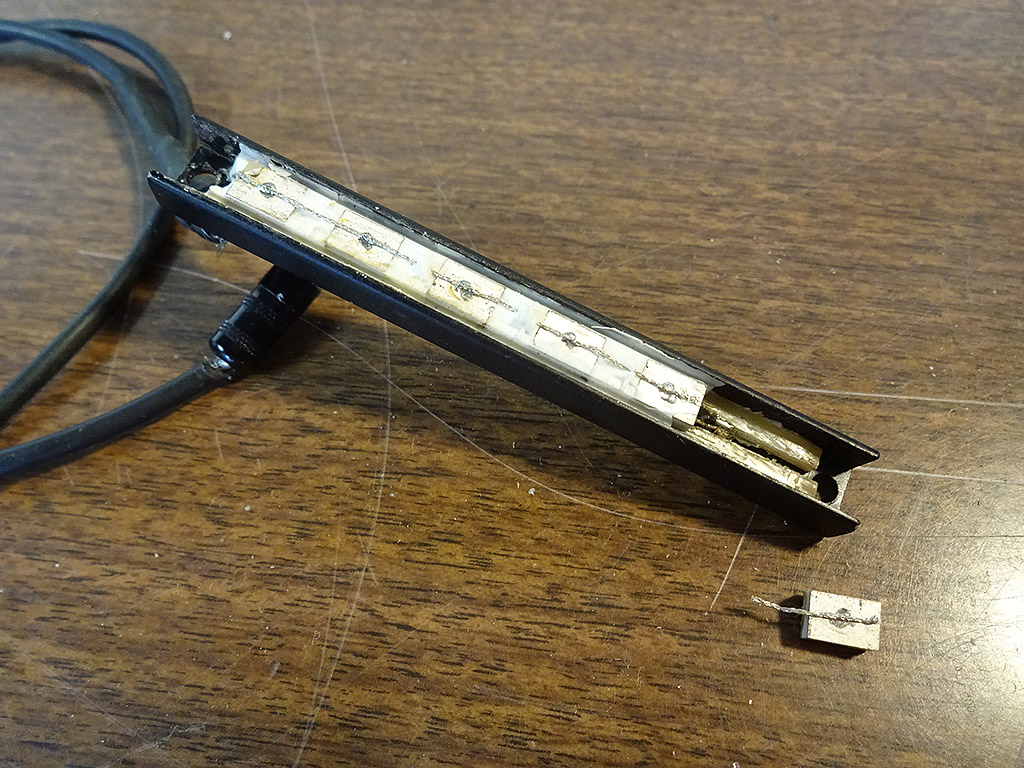 You might consider posting this question to the OFC.