In my gluing I include a factor I call "Sit Time" whenever I use my TB Original or epoxy. My "Sit Time" allows the glue to be absorbed into the wood better. Penetrating the surface deeper. More often than not, I also rub the glue into the wood fibers with my finger on smaller glue ups. Then I will let the glue sit for 5 to 10 minutes to be absorbed more before clamping. Some more porous woods actually absorb so much glue during the "Sit Time" that I will reapply additional glue. Also, If I let the glue sit too long, I will again add a little fresh glue.
I acquired this "Sit Time" absorption habit about 15 years ago when I was gluing (with structural epoxy) together a Sitka Spruce framed 2 seater wood aircraft called a KR-2S. The wood frame was epoxy glued and included corner gussets for additional strength.
Here's a picture of part of my aircraft frame during gluing. I sold the aircraft when 60% done to to cash flow issues.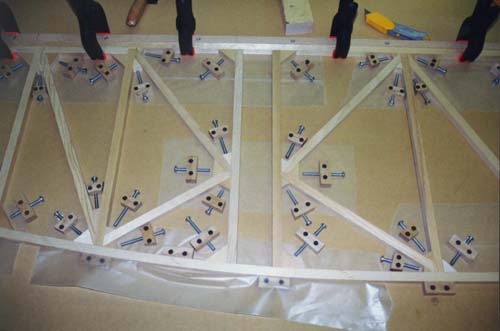 I did a lot of joint strength testing prior to construction and found that a joint with "Sit Time" never failed. But some joints with no "Sit Time" did fail with pressure, reveling inadequate penetration into the wood. Also my experience is and it stands to reason that wood joints where the glue has penetrated both surfaces sufficiently are affected less by excessive gluing pressure.
Ever since my testing back then, "Sit Time" whether needed or not has become a habit for me.