Well nobody can accuse me of doing things the easy way. Or careful planning. Sounds bad doesn't it?
Grabbed a bag of tuners, just cheap ones as I am in learning mode, drilled the holes for them, and then found they are all right handed. Looked at another bunch I have, same thing. I never intended to make an acoustic and entered this rabbit hole with the intent of doing a couple of Telecasters. Found a store in town that has a half decent selection of tuners but the size I want to use was more than I wanted to pay. So until I get some chrome ones I will have to use some black ones (why the heck did I buy them again, oh yeah $7 with shipping).
Drilling out the holes for the tuners did not go as smoothly as it could either. The Fir split in the back a little as the drill went through even though I used a backing board. Won't will any beauty pageant with this guitar.
So next I sanded the back of the bridge to the top contour. Looked up the saddle distance with Stew Mac's calculator and was going to router out the slot. Well I did buy a bit for it, it is here somewhere. After an hour looking for it gave up on the router and got out a Dremel bit. Problem is I do not have a base for the Dremel and can only hand hold it. Good thing the Mother of Invention came by with a bunch of clamps.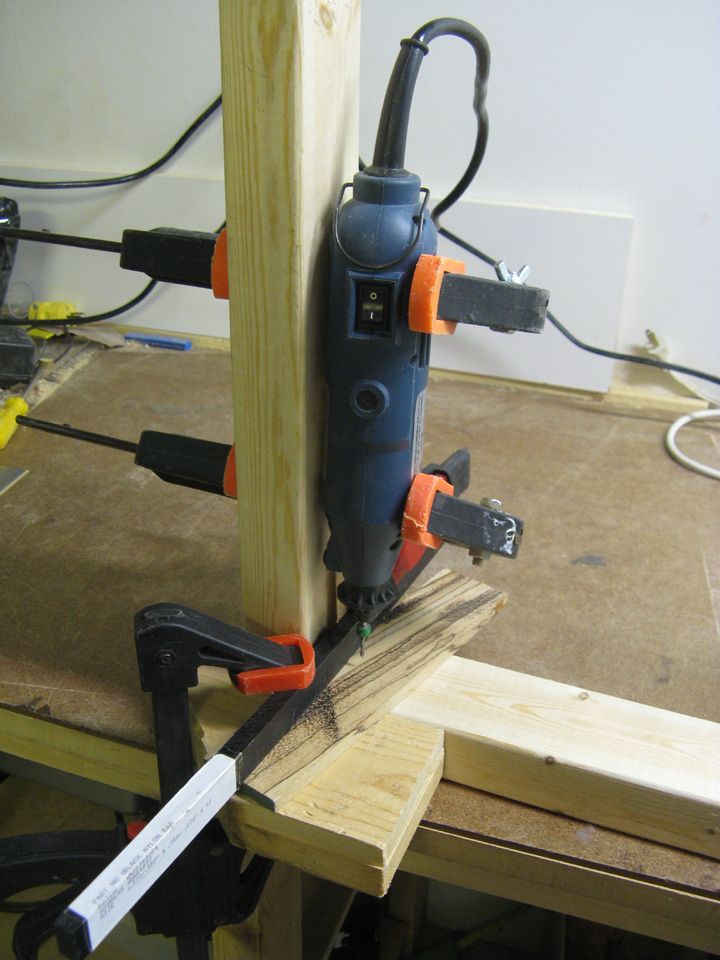 Glued a piece of wood on the bridge so sliding it along the guide cuts a slot at an angle. Rather than lower the bit into the wood I slid some sheets of steel under the bridge pushing it up. Actually worked fairly well.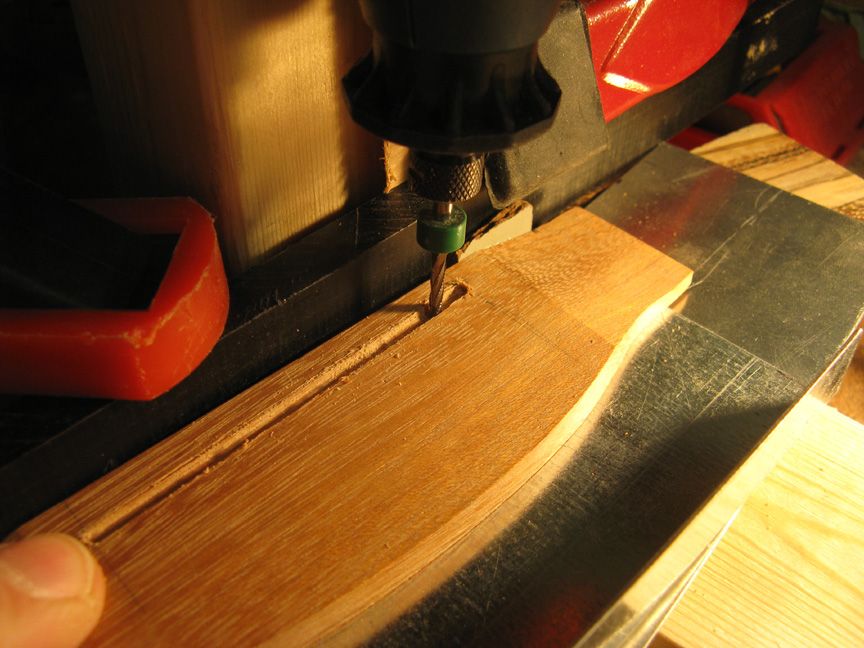 My next concern was getting the bridge in the right position. Heck with this 'measure twice and cut once', I decided to string up both E strings and slide the bridge till I found the right location for it.
More clamps, small dented in the top at one spot, marked off the bridge location with a piece of masking tape. I do not have the frets in yet so I took a solid copper wire and ran it across the fret location and twisted it around the back.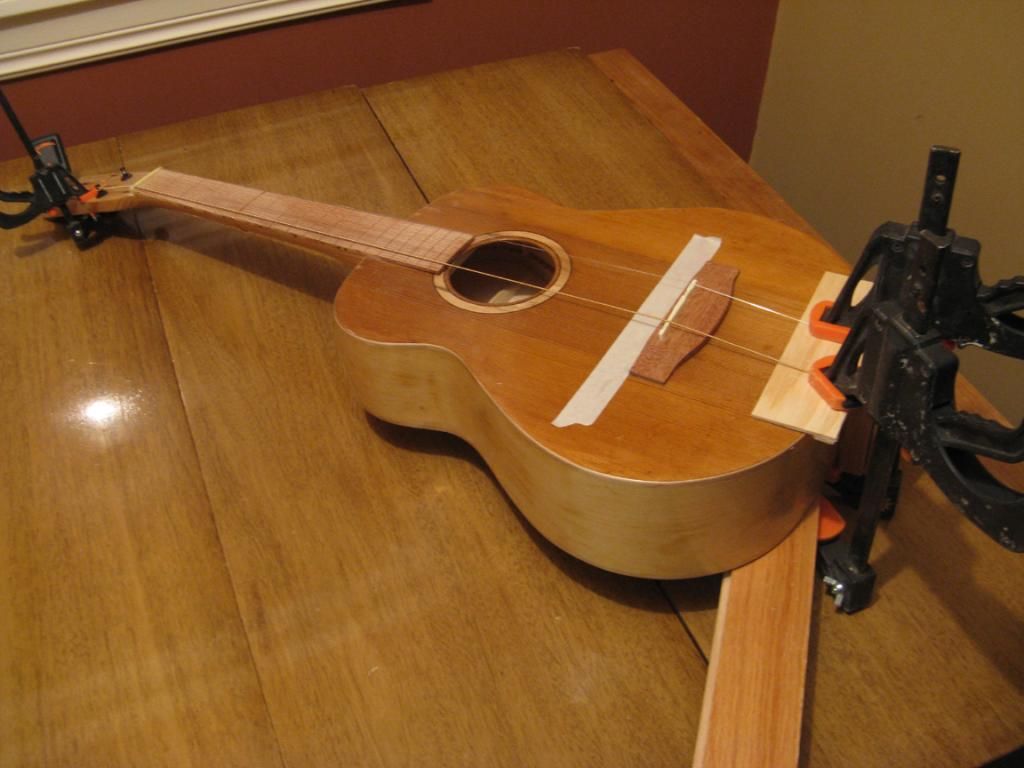 Might be a little premature saying it but this thing does sound like a guitar even cobbled together as it is. It has always been a concern going through all this trouble and ending up with something to hang on the wall. Only two strings and four notes but did not hear anything that sounds bad. Can't wait till it has six strings on it.